Paige VanZant Net Worth - She Makes More Money On Instagram Than UFC
Paige VanZant Net Worth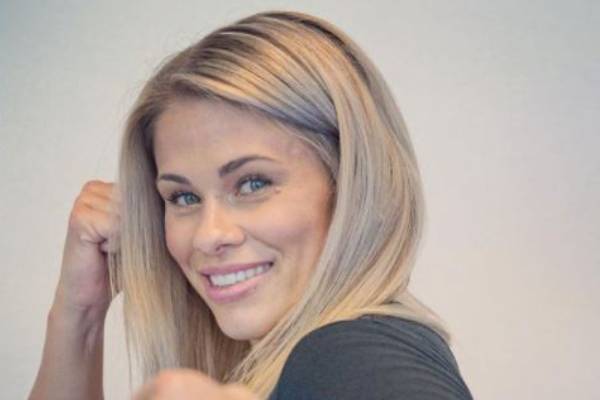 | | |
| --- | --- |
| Birth Name | Paige Michelle Vanderford |
| Birth place | Dundee, Oregon |
| Profession | Mixed Martial Artist, Model, Author |
| Nationality | American |
| Zodiac Sign | Aries |
| Hair Color | Blond |
Paige VanZant is a well-known female mixed martial artist in the flyweight division of the UFC. She is an amazing fighter and her earnings from the UFC are on par with the skills that she shows, but one thing that makes her different from most of the others is that UFC doesn't earn her a lot of money, it is Instagram. She has earned so much that Paige Vanzant's net worth has been estimated to be over $1 million and may even be as high as $3.5 million.
Let's take a look at what makes her wealth such a grand amount.
Jorge Masvidal Net Worth - Look At The BMF's Earning, Bonus And More From UFC
Net Worth And Sources Of Income
As stated prior, Paige VanZant's net worth has been estimated to be close to $1 million while also possibly being as high as $3.5 million. Many know her as a well-known MMA fighter in the UFC, but unlike most other fighters, this is not how she has earned most of her wealth and fortune. To better understand this, let us take a look at all of Paige VanZant's sources of income and better understand how much she earns and from what.
UFC Matches
Well, it should come as no surprise that a UFC MMA fighter makes money through their matches in the UFC, and Paige is no different here. As of July 2020, Paige has had 12 matches in the UFC level, and among those matches, the most she has earned is $132,500, which is close to 1/4th the amount she has earned in her whole career. Since the time Paige has been active in the UFC, her career earnings amount to a total of $474,500.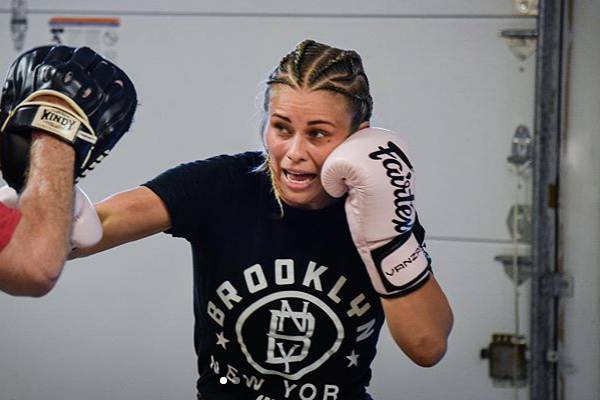 This is already pretty less when compared to many other UFC MMA fighters, but as time goes on, UFC will surely recognize the efforts made and increase the pay.
Vanzant Defense Academy
The self-proclaimed, largest, and most prestigious online academy of martial arts and self-defense and Paige VanZant is the woman who runs it all. The training features a variety of plans and activities to learn along with a comprehensive curriculum fitted for a beginner and even an expert. The program costs $19.99 a month upon deciding to join, and many would agree that this may be the best bucks you've ever spent.
Because of the huge popularity of Vanzant Defense Academy, it becomes clear that along with the proclamation might have come facts that prove themselves as the best, and the best proof that one may need is the big bucks that they have made, along with the happy customers, of course.
Income From Her Book
Aside from her fighting career, it seems that Paige has a career in literature, seeing how popular her book has gotten. In case you did not know, Paige has penned a book with the title Rise: Surviving the Fight of my Life. The book is quite popular among fans of the MMA fighter and is also quite cheap on Amazon. The prices for the book in different formats are available below:
| Book type | Price |
| --- | --- |
| Kindle | $17.44 |
| Audiobook | $0.00 |
| Hardcover | $12.50 |
| Audio CD | $19.09 |
The book has great reviews, and even on Amazon, the book has 93 ratings as of now, 86% of whom rated it 5 stars. This shows that the book not only sells well but has also been penned well, and has also surely helped increase Paige VanZant's wealth, at least by a little.
Earning From Instagram
Most celebs usually have a million followers or more on their social media, and Paige VanZant, with Instagram followers, count of over 2.6  million is no different. She is also a model that most companies would love to have. So what do companies do when they need a model and a whole lot of people to see their product? They pay Instagrammers with huge followers for sponsored posts. And that is exactly how Paige Vanzant makes more money from Instagram. In an interview on Ariel Helwani's MMA Show on ESPN, Paige revealed that her earnings from sponsored Instagram posts far outweigh what she makes in the fights, so much so that if she were to stop all of these and just fight, she would be at a financial loss.
This goes to show just how much she makes from Instagram. And while it is still not very common, more MMA fighters may get such deals for a more stable income, at least for those who don't earn as much as some top fighters.
Facts And Trivia
She is married to her husband Austin Vanderford.
She has a puppy named Dennis Vanderford who has his own Instagram page.
Get More Updates In News, Entertainment, Net Worth, and Wikis In eCelebrity Spy.