Jorge Masvidal Net Worth - Look At The BMF's Earning, Bonus And More From UFC
Jorge Masvidal Net Worth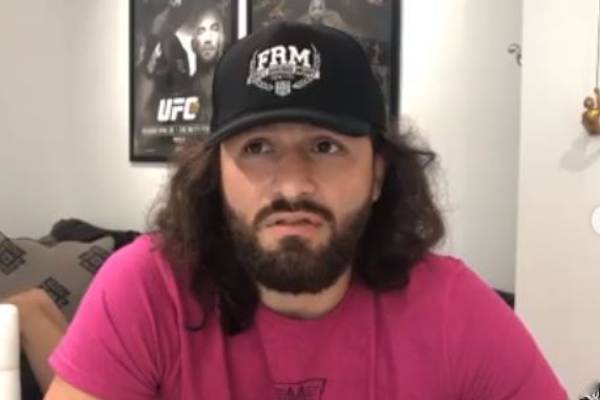 | | |
| --- | --- |
| Birth Name | Jorge Masvidal |
| Birth place | Miami, Florida, USA |
| Profession | MMA Fighter |
| Nationality | American |
| Zodiac Sign | Scorpio |
| Hair Color | Black |
Jorge Masvidal is one of the most well-known mixed martial artists in the world. He has been fighting professionally for more than seventeen years and has been able to set numerous records to his name. In addition to fighting, he is also known for his unique business collaborations.
The American MMA fighter, Jorge Masvidal's net worth, comprises of his earnings from the numerous fight he has participated in over the years. He also earns a considerable sum from his official YouTube channel and other business ventures.
Laura Sanko - UFC Reporter and Former MMA Fighter
Jorge Masvidal Net Worth And Earnings
As mentioned above, MMA fighter Jorge Masvidal's net worth includes his income from the fights, brand endorsements as well as various business collaborations.
Income As An MMA Fighter
Jorge started his professional fighting career in 2003 and won his debut kickboxing match at Fast and Fearless event. He has been a part of various promotion companies like Bellator and BodogFight and won numerous fights in his early days as a fighter.
In 2011, Masvidal signed with Strikeforce and faced fighters like K.J. Noons, Justin Wilcox, among others. He was with the company for two years, during which he made thousands of dollars per match. He reportedly earned $45K in the fight against Wilcox in 2012. It was his last match as a part of Strikeforce.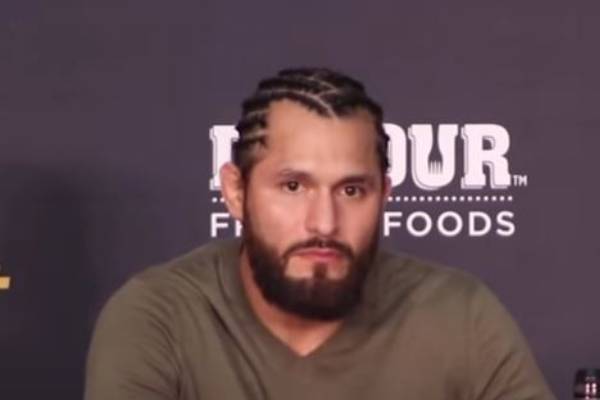 The American MMA fighter then joined UFC and won his debut fight against Tim Means. He made $60K that night, including a $30K win bonus. Since then, Masvidal has participated in several fights and has earned thousands of dollars from them. Not only match fees and win bonuses, but he has also made money from sponsorship and Performance of the Night bonus. Some of Masvidal's earnings from his numerous fights are given below:
Strikeforce: Playboy Mansion, against Matt Lee - $18,182.50
Strikeforce: At The Dome, against Ryan Healy - $20K
Strikeforce: Overeem vs. Werdum, against K.J. Noons - $38K (including win bonus)
UFC: Fights for the Troops3, against Rustam Khabilov - $89K (including Fight of the Night bonus)
UFC 178, against James Krause - $90K (including win bonus)
TUF Finale, against Jake Ellenberger - $130K (including win bonus and Reebok sponsorship)
UFC 211, against Demain Maia - $81K (including Reebok sponsorship)
UFC 217, against Stephen Thompson - $81K (including Reebok sponsorship)
UFC Fight Night: Till vs. Masvidal, against Darren Till - $247K (including win bonus, Fight of the Night bonus)
UFC 239, against Ben Askren - $265K (including win bonus, Performance of the Night bonus)
The highest amount Jorge has pocketed in a single fight since the start of his career is $520K, which he made in 2019. In the fight against Nate Diaz, he was paid $500K to show and an additional $20,000 as incentive pay.
The famous athlete's payment per match has seen steady growth over the years. And with him facing Kamaru Usman in the most-anticipated fight of the year scheduled on July 11, 2020, Jorge Masvidal's net worth will undoubtedly reach new heights.
Income From Merchandise Sales And Brand Collaborations
While Masvidal himself has not launched his own merchandise line, products related to the MMA fighter can be found in UFC's official store. Fans can purchase various clothing items and autographed event posters from the star; some of these products are listed below:
| | |
| --- | --- |
| Product | Price |
| Jorge Masvidal Authentic UFC Fight Night Walkout Jersey | $65.00 |
| UFC 244 Masvidal vs. Diaz BMF Matchup Gold Graphic T-shirt | $30.00 |
| Jorge Masvidal UFC Fight Night Walkout Hoodie Replica | $110.00 |
| Strikeforce: Melendez vs. Masvidal Autographed Event Poster | $250.00 |
Along with the income from the merchandise sale, Masvidal's earnings also include the amount he pocketed from brand endorsements. He has partnered with brands and advertised their products on his social media. Not only this, but he also partnered with Recuerdo Mezcal and launched two distinct products in the US market.
All of the endorsement and partnership deals with these brands must have been financially beneficial for the MMA fighter. Additionally, he pockets a considerable sum from the merchandise sales, and all of this helps increase Jorge Masvidal's net worth.
Income From YouTube Channel
While many mixed martial artists own gym, Jorge operates his YouTube channel, where he has uploaded videos from his training as well as fans Q&A. His channel already has more than 567K subscribers and more than 58 million total video views.
According to SocialBlade, Masvidal's earnings from the channel is estimated to be $19K to $304.1K yearly. Seeing as the channel was only launched in August 2019, it is commendable how much Jorge has earned from it in such a short time.
Lifestyle And Assets
After earning millions from his professional fighting career and other business ventures, Jorge Masvidal now lives a lavish lifestyle. He reportedly owns a home in his hometown, Miami, where he has been training even amid a pandemic. In an interview, he revealed that his boxing coach, Paulino Hernandez, has been living with him and that the two have been training daily.
The thirty-five-year-old athlete is ready to face Kamaru Usman for the UFC Welterweight Championship and shows no sign of stopping even after fighting for years. His dedication to the fight knows no bounds, and we hope that he earns even more success in the coming future.
Facts
Jorge Masvidal was born in Miami, Florida, on November 12, 1984.
His mother raised him after his father was imprisoned for drug trafficking and manslaughter.
Even at a young age, he was involved in street fighting.
Masvidal holds the record of fastest knockout in UFC, at five seconds, after he defeated Ben Askren via a flying kick in 2019.
Jorge is a father to three children, two daughters, and a son with his ex-girlfriend, Iman Kawa.
Explore more on eCelebrity Spy and get updates on Celebrity News, Wikis, Net Worth, and More.