Paul Wahlberg Net Worth - Look At Mark Wahlberg's Brother's Earnings As Chef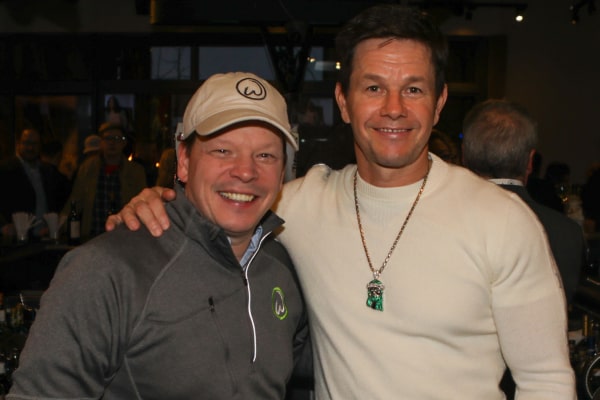 Many celebrity chefs have made a name for themselves by showcasing their skills in different television shows. These shows have become one of the main places where chefs can build an identity that is not possible while stuck inside in the kitchen. Reality shows involving cooking have gained a massive audience in recent years, and the chefs have utilized it to advance their craft and public relationships.
Paul Wahlberg is one of the celebrity chefs who has profited off of the craze surrounding cooking shows. While famous for also being one of Mark Wahlberg's brother, Paul has cemented himself in the world of glamour due to his easygoing attitude. As a chef and reality show personality, he has amassed an enormous fortune of $10 million.
Donnie Wahlberg Net Worth - Income And Earning As An Actor, Musician, And Businessman
Paul Wahlberg Net Worth And Earnings
As mentioned above, Paul Wahlberg's net worth is estimated to be $10 million. However, some of the other sites have evaluated his total earnings to be $1.5 million. While the data about the total value is contrasting, it is no secret that Wahlberg earns a hefty sum from his restaurant business and tv show appearances. Also, as mentioned in The Richest, many members of the Wahlberg family have net worth crossing million dollars mark. The richest among them being Mark Wahlberg, who has an estimated net worth of $300 million earned mostly from his acting career and various business ventures. 
Income As A Chef
The celebrity chef was first interested in the art of cooking after he tasted a simple Eggplant Parmesan sandwich at a friend's house. His love for food and the craft then lead to him working as a caterer during his high school and eventually working at kitchens around Boston after completing his school. Apparently, due to his love for the industry, he decided to become a chef when he was seventeen.
While Mark Wahlberg was dreaming about movies, his brother was following his dreams of becoming a chef and worked in restaurants like The Four Seasons, The Charles, and Bridgeman's. He served as Executive Chef in the Bridgeman's for nine years. Working at one of the top positions in the restaurant business undoubtedly helped him earn a considerable sum. As the estimated average salary of an executive chef is $60,581, his salary from the job must have been essential for increasing Paul Wahlberg's net worth.
Income From Restaurants
After working at various food establishments for many years, Paul, along with his brothers Mark and Donnie Wahlberg, opened up their own restaurant. The famous restaurant, Wahlburgers gained attention due to its name as well as casual experience. However, the name "Wahlburgers" was licensed from another famous burger chain Tom Wahl's. While the first Wahlburgers opened in Hingham, Massachusetts, the establishment currently provides services in 36 places, among which 31 are in North America, two in UK and Canada each, and one in Germany. All of these locations have been fruitful for the business of the chain.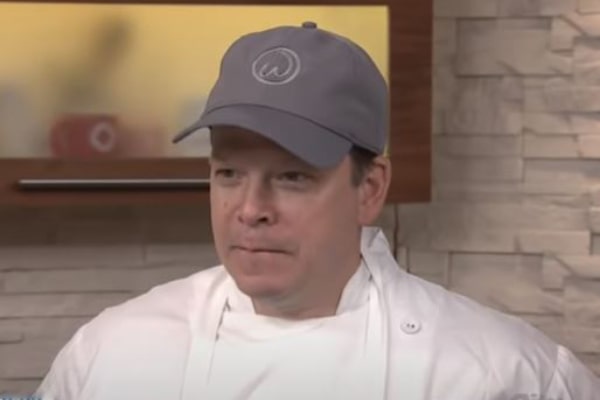 Before Wahlburgers, the brothers owned another restaurant named Alma Nove named after their mother, Alma Wahlberg, and her nine (nove in Italian) children. The dining place, which was opened in 2010, is handled by Paul and has garnered rave reviews from its customers. 
As the co-owners of these two highly successful restaurants and its subsequent chains, the Wahlberg brothers must earn a significant amount from the business. Additionally, Paul Wahlberg's earnings must be even higher since he is the one who officially operates these establishments from ground level. 
Income From Television
Unlike his brother, Paul was never interested in the field of acting; however, their restaurant, Wahlburgers, resulted in them securing a reality series with the same name in 2014. The show was based on the chain and the struggles the brothers faced during the early stages of establishing the casual dining burger restaurant and bar. The show was aired on A&E and ran for ten seasons airing its final episode on July 31, 2019. 
The show introduced the chef to the world of the reality show, but he already had an experience of performing in front of the camera as he had small roles in his brother's movies, The Happening and Max Payne. 
Since the show gained such immense popularity, the Wahlberg family surely pocketed a hefty sum of money. And as one of the most frequently appearing individuals, Paul Wahlberg's earnings must-have seen in a considerable boost from the television show.
Lifestyle And Assets
While his two brothers and business partners are enjoying their life in sunny California, Paul Wahlberg lives a relatively normal life in Hingham, Massachusetts, with his family. When he is not in the kitchen of one of his restaurants, Paul loves to spend time with his wife and two children. Also, after earning a vast fortune from his career in the food industry, the talented chef hasn't forgotten to give back to society. One of the prime examples of this practice is the restaurants under him serving health care workers during the COVID-19 crisis. All of these actions show his generosity and willingness to help society.
Some Facts About Paul Wahlberg
Paul A. Wahlberg was born on March 20, 1964, in Boston, Massachusetts.
He is the fifth child among nine children of Donald Wahlberg and Alma Wahlberg.
He was the first one among the Wahlberg kids to graduate from high school, even though he had four older siblings.
His wife's name has been kept a secret despite her appearance in the opening of Wahlburgers restaurant.
His two children are Madison Wahlberg and Ethan Wahlberg.
The show, Wahlburgers was nominated twice for Outstanding Unstructured Reality Program in the Primetime Emmy Awards. They won a Realscreen Awards in the Reality/Docusoap segment in 2019.
Explore more on eCelebrity Spy and get updates on Celebrity News, Wikis, Net Worth, and More.