Sandra Gal Net Worth - Has Got A Career Earning Of Over $4 Million
Sandra Gal Net Worth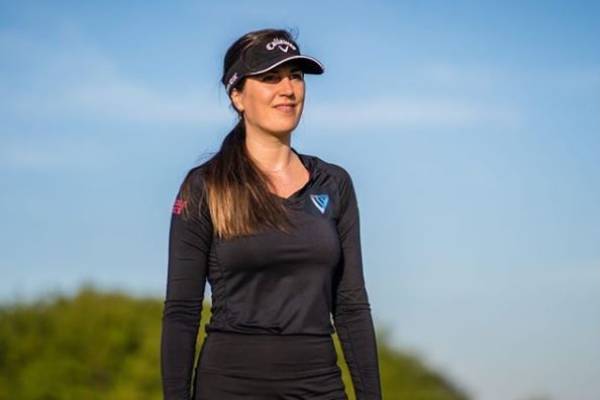 | | |
| --- | --- |
| Birth Name | Sandra Gal |
| Birth place | Düsseldorf, Germany |
| Profession | Professional Golfer |
| Nationality | German |
| Zodiac Sign | Taurus |
| Hair Color | Brown |
German professional golfer Sandra Gal has played the sports since she was a child and is now known as one of Europe's best female golfers. She was a part of the German National Team as a teenager and, has won numerous golf tournaments, throughout her career.
The German golfer started playing professionally in 2007 and has performed consistently in every LPGA Tour season since. With her participating in several golf tournaments every year, Sandra Gal's net worth mostly comprises the prize money she received from them and also from several endorsement deals.
Lexi Thompson Net Worth - Income And Earnings As A Professional Golfer
Sandra Gal Net Worth And Earnings
As stated above, Sandra Gal's net worth is heavily influenced by the amount she makes in a year by participating in LPGA Tours. As of 2020, Gal's career earnings have crossed $4 million, and with several sponsors backing her up, the golfer has millions of dollars to her name.
Income As A Professional Golfer
Sandra Gal was introduced to golf as a five-year-old child during family vacations to golf resorts around Europe. She fell in love with the sports but only started taking it seriously when she was fourteen. Even after the late start, by eighteen, she had won the German National Girls Championship and was part of the German National Team.
Gal attended the University of Florida, and there she played for the Florida Gators Women's Golf team for three years. Her amateur career was highly successful, with the golfer winning the Ladies European Amateur in 2007. The same year, Sandra qualified for the LPGA Tour for 2008 and started her professional career.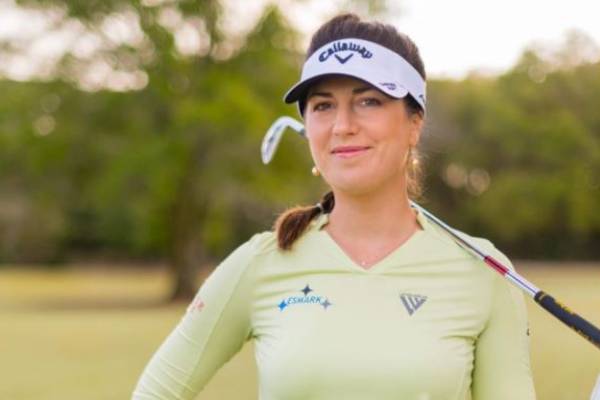 Just like her amateur career, Sandra also tasted immense success in her pro career. She won her first event in 2011 at the Kia Classic and pocketed $255K as the winner's share. She is a regular participant at the LPGA Tour and every season earns a significant amount as prize money. Following is the yearly earning of the German professional golfers as an LPGA Tour participant:
| | | |
| --- | --- | --- |
| Year | Tournaments Played | Earnings |
| 2008 | 22 | $181,162 |
| 2009 | 23 | $298,763 |
| 2011 | 20 | $623,526 |
| 2013 | 25 | $420,137 |
| 2015 | 27 | $531,961 |
| 2017 | 27 | $318,529 |
| 2018 | 25 | $373,846 |
| 2019 | 17 | $83,552 |
As seen above, the professional golfer's yearly earnings have fluctuated with the number of tournaments she played in a year. The lowest amount she earned was in 2019, and this was because she was diagnosed with Lyme disease in the middle of the season and had to sit out for the rest of the year. All the prize money she has received for the participation in the LPGA Tours has undoubtedly impacted Sandra Gal's net worth.
Income From Endorsements And Public Speaking
Like every other golfer, Sandra also has a slew of sponsors and endorsement partners who supports her throughout the LPGA Tour. Callaway Golf Company is the equipment, and Levelwear is the apparel sponsor of the German golfer. Along with these brands, she also has endorsement deals with Trader Joe's, Acer, Mercedes-Benz, Biosteel, and Esmark, Inc.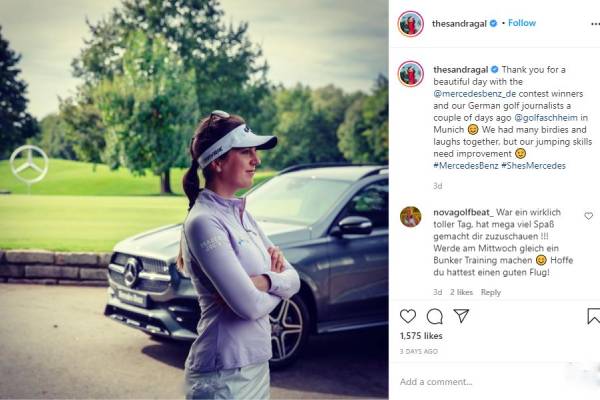 In addition to the sponsorships, Gal also earns a significant amount from the public speaking engagements and appearances. She takes part in various corporate events and pockets a considerable sum from them. Income from these events and the numerous sponsorship deals has undoubtedly helped increase Sandra Gal's net worth in previous years.
Lifestyle
With more than $4 million as career earnings to her name, Sandra Gal enjoys a lavish lifestyle. She is currently based in Orlando, Florida, but is mostly away from home due to her career as a golfer. Gal is known to be private about her life but is very vocal about the charity and causes she supports. One of her most talked-about charitable work is with Volunteers of American Florida through which she operates, Sandra Gal Children's Center.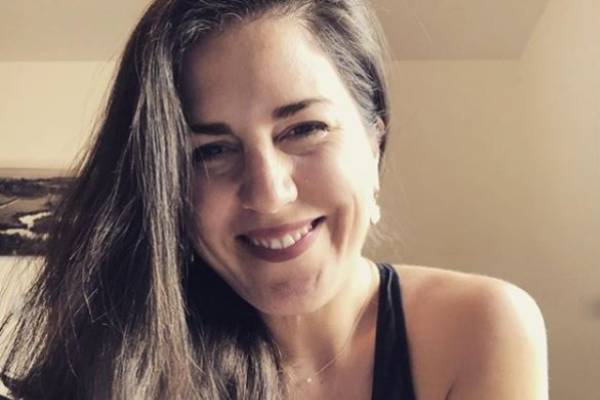 Currently, Sandra Gal is conducting exclusive events where fans can talk to the golfer and get golf coaching for a certain amount of time. Since the virtual event is part of the Sandra Gal Charity Challenge, the amount raised from this event benefits her charity Sandra Gal Children's Center.
Even after gaining much fame and earning millions from her career, Sandra Gal has not forgotten her roots and is passionate about helping people. We hope that she finds even more success in her life and wins many titles in the coming days.
Trivia
Sandra Gal was born in Düsseldorf, Germany, on May 9, 1985, as an only child of Alexandra Gal and Jan Gal.
Growing up, Gal did ballet and did theatre at school. She also played violin and was interested in painting.
After graduating from high school in 2004, Sandra moved to America and joined the University of Florida to play college golf.
Her father coached her during her first few years as a golfer. Currently, her coach is Andrew Park, and her caddie is Martin Konečný.
She is currently in a relationship with Cologne-based musician, Steffen Fuchs.
She prefers plant-based diets and supports the cause Trees For The Future.
Get More Updates In News, Entertainment, Net Worth, and Wikis In eCelebritySpy.