Seth MacFarlane Net Worth - Earnings From His Multiple Talents And More
Seth MacFarlane Net Worth
$300 Million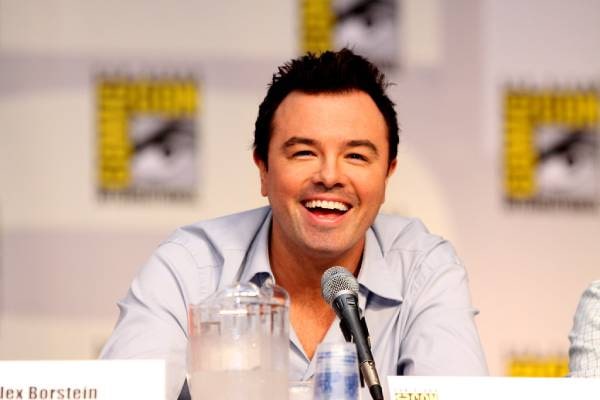 | | |
| --- | --- |
| Birth Name | Seth Woodbury MacFarlane |
| Birth place | Kent, Connecticut, USA |
| Profession | Actor, Writer, Producer, Singer |
| Nationality | American |
| Zodiac Sign | Scorpio |
| Hair Color | Black |
Seth MacFarlane is a Hollywood personality who is an actor, writer, producer, and singer by profession. Born and brought up in America, Seth is a well-known name in the entertainment industry. He is best known for his work in comedy, live-action, and animation and has achieved enormous success and as well as wealth throughout his career.
According to Celebrity Net Worth, Seth MacFarlane's net worth is estimated to be $300 million. He has garnered such a massive fortune through his successful involvement in the Hollywood industry as an actor, writer, producer, and singer as well. Now, let's learn more about how the talented personality has earned a massive fortune to his name.
Seth MacFarlane Net Worth And Career
As stated earlier, Seth MacFarlane has been able to accumulate an enormous fortune of $300 million. The immense wealth earned by Seth comprises of his income through several projects he has worked on.
Butch Hartman Net Worth - Income And Earnings As An Animator, Illustrator And More
Income As An Writer
While attending Rhode Island School of Design to study film, video, and animation, Seth created a series of independent movies and even performed stand-up comedy. Through his classmate Patrick Henry, Seth met future Family Guy cast member Mike Henry, Patrick's brother. During his senior year, he made a thesis film, The Life of Larry, which was submitted to the animation studio Hanna-Barbera by his professor. This film was the inspiration for Family Guy. 
After graduating with a Bachelor of Fine Arts degree from Rhode Island School of Design, Seth was hired by Hanna-Barbera Productions. While at Hanna-Barbera, he worked as an animator and writer on TV series like Dexter's Laboratory, Cow and Chicken, I am Weasel, and Johnny Bravo. Seth also did freelance work for Walt Disney Television Animation. There he wrote for Jungle Cubs. In 1996, he created a sequel to The Life of Larry entitled Larry & Steve, which was broadcasted as one of the Cartoon Network's World Premiere Toons. He also worked for Nelvana, where he wrote for Ace Ventura: Pet Detective. Seth made an excellent earning during his tenure at Hanna-Barbera.
Income From Family Guy
During his tenure at Hanna-Barbera, Seth first pitched Family Guy to Fox. He was introduced to Leslie Kolins and Mike Darnell, heads of the alternative comedy department at Fox, by a development executive of Hanna-Barbera. His pitch was initially passed was asked to pitch again after the surprise success of their 1997 show King of the Hill. Fox then offered Seth $50,000 to use as the budget to create a pilot for the series that would eventually become Family Guy. 
Family Guy first aired on January 31, 1999, and later established fan loyalty and earned much on DVD sales. It developed into a $1 billion franchise, and MacFarlane reached a $100 million agreement with Fox to keep Family Guy until 2012. This agreement made him the highest-paid television writer. With Family Guy's success, he worked for various other ventures relating to the show, including Family Guy: Live in Vegas, a soundtrack album for the series Family Guy, which Seth and composer Walter Murphy created. Apart from the series, Seth also made considerable income from a Family Guy video game released in 2006.
The series, Family Guy, is one of the highest-earning and highest-rated shows overall. The series has been syndicated globally in dozens of countries and languages, which helped the show generate $1 billion in revenue, $400 million from syndication deals, $400 million from DVD sales, and $200 million, in merchandise sales between 2005 and 2008 alone. The animated series also generates $100 million a year in revenue from the toys and items provided to major retailers, including Wal-Mart and Target.
Family Guy contributed hugely to Seth MacFarlane's net worth and total earnings. From 2005 to 2008, he earned $2 million as a salary from Family Guy. In 2009, he earned an estimated worth of $100 million from a deal with Fox to run Family Guy in the network for five years. Seth MacFarlane's fortune increased over the years due to the income from the show.
Other Works
Apart from the Family Guy, Seth also has another long-running, successful animated series, American Dad. The show was premiered in 2005, and it is still going strong to this day. After the two successful shows, Seth worked as a writer in various other animated shows like The Cleveland Show, Seth MacFarlane's Cavalcade of Cartoon Comedy, The Orville, and many others. He has also written movies like Ted, A Million Ways to Die in the West, and Ted 2. Seth made a considerable income from the various projects where he worked as a writer. In 2020, he signed a five-year deal worth $200 million with NBCU to create new projects. 
Income As A Filmmaker
MacFarlane has also made a considerable income as a producer. He has worked as the executive producer on various projects. Seth performed the executive producer's role in shows like The Winner, The Cleveland Producer, Cosmos: Possible Worlds, Dads, Bordertown, Blunt Talk, The Orville, American Dad, and Family Guy. Apart from these, Seth has also worked as a producer in movies like Ted, Ted 2, and others. Seth has amassed significant wealth as a producer as well.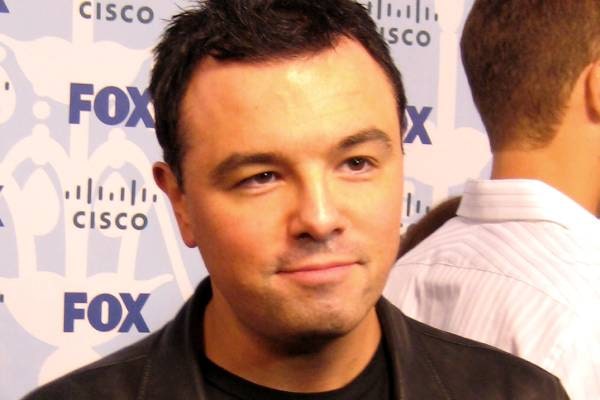 Well, besides writing and producing, Seth has also directed various projects like The Orville, Ted 2, A Million Ways to Die in the West Ted, Seth MacFarlane's Cavalcade of Cartoon Comedy, American Dad: The New CIA, Larry & Steve, and The Life of Larry. He has earned enormous wealth from multiple ventures.
Income As An Actor
Besides being a successful screenwriter, producer, and director, Seth has also acted in several movies and shows. With 56 acting credits, Seth has added quite an amount of money to his name as an actor. Here are some of the films starring Seth MacFarlane, along with their box office collections.
| | |
| --- | --- |
| Movies | Box Office Collections |
| Hellboy II: The Golden Army | $74.8 million |
| Tooth Fairy | $60 million |
| Ted | $218.6 million |
| A Million Ways to Die in the West | $42.6 million |
| Ted 2 | $81.3 million |
| Sing | $270.4 million |
| Logan Lucky | $27.8 million |
Seth has also voice acted in several movies. Apart from movies, he has also appeared, and voice acted in several TV series and shows like Star Wars: Detours, American Dad, The Loudest Voice Robot Chicken, and many others. Seth MacFarlane has accumulated a massive fortune from the movies and series he has acted in.
Income From Music Career
Seth has also made an identity in the industry as a musician and has released five musical albums. He also performs regularly as a big band act. MacFarlane released his debut studio album, Music Is Better Than Words, on September 27, 2011. This album was nominated in the Best Tradition Pop Vocal Album category at the 54th Grammy Awards. Apart from these, Seth has released various other music albums, some of which with their price and release date are listed below. 
| | | |
| --- | --- | --- |
| Albums | Released Date | Price |
| Music Is Better Than Words | September 27, 2011 | $19.95 (Audio CD) |
| Holiday For Swing | September 30, 2014 | $40,99 (Vinyl) |
| No One Ever Tells You | September 30, 2015 | $16.82 (Audio CD) |
| In Full Swing | September 15, 2017 | $23.09 (Audio CD) |
| Once In A While | April 19, 2019 | $13.98 (Audio CD) |
Seth MacFarlane's net worth rose considerably over the years from his multiple ventures. And with such a massive fortune to his name, Seth is regarded as one of the wealthiest personalities in Hollywood.
Lifestyle And Assets
As mentioned before, Seth MacFarlane's net worth is $300 million. With wealth like that, there is no doubt that Seth enjoys a comfortable lifestyle. He resides in Beverly Hill, California. He bought the house in 2008 for $13.5 million. He also owns a property in Malibu, California, which he purchased in 2019 for $15.7 million. The property was previously owned by Cindy Landon, wife of the late actor Michael Landon.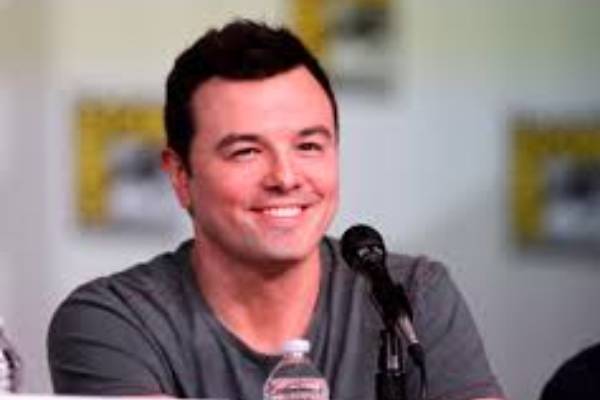 Besides mansions, Seth also owns a replica of the DeLorean from "Back to the future." Thanks to his fortune, MacFarlane is able to live a lavish lifestyle. He is still very dedicated to his career, so there's no doubt that his total earnings will increase over the years. 
Trivia And Facts
Seth MacFarlane was born on October 26th, 1973. 
Seth's parents are Ronald Milton MacFarlane and Ann Perry Sager.
Seth grew up with his sister Rachael Ann Laudiero, who is an American voice actress and singer.
On September 11, 2001, he was supposed to board the first plane, which crashed into the World Trade Center, but he missed his flight due to his travel agent giving him the wrong departure time. 
Seth owns a production company named Fuzzy Door Productions.
Seth dated GOT star Emilia Clarke from 2012 to 2013.
 Get More Updates In News, Entertainment, Net Worth, and Wikis In eCelebrity Spy.