Sterling Shepard Net Worth - Know About The Fotballer's Income And Salary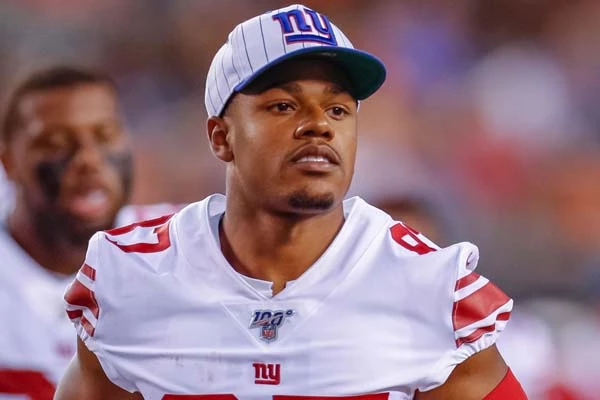 The talented football wide receiver for the New York Giants, Sterling Shepard's salary is estimated to be $1.26 million. Shepard and the Giants have also recently agreed to a four-year extension worth a tremendous amount. Hence, it looks like the player sure has a profitable career ahead of him in the team which will help him boost up his net worth.
Hailing from Oklahoma City, Sterling Shepard was born on February 10, 1993, to Derrick Shepard and Cheri Shepard. Since he was already displaying his impeccable football skills from a very young age, he got drafted in by the Giants in the second round of the 2016 NFL Draft. Sterling Shepard's wife is model Chanel Iman and the adorable pair welcomed their first daughter, Cali Clay Shepard on the 18th of August, 2018. Chanel is also pregnant with her husband's second child.
Net Worth and Sources of Income
According to HERO Sports, Sterling Shepard's earning over three seasons was a staggering $4.68 million. The lad is really taking home some serious sum. After getting signed in by The Giants in 2016, he has performed exceptionally well. We could safely assume that Sterling Shepard's net worth in aggregate must be a tremendous fortune. As of his wife, Chanel Iman who is a supermodel has a net worth of $8 million.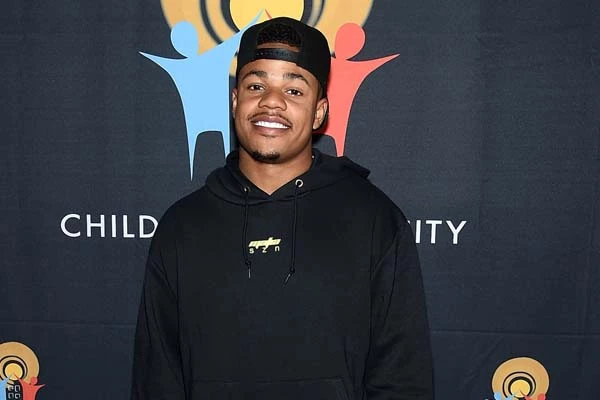 Sterling took the route his dad did and we can safely say it worked out pretty well for him. Most of Sterling's wealth constitutes his bulk salary from the football team he plays. And it looks like The Giants is nothing but extremely pleased with their wide receiver's performance and paying him a 'Giant' amount. With exceptional game-performance and dedication to his career, Shepard already earns $1.26 million every season now. But that number is to change soon.
According to Forbes, New York Giants agreed to a four-year contract extension worth up to a whopping $41 million.
Furthermore, the ESPN report confirmed that this new deal guarantees Sterling Sheperd hard cash of $21.3 million. He is expected to sign the deal in early April of 2020, this would essentially make him one of the highest-paid slot receivers in the league. That is a massive jump from his initial contract value of $5.94 million. Shepard's earning was guaranteed to be $3.24 million and he would be gathering a bonus of $2.52 million in the upcoming years.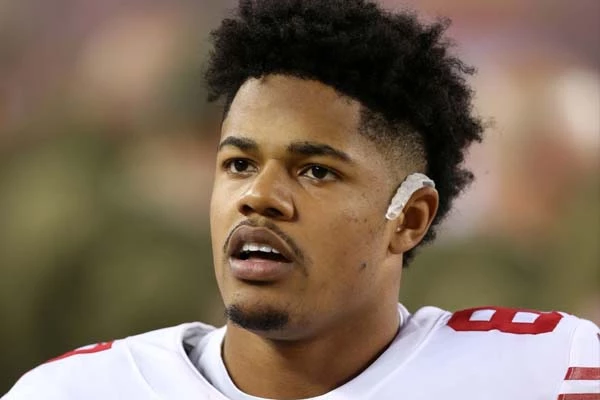 His teammate, Golden Tate finished his signing of a four-year contract, a $37.5 million deal which went quite smoothly. Nonetheless, the extension of Shepard's contract resulted in swirling rumors, including the one that states that the Patriots were keen on acquiring Shepard.
Living a Comfortable Life With Wife, Chanel Iman
When both you and your wife's net worth amounts in million, an enjoyable and comfortable life isn't far from reach. Looking at his Instagram, it's quite apparent that Sterling Shepard is living quite a happy life with his wife, Chanel Iman and their adorable daughter, Cali Clay. From Cali's irresistibly adorable smile on the pictures of the family traveling together, they can be seen having a genuinely nice time together. Our absolute favorite is one where Sterling is holding his daughter, Cali after his match. Well, now we all know, who his favorite fans are.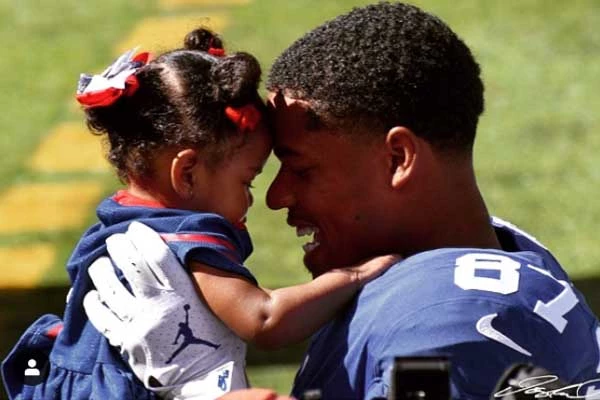 Sterling is also going to be a father of two soon, since his wife, Chanel is pregnant with another baby daughter. And we really can't wait to see the family of four together.
We wish the best for Shepard's family and his future endeavors.
Keep Up With eCelebritySpy, For More Updates On News, Net Worth, Wikis, and Articles.