Steve Howey Net Worth - What Could Be His Salary From TV Series Reba and Shameless?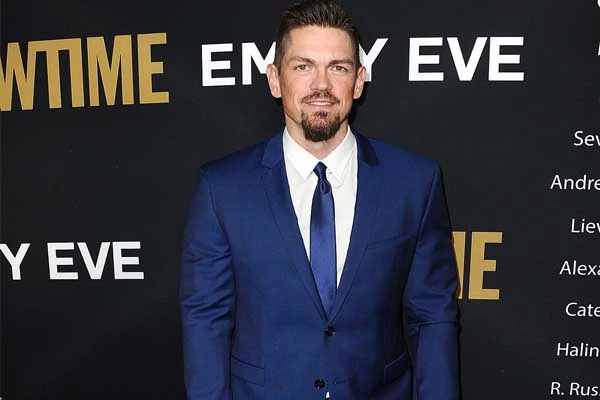 The talented American television actor Steve Howey's net worth is estimated to be $2 million. He has acquired this tremendous income primarily from his noteworthy performance in big television series. He has landed fantastic movie roles alongside some of the widely admired superstars on the screen.
Director Bill Howey's son, Steve Howey was born on July 12, 1977, in San Antonio, Texas, the U.S. He was an incredibly talented basketball player during his college days but soon diverted his attention to acting. Steve Howey's wife, Sarah Shahi, is a gorgeous and skilled actress too, and the pair is parents to three children, Knox Blue Howey, Violet Moon Howey, and William Wolf Howey.
Net Worth and Sources of Income
The charming actor Steve Howey's net worth is estimated to be $2 million, which he has accumulated from his amazingly successful career on both television and movie screens. Howey has a long list of acting credits to his name, and that number isn't going to hit a wall anytime soon.
Income from Series
It's pretty evident that Steve Howey's net worth mostly comprises of his earning from the series he has made his appearance in. He hit it off by guest-starring on various TV shows, including ER and The Drew Carey Show, The X-files, from as early as 1994.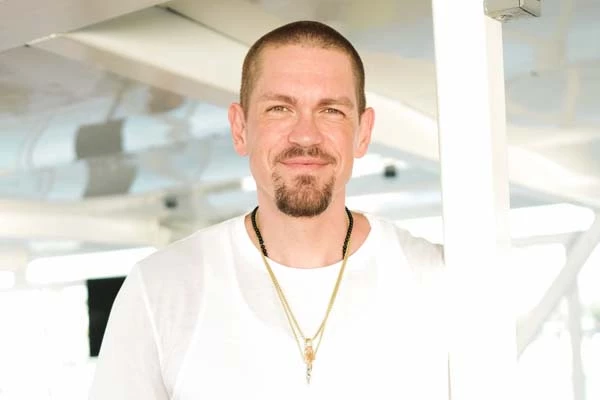 Nevertheless, he really gained national prominence after his role in the American sitcom series, Reba. As a result, Howey's income skyrocketed after playing the role of Van Montgomery for a whole 125 episodes. Most fans would agree that he stole the show because of his hilarious interactions and moments. It was an impeccable portrayal of a typical witless and sporty guy. His extraordinarily well-delivered performance helped him establish an early platform in the Television industry. This expanded his horizons of opportunities in the business.
He later landed the role of Ben Piller in the American comedy web series, Ctrl, which was critically acclaimed. Another one of Howey's noteworthy and lucrative time was in the show Shameless alongside, Jane Levy, Emmy Rossum, Noel Fisher, William H.Macy. He gained a handsome fortune for his appearance in 96 episodes and gained a serious number of fans during that duration. A tall, good-looking lad who plays electric guitar and loves riding dirt bikes and visiting the shooting range? That sounds a big yes to the ladies. 
Emmy Rossum Net Worth - What Could Be Her Salary From Shameless?
Income from Movies
Steve is way ahead of the curve. Only a few exemplary actors can step into two departments and have a profitable career on both ends. Along with his earnings from TV appearances, Steve Howey's net worth is also strongly backed by his income from his earnings through movie acting.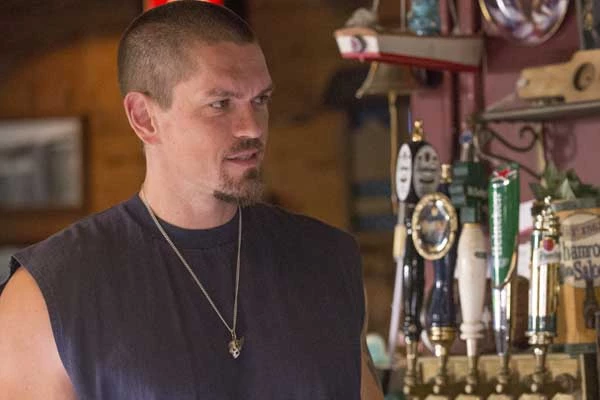 He made his debut in the film, Class, which was written and directed by his father, Billy Howey. This helped Howey earn a good fortune, and a string of other acting opportunities followed. Some of the films in which he has depicted his immense talent are listed below:
Supercross (2005)
Stan Helsing (2009)
Losing Control (2011) 
In Your Eyes (2014)
Stuber (2019)
See You in Valhalla (2015)
The list doesn't stop here. His film roles also include performances in Supercross, DOA: Dead or Alive alongside Jaime Pressly and Eric Roberts. Not to mention his appearance in Bride Wars alongside the gorgeous actress, Anne Hathaway and Kate Hudson. The audience highly admires his amazing performance, and the actor is in high demand right now. We are pretty sure Steve Howey's earnings must have hiked up from his fair share of the revenue, the movies collected.
Lifestyle
Looking at Steve Howey's Instagram, it looks like he seems to fancy a little bit of everything. Alongside the recurring posts about endorsing different brands, he also posts pictures of himself working out. One thing easy to make out from his posts is that Steve loves to golf, play guitar, basketball, and does a great job of hyping his fans up for his upcoming series and movies. He is enjoying a comfortable lifestyle with his wife Sarah Shahi, a model and actress and their three kids, Violet Moon Howey, Knox Blue Howey, and William Wolf Howey. The family of five looks overwhelmingly cute.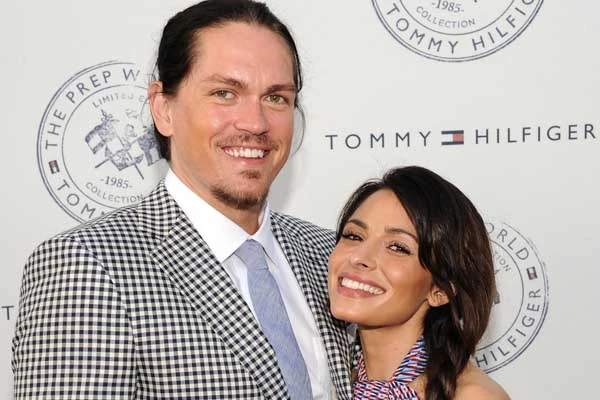 Steve Howey is nothing short of a great actor and an inspiration to many around the world. His tremendous skills and astonishing capabilities are sure to help him stack up an enormous amount of fortune and fame.
Keep Up With eCelebritySpy, For More Updates On News, Net Worth, Wikis, and Articles.