Terry Stotts Net Worth - Look At The NBA Coach's Salary And Contracts
Terry Stotts Net Worth
$6 million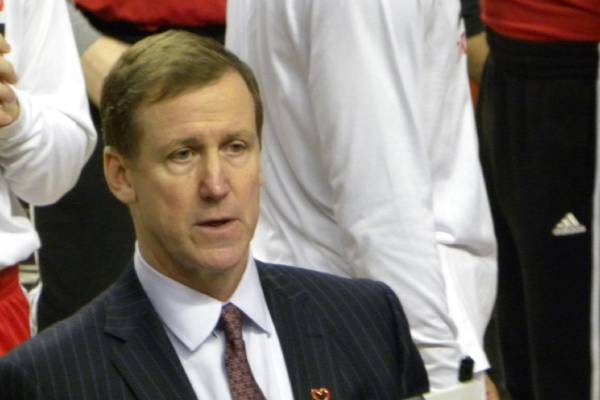 | | |
| --- | --- |
| Birth Name | Terry Linn Stotts |
| Birth place | Cedar Falls, Iowa, USA |
| Profession | Basketball Coach and Former Player |
| Nationality | American |
| Zodiac Sign | Sagittarius |
| Hair Color | Brown |
Terry Stotts is a well-known professional basketball coach who has coached numerous NBA teams in his career. He was a professional player and played for clubs from different countries. Stotts has found immense success in his career, both as a player and a coach.
In addition to fame and success, the American coach has also earned a considerable sum from his career. According to Celebrity Net Worth, Terry Stotts' net worth is estimated to be $6 million, most of which comes from his earnings as an NBA coach.
Steve Clifford Net Worth - Has A Reported Salary Of $2 Million
Terry Stotts Net Worth And Earnings
As stated above, Terry Stotts has an estimated net worth of $6 million. Much of the coach's wealth comes from his time as a professional player and as the head coach for the Portland Trail Blazers.
Income From His Playing And Early Coaching Career
Terry Stotts enjoyed a successful college career while attending the University of Oklahoma and playing for their basketball team. He was then part of the 1980 NBA draft and was selected by the Houston Rockets. However, he did not find a place on the team and started his professional career in Italy with the club Squibb Cantù.
The same year, Terry joined the Montana Golden Nuggets of the Continental Basketball Association (CBA) and spent three years with the team. He then returned to Europe and was part of several teams throughout the 1980s. After playing for various clubs for a decade, Stotts retired in 1990.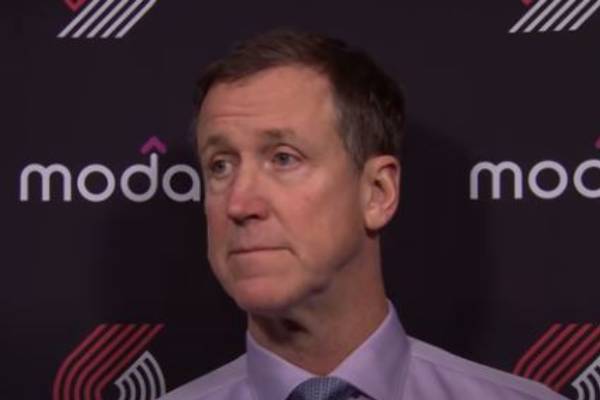 After retiring as a player, Terry joined CBA's Albany Patroons as an assistant for head coach George Karl for the 1990-91 season. During his time with the Patroons, he led the team to a 50-6 win, an all-time CBA best record. He then served for the Fort Wayne Fury as an assistant coach for a season.
While the players' and coaches' yearly earnings in the 80s and 90s are relatively low than that of now, Terry Stotts' net worth must have been heavily influenced by his salary.
How Much Does Terry Stotts Earn From His Time As A NBA Coach?
Terry Stotts spent two seasons at the CBA then became part of the coaching staff of the Seattle SuperSonoics in the NBA. He was with the SuperSonics for six years and went on to join Atlanta Hawks, where he spent four years. Then in 2005, Milwaukee Bucks hired Stroots as their head coach but was fired during the last leg of the 2007 season.
The American coach then joined the Dallas Mavericks as an assistant coach in 2008. Terry was part of the coaching staff when the Mavericks won the NBA title in 2011 and was credited for coordinating the team's offense. The following year, Stotts was hired as the head coach for the Portland Trail Blazers.
As the head coach of the Blazers, Terry has led the team to numerous playoff appearances. Because of their success in the first few seasons, he was offered a contract extension in 2016. As per the deal, Stotts's salary per year was $5 million. He continued to lead the team to more victories and signed a multi-year contract in 2019.
While the details about his most recent contract have not been revealed, there is no doubt that the coach pockets millions per year for his service. Looking at the amount he earns every year, there is no doubt that Terry Stotts' net worth of $6 million has been heavily impacted by his earnings.
Lifestyle And Assets
With an estimated net worth of $6 million to his name, Terry Stotts definitely lives a lavish lifestyle. He is currently based in Lake Oswego, Oregon, where he owns a house. While there are no exact details about his residence, there is no doubt that Terry and his family live comfortably.
Trivia
Terry Linn Stotts was born in Cedar Falls, Iowa, on November 25, 1957.
While growing up, Stotts's family moved to various cities including, Wisconsin, Guam, Illinois, and Indiana. He attended the Bloomington High School in Indiana and graduated in 1976.
He has been married to Jan Stotts since 1988.
Get More Updates In News, Entertainment, Net Worth, and Wikis In eCelebritySpy