THIS IS L&S Net Worth - Know The Pair's Sources Of Income From YouTube and Merch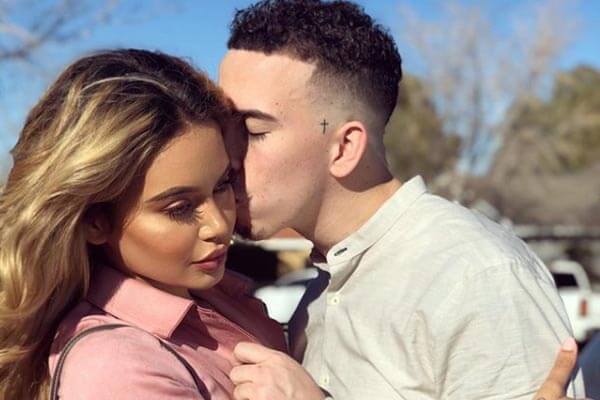 The last couple of years has seen a rapid rise in the number of vlog channels on YouTube. The reason? Perhaps, it's just fun to watch rich people live their aesthetically pleasing lives; it's like a soothing background sound. Some inspire, few motivate, a couple are talented; others are just funny people. The married pair, Shyla Walker and Landon McBroom joined the trend in June of 2017, creating a channel titled, THIS IS L&S. The channel caught on immediately since a lot of people felt connected and interested in their lives, their wealth and assets. THIS IS L&S's net worth is estimated to be an enormous amount.
THIS IS L&S has amassed a total of 2.64 million subscribers in a span of 2 years, and it is likely to increase even more. With catchy titles, interesting events taking place in their lives recently, and an ever-increasing number of views on the videos, THIS IS L&S's income is going to be on a steep rise. Landon McBroom and Shyla Walker, the pair who met through Twitter, have trodded on to become one of the biggest family vlog channels on YouTube.
Net Worth and Sources of Income
The Vlog channel owned by social media sensations, Landon McBroom and Shyla Walker, THIS IS L&S' net worth, is estimated to be a tremendous amount. Obviously, the channel's primary source of income is it's YouTube ad revenue, but Landon and Shyla's earnings are also boosted a great deal by the merchandise and video sponsors.
Income from YouTube revenue
YouTube is a mind-blowing platform for everyday independent creators to share and earn some serious money. Not taking advantage of it if you have internet is a folly. Shyla and Landon were definitely aware of this and upped their lifestyle by sharing it with people on YouTube, which is precisely the reason THIS IS L&S' net worth is grand now. With titles like ''I TOLD MY DAD I GOT MY GIRLFRIEND PREGNANT" or " GIRLFRIEND VS BROTHER," Landon successfully manages to keep his audience engaged, which in turn increases the channel's income significantly. 
Plus, only the YouTuber couple know how many houses they own. As going through their YouTube channel, we can see that the pair has given tours of many of their homes, which look extra expensive.
According to SocialBlade, THIS IS L&S earns up to a staggering estimated amount of $753K annually and $62.8K monthly. Looking at the statistics, the ad revenue from the channel is always on a constant rise, as the number of subscribers and viewers keep spiking up. Now that clarifies the married pair being gifted a brand new Pink Range Rover in a lavish party, for the sole reason of revealing their baby's gender.
Income from Merch
Seeing a young couple from Los Angeles, taking their viewers on a crazy adventure of their lives and entertaining them, should be enough to keep a smile on numerous faces.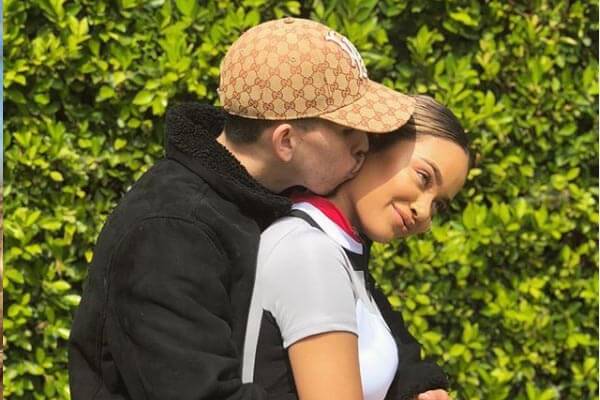 But just in case, the lovely YouTube duo, Shyla Walker and Landon McBroom(Austin McBroom's brother), have also released some brilliant looking merchandise. You could visit L&S Official Store and purchase an adorable Xmas Sweater as a present for your best friend or maybe even an aesthetically gorgeous phone case to one of your family members if they fancy it. Some of the items from the store alongside their prices are collected down here:
| | |
| --- | --- |
| Items | Price |
| iPhone XS Max Slim Case | $24.99 |
| L&S Xmas Sweatshirt | $42.99 |
| Joyful Fabric Festive Band | $6.99 |
| Sleigh All Day | $34.99 |
Landon and Shyla's income, along with their channel's popularity, must have hiked up excessively from the sales of the items from the L&S Offical Store.
THIS IS L&S Owners are Instagram Stars
Now extremely popular and wealthy channel, THIS IS L&S was initiated by two people who met via Twitter. Looking at both Landon McBroom's and Shyla Walker Instagram, which has over 900k and 1.1 million followers respectively, we gather that the couple goes along really well and that they are really smitten with each other.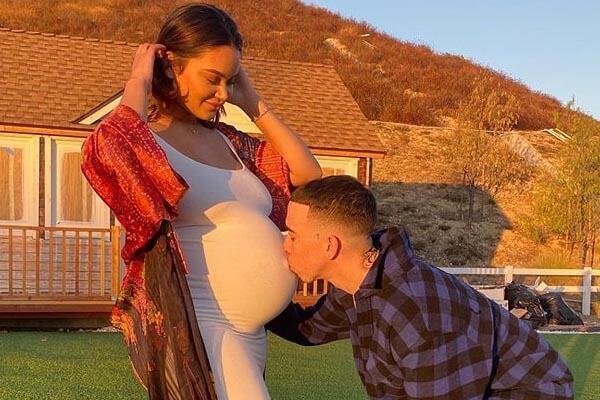 Recent posts on their accounts have been about Shyla Walker being pregnant with a baby daughter. Shyla and Landon's baby was born on the 10th of December, and fans expressed their overwhelming joy for their happiness in the comments. So, a topic to wonder about is, will their channel still be titled THIS IS L&S since they have welcomed a third in their family? Or will the channel's name change after their baby daughter start appearing in new vlogs?
Keep Up With eCelebritySpy, For More Updates On News, Net Worth, Wikis, and Articles.