Tim Roth Net Worth - Has A Reported Salary Of $275K
Tim Roth Net Worth
$7 million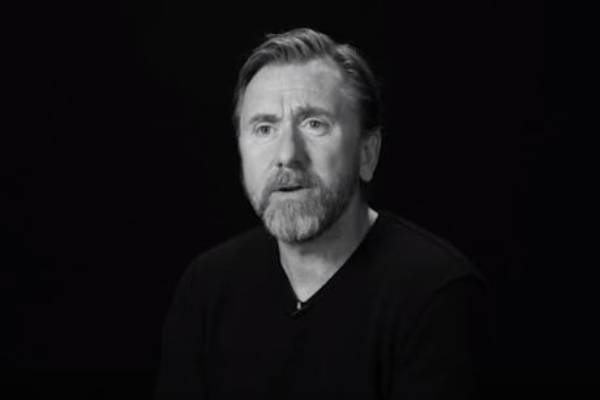 | | |
| --- | --- |
| Birth Name | Timothy Simon Smith |
| Birth place | Dulwich, London, England |
| Profession | Actor and Director |
| Nationality | English |
| Zodiac Sign | Taurus |
| Hair Color | Blonde |
Tim Roth is a popular English actor who first gained prominence for portraying the character Myron in the 1984 British film The Hit. After appearing in filmmaker Quentin Tarantino's movies, he earned international fame and has since branched out as a director and producer himself.
Having debuted in the entertainment industry at the age of twenty-one, the English actor has not only found fame but has also earned millions. As stated in the Celebrity Net Worth, Tim Roth's net worth is estimated to be $7 million, most of which includes his earnings from his acting career.
Eamon Farren - Twin Peaks Star
Tim Roth Net Worth And Earnings
As stated above, Tim Roth has an estimated net worth of $7 million, which he amassed mostly from his movie career. He is mostly recognized for his acting skills but has also tried his hand at producing and directing several projects.
Income From Television Shows
Tim Roth started his acting career in 1982, playing a white supremacist named Trevor in the tv-movie Made in Britain. He then appeared in a few more television series but gained attention for his role in the controversial drama, King of the Ghetto. Throughout the 1980s, Roth was part of the Brit Pack, which included other British actors like Colin Firth, Daniel Day-Lewis, Gary Oldman, Paul McGann, and Bruce Payne.
The English actor has been a part of several other series like Vincent & Theo, Murder in the Heartland, Lie to Me, Klondike, and Twin Peaks. While playing the character, Dr. Cal Lightman in Lie to Me, Tim Roth's salary per episode was $275K. His recent television appearance was in the British crime drama, Tin Star and he must have pocketed thousands of dollars per episode for his work.
<
In addition to his appearances in various tv-shows, the English actor has also worked behind the scenes on many projects. He was a producer in the series, Lie to Me, and his work might have earned him a considerable sum. Throughout his long career, the actor was part of many successful television projects, and as a result, Tim Roth's net worth increased significantly.
Income From Movies
Along with tv-shows, Tim Roth is also recognized for his works in numerous movies. He had small roles in a few of his earlier films but gained international recognition after appearing in a number of Quentin Tarantino's films.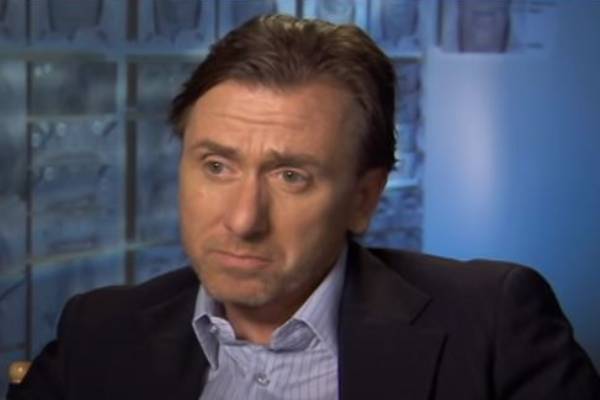 Roth was part of the historical drama Rob Roy and won the BAFTA Award for Best Actor in a Supporting Role in 1995. He also directed the 1999 drama film, The War Zone and received numerous accolades. Many of Tim's movies did well at the box-office and given below are a few of the films and their respective worldwide collection:
| | |
| --- | --- |
| Movies | Worldwide Collection |
| Reservoir Dogs | $2.9M |
| Bodies, Rest & Motion | $764K |
| Pulp Fiction | $213.9M |
| Rob Roy | $31.6M |
| Four Rooms | $4.25M |
| Hoodlum | $23.49M |
| Lucky Numbers | $10.89M |
| Planet of the Apes | $363.21M |
| Selma | $66.78M |
| Chronic | $374K |
| The Hateful Eight | $155M |
| The War Zone (Director) | $254K |
As seen above, a large number of the movies that the English actor was part of earned millions at the box-office. Since he played a significant role in them, he must have pocketed a considerable sum as a profit bonus. Also, he is set to appear in films that are all in a different state of completion, so it won't be a surprise if we see a growth in Tim Roth's net worth in the coming years.
Lifestyle And Assets
Tim Roth moved to the US in the early 1990s and has since made Los Angeles his home. He and his wife, Nicki Butler, purchased their Pasadena home for $1.9 million in 1999. Roth and Butler have been together for more than two decades and continue to enjoy their lavish lifestyle in sunny California.
Trivia
Timothy Simon Smith was born in Dulwich, London, on May 14, 1961.
Tim's father, Ernie Roth, who was a journalist and a painter, changed the family name from Smith to Roth, and the actor too adopted the name Roth. His mother, Ann Roth, was a landscape painter and teacher.
He married his wife, Nikki Butler, in 1993 and has two sons, Michael Cormac Roth and Timothy Hunter Roth. He is also a father to Jack Roth, his eldest son, from his previous relationship with Lori Baker.
Tim revealed that both he and his father were sexually abused by his paternal grandfather when they were young.
Get More Updates In News, Entertainment, Net Worth, and Wikis In eCelebrity Spy.