Travis Pastrana Net Worth - What Is The Stunt Performer's Income And Earning Sources?
Travis Pastrana Net Worth
$30 million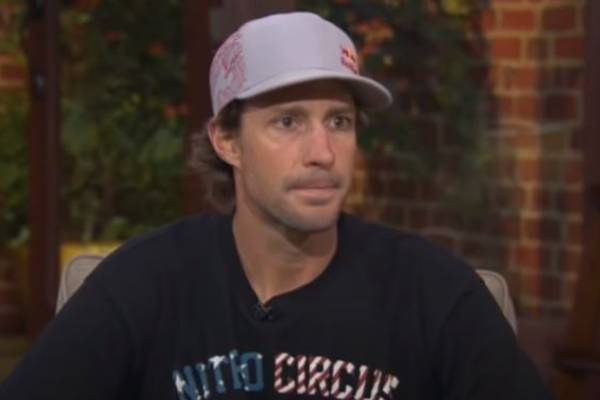 | | |
| --- | --- |
| Birth Name | Travis Alan Pastrana |
| Birth place | Annapolis, Maryland |
| Profession | Stunt performer, Motorsport Competitor |
| Nationality | American |
| Zodiac Sign | Libra |
| Hair Color | Brown |
Travis Alan Pastrana is one of the world's most famous stunt performers and racers. He has won multiple championships as a dirtbike racer and has also set numerous records through his stunts. Pastrana has established himself as one of the best athletes in the world through his history in racing and rallying.
From his highly successful career as an athlete, the stunt performer has earned a vast fortune over the years. This totaled with multiple brand endorsements has resulted in Travis Pastrana's net worth to be $30 million.
Travis Pastrana Net Worth And Earnings
As mentioned above, Travis Pastrana has an estimated net worth of $30 million. He earned this massive fortune from his career as a motorsports racer and the various endorsement deals he has secured over the years.
Income As A Racer And Stunt Performer
The stunt performer was interested in cars from an early age and was already performing stunts during motocross racing at the age of thirteen. Over the years, he has participated in various dirt bike racing disciplines like motocross and supercross and has won championship trophies.
Along with this, Pastrana also pursued a career in rallying and was part of the Vermont SportsCar rally team. He also competed in NASCAR competition and was signed to NTS Motorsports for a one-race deal in 2015. He has continued to participate in various racing competitions around the country and has even represented the US and Puerto Rico teams on many occasions.
In addition to the various competitions, the hardworking racer has also performed multiple choreographed stunts. One of his most memorable stunts was in 2007 when he jumped out of an airplane over Arecibo, Puerto Rico, without a parachute. Many of his stunts are dangerous and have also set world records that are yet to be broken.
With all the tournaments he has won and records he has set and broken, the racer has undoubtedly earned millions from prize money. And these earnings have definitely helped increase Travis Pastrana's net worth significantly.
Income From Television And Media Company
As one of the most famous names in the racing world, Travis capitalized on his fame and secured his own television series. The show titled Nitro Circus was an action sport collective and featured the performer and his many friends, traveling and performing stunts around the world. He has continued to produce the series and their subsequent one-off shows and documentaries like Nitro Circus Country Fires, Nitro Circus: The Movie, and many others.
Furthermore, Pastrana has been featured in many other sports-based shows and has also directed and produced various shows. He produced many of the Nitro Circus shows and appeared in an episode of Ballers, an HBO sports comedy series.
Furthermore, Travis co-founded a media company named Nitro Cirus in 2003. Through the company, he has produced projects ranging from reality shows, 3D films, and television shows. The company also established an action sports competition, Nitro World Games, and has continued to organize the show for years. As the co-owner of the media company and the star of various shows, the talented stunt performer's income must have been massive over the years. The earnings from these sources have helped raise Travis Pastrana's net worth.
Income From Endorsement Deals And Merchandise Sales
While Travis has pocketed a significant amount as prize money and from his company, his $30 million net worth mostly comprises of various endorsement deals and sponsorship from major brands. He secured a deal with Nitro Circus, to sport the company's logo on his apparel and headwear. This position was previously filled by Red Bull, but after the exclusive multimillion deal, Pastrana and the company have both benefitted financially.
As a part of the Nitro Circus family, Travis's name has been featured in multiple merchandise products from the company. Whether it is t-shirts, caps, or jerseys, the racing star's name has adorned the products many times for fans to purchase. Some of these items, along with their respective prices, are listed below:
Pastrana Windham Sipes T-Shirt - $25.00
Pastrana Piranha 2020 T-Shirt - $28.00
Travis Pastrana Bad Ideas Jersey - $99.00
Travis Pastrana Team Puerto Rico Jersey - $150.00
Travis Pastrana Riding Jersey - $150.00
Travis Pastrana Life of the Party Poster - $20.00
Pastrana Piranha 2020 Hat - $25.00
These products are very popular among the Pastrana fans and are available for purchase on the Nitro Circus online store. As the major part of the company, the stunt performer must pocket a considerable sum from these merchandise sales. And with many endorsement deals in his hand, there is no doubt that Travis Pastrana's net worth is heavily influenced by these income sources.
Lifestyle And Assets
After earning a vast fortune from his career, Travis Pastrana lives a comfortable lifestyle with his wife and two children. He currently resides in his beautiful home in Maryland, US. The massive property has been featured multiple times in his shows and is one of the most talked-about property.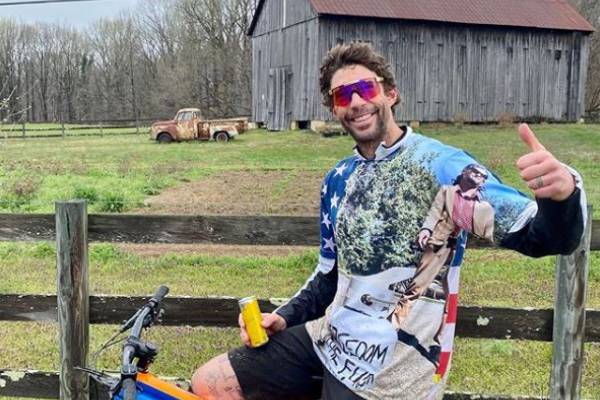 Pastrana has built many ramps around the property to practice for himself and many members of his team. The compound houses, rock climbing wall, a giant foam pit, a gym, a pool, and other attractive features. Not only this, but he also has an extensive collection of motorcycles and dirt bikes, which he rode in various competitions. All of the features added to the main house has alleviated the property as well as its price and shows the lavish lifestyle of the athlete.
Facts
Travis Alan Pastrana was born on October 8, 1983, in Annapolis, Maryland.
He has been injured multiple times, and his medical history includes torn ACL, PCL, dislocated spine, and many others.
He is married to a professional skateboarder, Lyn-Z Adams Hawkins. The couple got engaged in June 2011 and got married on October 29, 2011.
He is a father to two children, Addy Ruth Pastrana, and Bristol Murphy Pastrana.
Explore more on eCelebrity Spy and get updates on Celebrity News, Wikis, Net Worth, and More.