Triple H Net Worth - Earning As A Wrestler And Later Got Promoted
Triple H Net Worth
$40 million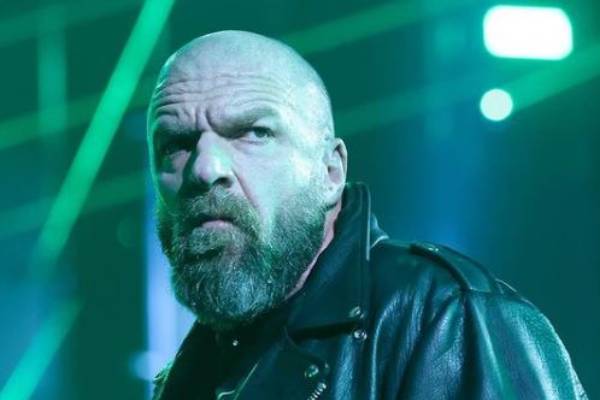 | | |
| --- | --- |
| Birth Name | Paul Michael Levesque |
| Birth place | Nashua, New Hampshire, USA |
| Profession | Professional Wrestler, Business Executive and Actor |
| Nationality | American |
| Zodiac Sign | Leo |
Triple H is a name recognized by millions of people around the world. Born as Paul Michael Levesque, the New Hampshire native found fame from his career as a professional wrestler. He won numerous championships throughout his career and earned recognition for his ring persona.
As one of the most successful wrestlers in the history of WWE, the famous athlete has earned a massive fortune from his career. Also, Triple H's net worth of $40 million comprises of his earnings as an actor and a business executive.
Stephanie McMahon Net Worth - Look At Her Shares In WWE and Earnings From It
Triple H Net Worth And Earnings
As stated above, Triple H has accumulated an estimated net worth of $40 million from his time as a professional wrestler and now a business executive. According to Celebrity Net Worth, he and his wife, Stephanie McMahon has a combined net worth of $150 million.
Income From His Wrestling Career
Triple H began training as a professional wrestler in early 1992 at Killer Kowalski's school alongside Perry Saturn and Chyna. His professional debut was in March 1992 in the International Wrestling Federation under the name Terra Ryzing. He won his first match and then wrestled with other competitors and eventually won the IWF Heavyweight Championship.
Paul then signed a one year contract with World Championship Wrestling and continued to participate in multiple matches during his time there. He then joined the World Wrestling Federation/Entertainment, which became the most significant and wisest decision in his career.
After becoming a part of WWE (then WWF), Levesque's wrestling career gained traction, and steadily he earned a reputation as a ruthless fighter. Throughout his time with the promoter, he was associated with various fellow wrestlers and stable like D-Generation X, The Corporation, McMahon-Helmsley Faction, among others.
Over the years, the famous wrestler has fought against fellow WWE stars like Big Show, Mick Foley, John Cena, Shawn Michaels, Chris Jericho, Kurt Angle, and many others. As his popularity rose, Triple H's earnings also continued to grow as the years went on. Some of his yearly earnings, as mentioned in The Richest are given below:
| | |
| --- | --- |
| Type / Year | Earnings |
| Yearly Earnings / 2004 | $2M |
| Yearly Earnings / 2006 | $2M |
| Annual salary from WWE / 2010 | $671K |
| Annual salary+compensation from WWE / 2012 | $2.1M |
| Annual salary+compensation from WWE / 2013 | $2.9M |
| Annual salary from WWE / 2015 | $2.8M |
Along with his salary, Paul Levesque also pocketed a significant amount from profits earned by the company. In 2012, he reportedly gained $305K as a profit-sharing bonus. The total earnings from his career as a professional wrestler, without a doubt, helped increase Triple H's net worth.
How Much Does Triple H Earn As A Business Executive?
After his marriage to Stephanie McMahon, daughter of WWE Chairman Vince McMahon, Paul Levesque started working behind the scene of the company. He took the role of Executive Senior Advisor in 2010 and was officially given an office at WWE headquarters. He was then named the Executive Vice President, Talent and Live events a year later.
Triple H has continued to rise in the ranks among the executives at the WWE and is currently Executive Vice President of Global Talent Strategy & Development for WWE. He also earns millions of dollars in salary for his positions. He made over $1.5 million in 2013 as a wrestler and from his senior role in the WWE brand.
In addition to his earnings from salary, the famous wrestler also has millions of dollars worth of WWE stock. According to an article from 2014, he owned $1.57 million worth of stock. With his increasing responsibility in the company, Levesque must have increased his share. All his salary from his positions and the bonus from the profit gained must have helped raise Triple H's net worth to new heights.
Income From Merchandise Sales And Acting
Due to his immense popularity among the WWE fans, the wrestling promoter has launched a merchandise line in the name of Triple H. The line includes products like posters, t-shirts, face masks, tank tops, and sweatshirts among others. Some of the merch items and their respective prices are listed below:
Triple H "25 Years" Muscle T-shirt - $28.83
Triple H "25 Years" Pullover Hoodie - $41.19
Triple H Neck Gaiter - $15.44
Triple H "25 Years" Retro Fanimation Chalk Line Jacket - $133.89
Triple H Face Mask - $13.38
Motorhead x Triple H "Axe Skull' T-shirt - $28.33
Motorhead x Triple H "Evolution of the Game" Poster - $30.89
All these products can be bought from the official WWE store. And as a fan-favorite wrestler, there is no doubt that the viewers have flocked to buy these merchandise products. With his name on these items, Triple H must have gained a significant percentage from its sale.
In addition to his wrestling career, Paul also tried his hand in acting and starred in few movies and television series. He appeared in shows and films like Pacific Blue, Blade: Trinity, The Chaperone, Inside Out, among others. Also, he lent his voice in the movie The Marvel Experience in which he voiced Hulk. While he hasn't starred in a feature film as a major character, Triple H's salary in the few acting projects he has done definitely helped increase his net worth.
Lifestyle And Assets
As a multimillionaire, Triple H lives a lavish lifestyle with his wife and three daughters. The family resides in a mansion in Weston, Connecticut, which reportedly costs $32.7 million (£25million). Not only a house, but Paul has also splurged on luxury vehicles.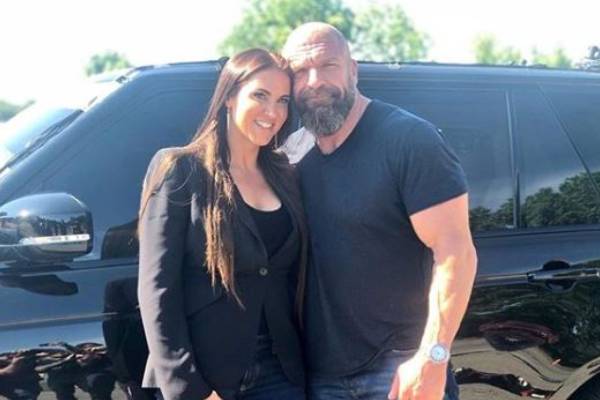 The professional wrestler has a collection of expensive cars and, according to The Richest, also owns a private jet worth $8.9 million. Looking at the price tags of his assets, it is clear that Triple H enjoys a lavish lifestyle.
Trivia
Paul Levesque was born on the 27th of July, 1969, in New Hampshire, USA.
He used to play baseball and basketball during his high school days and only entered bodybuilding competitions after graduating.
He was previously in a relationship with professional wrestler Chyna.
He married Stephanie McMahon in 2003, and they have three daughters, Vaughn Evelyn Levesque, Aurora Rose Levesque, and Murphy Claire Levesque, together.
He was inducted into the WWE Hall of Fame alongside his D-Generation X stable members in 2019.
Explore more on eCelebrity Spy and get updates on Celebrity News, Wikis, Net Worth, and More.