Amidst The Coronavirus Lockdown, Puerto Rico Gets Jolted By Another Earthquake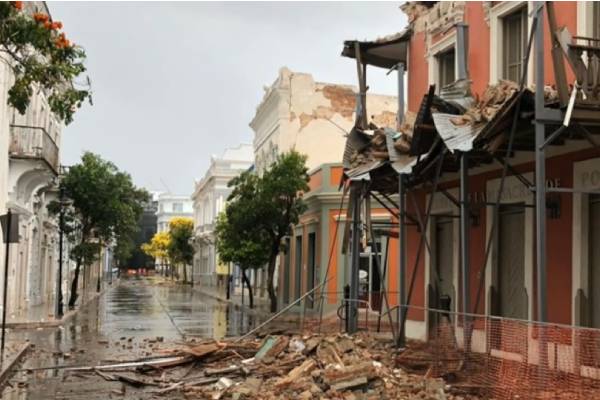 Towns of Guanica and Guayanilla and the city of Ponce were left shattered as a 5.5 magnitude earthquake hit early in the morning on Saturday, May 2nd, 2020 amidst the coronavirus pandemic.
Amidst the coronavirus lockdown, Puerto Rico shows that there are other things to worry about as well. One of them being earthquakes. As the towns of Guanica and Guayanilla and the city of Ponce are still in a state of recovery from Hurricane Maria back in 2017, as well as the 6.4 magnitude quake from January of 2020, another devastating quake makes a hit.
The quake started at around 7:13 a.m. local time and has damaged several buildings. Luckily, no casualties have been found but search for any possible casualties is still underway. The areas mentioned have been victims of a series of earthquakes since late 2019 ranging from anywhere between 3.4 to 4.9 and as such, have made the infrastructure really weak.
According to the US Geological Survey, the earthquake was an aftershock from the previously mentioned 6.4 magnitude quake from January. While some sites suggest that that the quake was of a 5.4 magnitude, the mayor of Ponce, Mayita Meléndez has repeatedly mentioned the earthquake to be of 5.5 magnitudes in her recent tweets.
According to the USGS, the city may face aftershocks for up to 10 years that may be a result of the 6.4 magnitude quake. After the quake on Saturday, the southern region of Puerto Rico was faced with several aftershocks, including a quake of 4.6 magnitudes in the richter scale. 
Following the quake, the US has yet to issue a tsunami warning for the residents of the area. Despite no casualties, roughly 50 families have been forced to relocate from fear of the tremors. According to Governor Wanda Vazquez, there has been no damage to any of the dams on the island, as seen from a visual inspection. A date for a more thorough inspection is yet to be given.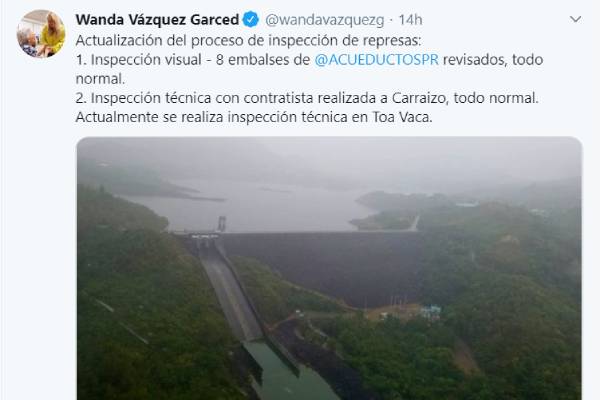 Because of the coronavirus pandemic, Puerto Rico is under a two-month lockdown and Gov. Vazquez has urged the people to follow security precautions and guidelines related to the virus if they are in need to evacuate from their homes. In her tweet, Vazquez stated that if their building structures are compromised, then they should leave with their emergency masks and told them to be attentive to any official information.
Thankfully, no casualties have been reported and rescue teams are still making sure to search the affected areas for any possible casualties. Hopefully, when all is said and done, Puerto Rico will be able to stand back up with minimal losses, especially after the huge loss faced by Hurricane Maria and the 6.4 quakes from January.
Explore more on eCelebrity Spy and get updates on Celebrity News, Wikis, Net Worth, and More.