Singer Bill Withers Has Died From Heart Complications at Age 81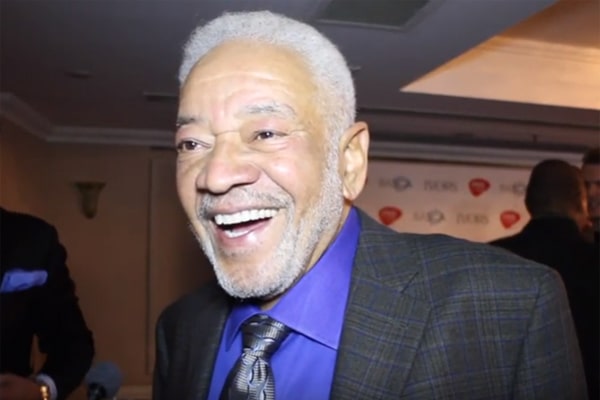 Three times Grammy Award Winner Singer Bill Withers died on Monday, March 30, in Los Angeles due to heart complications.
He was 81. 
Withers' family announced on Friday about his death to the world. According to CNN, the Withers family stated that they are really devastated by his loss. Bill was a devoted husband and father. He was a solitary man who connected the world with his music and poetry. Withers always was honest with people and connected everyone. 
So true as even today Bill Withers' hit 1972 song, 'Lean on Me' has become an inspiration to everyone during coronavirus pandemic. Most of the fans have been noted to sing his song while being quarantined in their homes and apartment.
This video is from residents of South Side, Lamar who decided to lift up their spirits by opening their windows and singing Withers song, Lean on Me.
Born as William Harrison Withers Jr. on July 4, 1938, Bill spent 9 years working in the Navy and quit in 1965 to do a job at an airplane parts factory. His life took another direction when he saw singer Lou Rawls singing at a club.
He bought himself a cheap guitar, taught himself how to play it, wrote songs in his notebook. Bill then recorded his demo. Soon, Bill got a chance to work in his first album, managed by Clarence Avant,  a music executive.
Bill Withers released his first album in 1971, 'Just as I Am' when he was in his 30s. One of the songs from the album, 'Ain't No Sunshine' hit the Billboard Top 10.
After that, there was no looking back. In 1972, Withers 'Lean On Me' song became no.1. There were more hit songs like, Use Me, Lovely Day, Just the Two of Us and a lot more. 
However, Bill Withers stopped performing after he released his album, Watching You Watching Me, in 1985. Bill was not happy and was done with music business.
Bill Withers was definitely a legend and he cannot be forgotten.
Singer-songwriters like Lenny Kravitz have shared their condolences on Twitter.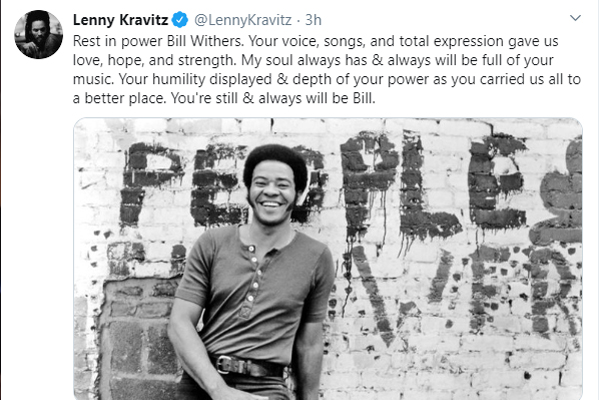 Bill Withers is survived by his wife, Marcia Johnson, son Todd Withers and daughter Kori Withers.
RIP Bill Withers. You will be missed terribly. And your songs are and will connect us forever.
Explore more on eCelebrity Spy and get updates on Celebrity News, Wikis, Net Worth, and More.