Are Ben Affleck and Ana de Armas Dating? The Alleged Pair Continue to Spend Time Together After Romantic Trip Abroad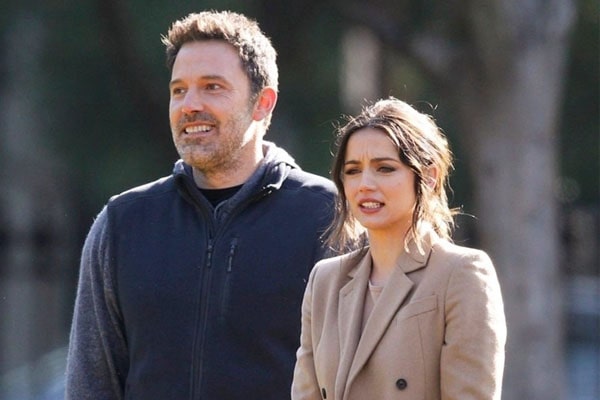 While the world's going through various catastrophes, photos of Ben Affleck and his new ladylove Ana de Armas vacationing together turned out to be a solace to many and also a fresh bout of suffering to some. Some were happy for the couple, whereas others were lamenting over the fact that the stars were no longer single. 
Such is the power of the Hollywood stars that while the world is in a massive crisis, their relationship news might just be a distraction for many people. Ben and Ana's new relationship has already become the talk of the town. And with new photos appearing now and then, the frenzy around the new couple does not look like it will die out soon.
Are They Or Are They Not?
The relationship between The Batman actor and Knives Out star started surfacing when the pair was spotted while out and about in Havana, Cuba, in the first week of March. The two were pictured together walking down the street of Ana's native land by fans and photographers. A few fans managed to get photos with them together. On one picture, the pair was surrounded by a group of people and Ben with his hands around the beautiful de Armas.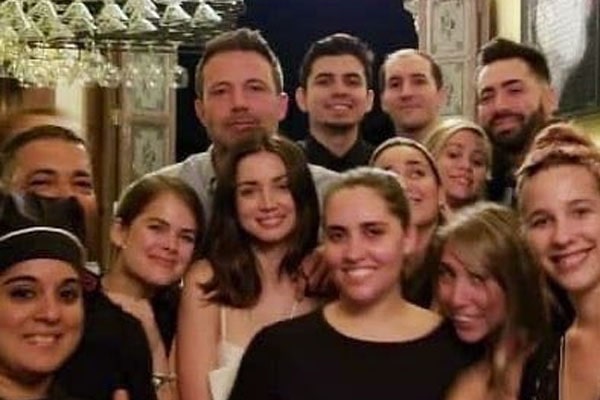 Ana also posted a photo of them together with the chef from the restaurant 'La Corte Del Principe" a few days later. It caused a frenzy among the duo's die-hard fans then. The post is no longer there, but some fan pages have reposted the beautiful picture of them together.
It seems that the couple was hanging out long before their trip to Cuba. In January, a fan spotted them at a bar together in New Orleans, while they were filming Deep Water. According to People, sources claimed that the couple had a great connection right from the start. 
While the fans were questioning whether Affleck and de Armas were together or not, new pictures of the couple emerged during their vacation in Costa Rica, solid. With the latest photos, there was no question about the relationship between them as the pair were seen engaging in PDA.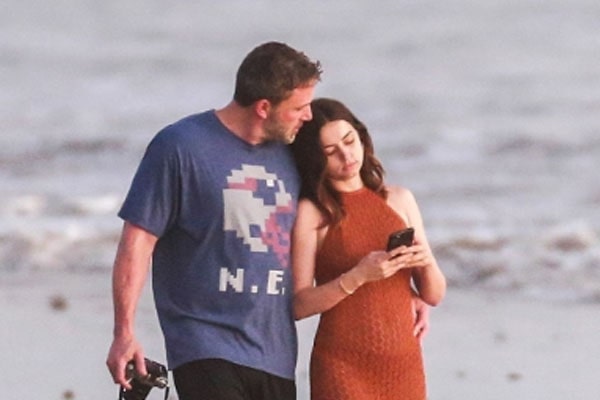 The cute couple was seen blissed out while strolling through the beach, and at one point, Ben even took out his camera to capture his new love's beauty. Weeks after their first picture together, the duo is rumored to be spending a lot of time together in LA, and Ana was seen using her new lover's car to go around town.
With all these pictures and fan stories about meeting the duo together, we can be sure that Ben Affleck and Ana de Armas are Hollywood's next 'It' couple.
Previous Relationships
While their new relationship has generated mass attention, both of the stars have had been in a failed marriage before. Ben Affleck was married to fellow Hollywood star Jennifer Garner for eight years and shared three children with her. They share a close bond now and are seen together along with their kids.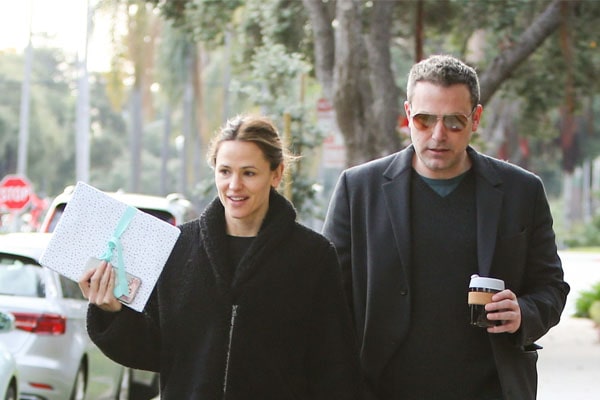 On the other hand, Ana de Armas and Spanish actor, Marc Clotet were married for two years. She was also recently linked to her Knives Out co-star Chris Evans after they were seen having a blast in the press tour for their movie.
Both Affleck and Armas have left their past behind and embarked on a new journey with their relationship. We, as viewers, extend our good wishes to the pair for their new lovelife.
Explore more on eCelebrity Spy and get updates on Celebrity News, Wikis, Net Worth, and More.