Bella Thorne Vs Whoopi Goldberg, Whoopi Shamed Bella For Having Nude Pics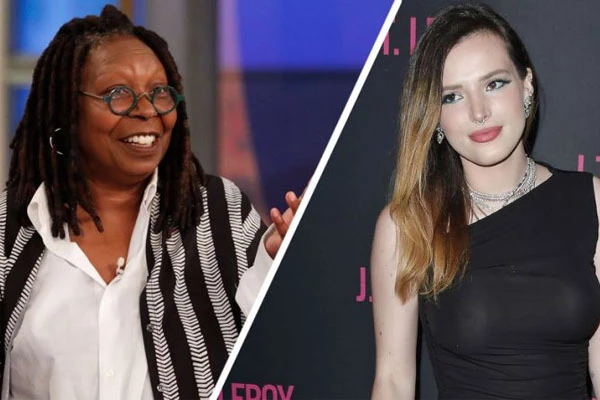 The 21-year-old actress, Bella Thorne was teared up after the actress and comedian, Whoopie Goldberg shamed her for having nude pics on her phone, on the cloud, or anywhere. This feud between actresses has fired up the headline news in the entertainment industry. 
In the show "The View" Whoopie talked about the leaked nude photos of Bella saying the celebs who tend to take nude photos are just welcoming the troubles with hackers. The comedian also marked saying they should know better and be very aware. 
Bella Thorne Fired Up Saying "Shame On You! Whoopie"
With painful tears and feeling, Bella Thorne blamed on Whoopie Goldberg with a statement, "Shame On You! Whoopie". The scandal had already backfired Bella's life and career and the accusations Whoopi made on her did no good thing. She shamed Bella for having nude pics.
But just some days after she stepped up and sorted out her problem, Whoopie added up tons of pain to Bella Thorne. Similarly, Whoopie proclaimed, 
"If you're famous, I don't care how old you are. You don't take nude pictures of yourself. 
Whoopie shattered Bella saying that it's a risk to take photos because it goes into the cloud and it is available for any hacker who is desperate. She also said, "if you don't know that in 2019, that is an issue. I'm sorry. Your age does not—you don't get to do that. You don't get to do it."
Bella Thorne has been going through stress and pain for the past few days. She was recently a victim to an online hacker as he threatened and blackmailed her for nude photos. So, Whoopie's action against Bella has made her life miserable. 
Bella did not shut up but said Whoopie's comment only heats up painful and devastating situations. She also added up saying Whoopie's lack of sympathy leads to suicidal attempts for the young generations who are exposed to these kinds of situation.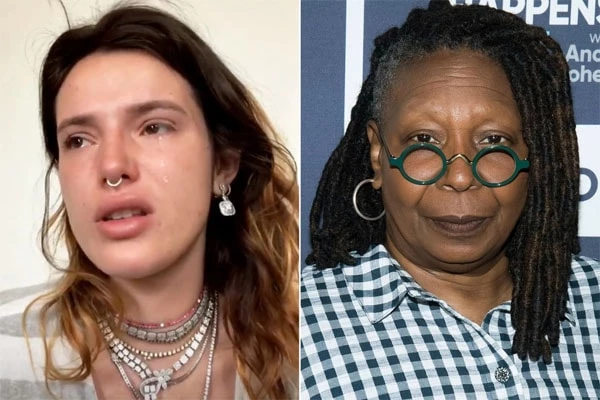 Bella raged up saying that she would never go on "The View" because she does not want to be judged by a bunch of women. She blamed the hosts especially, Whoopie for brainwashing the young people. 
Get More Updates In News, Entertainment, Net Worth, and Wikis In eCelebrity Spy.