Celebrities Who Have Joined Protests Over Killing Of George Floyd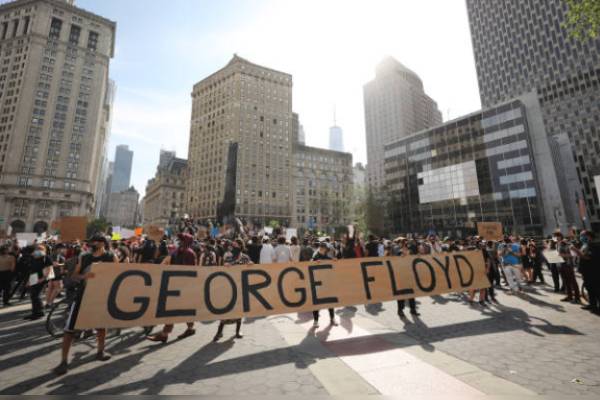 Several celebrities have joined in the active protest over the death of George Floyd including several singers, actors, with even Barack Obama making a tweet regarding the matter.
The demise of George Floyd, who died under pressure from officer Derek Chauvin's knee while being pressed on his neck, has sparked the internet in a frenzy with hundreds taking to protest. Stars like Ariana Grande have been spreading information about the Black Lives Matter petition, while others like RHOA star, Porsha Williams, and singer Tenashe, among many others, took to the streets.
Including these stars, even the ex-president Barack Obama, as well as his wife Michelle Obama, shared on Twitter their views on the matter, stating that they will ensure that proper justice is given to George Floyd and the people involved.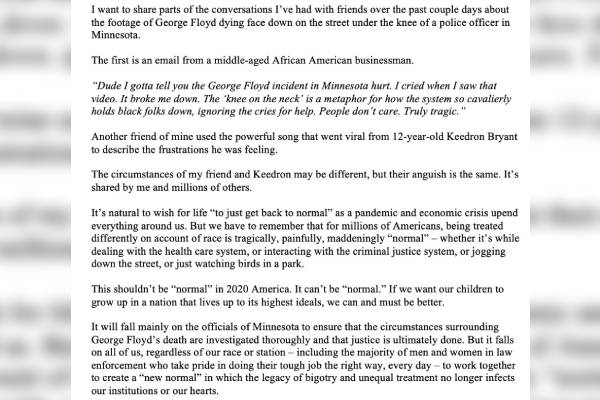 At the same time where the ex-president is trying his best to tell the people to not resort to violence, President Donald Trump has been criticized for promoting it.
In a tweet that is now hidden, Donald Trump stated that the memories of George Floyd are being dishonored and that when the looting starts, the shooting starts. This tweet had agitated thousands of people who also commented on the post to "Bring Obama back."
Aside from the stars mentioned, there are also some other celebrities who have started to protest for George Floyd, including Tyler Perry, Jamie Foxx, Kim Kardashian, and Selena Gomez among many others. This is showing that when wrong is done to one, thousands can band together to make it right if the people support it.
Some of the places where the protests are happening include Minneapolis, Atlanta, and Los Angeles. Including these stars on Twitter, Jimmy Kimmel also took this issue to his YouTube channel where he commented on George Floyd's death as well as Donald Trump's tweet.
At the moment, many protesters are taking to the streets where some still happen to stop people from protesting while spreading rumors.
Other notable stars who have shared their views on George Floyd's death and those who support the "Black Lives Matter" campaign include Taylor Swift, Carli B, Justin Beiber, Dwayne Johnson, and Snoop Dogg among many others. All of these stars have made sure to make their views clear, and some stars like Billie Eilish made it even more clear stating in her Twitter post that all lives matter.
Get More Updates In News, Entertainment, Net Worth, and Wikis In eCelebrity Spy.