Conor McGregor Tweets Of Support As Khabib Nurmagomedov's Father Is Reportedly In Coma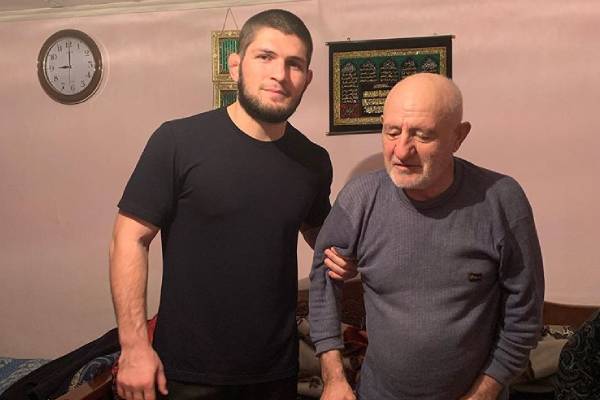 Conor McGregor leaves aside his feud with Khabib Nurmagomedov as he wishes for the quick recovery of Khabib's father.
The reigning UFC Lightweight Champion, Khabib Nurmagomedov's father, Abdulmanap Nurmagomedov is in a military hospital in Moscow after receiving poor treatment in Dagestan. Khabib's long time rival, Conor McGregor left aside his feud with the champion as he wished for the better health of Khabib's father.
Initially, Abdulmanap was suspected with pneumonia in April and hospitalized in Dagestan, as confirmed by his nephew, Umar Nurmagomedov. At the time, reports for a coronavirus test came back negative. Later, reported being in good condition, Abdulmanap's health took a turn for the worse and was moved to a military hospital in Moscow via a special flight.
Now in a critical condition, even Khabib's rivals have left their mutual feud aside and several people including Conor McGregor and Dana White have wished for the safe recovery of Khabib's closest friend and father.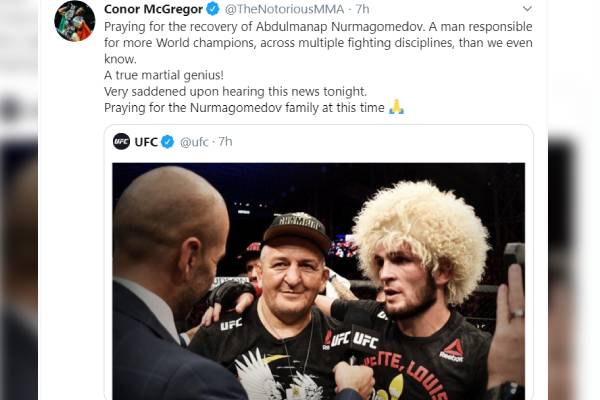 Khabib Nurmagomedov's father, Abdulmanap is a martial artist who is the trainer of his son, helping him become a champion. Many UFC champions have at least heard of his name and have immense respect for him. As such, when news of him being hospitalized turned up, many could not help but feel saddened.
In the beginning, the illness was just thought to be the result of walking in the freezing conditions of the mountains of Makhachkala for two days. After not receiving the proper medical care, not only did Abdulmanap's condition got worse, but some complications left the life of the 57-year-old in a serious condition.
It is no secret that Khabib and his father are very close, and this problem seems to have left the champion worried above all else and is really thankful to everyone who has wished for his father's good health.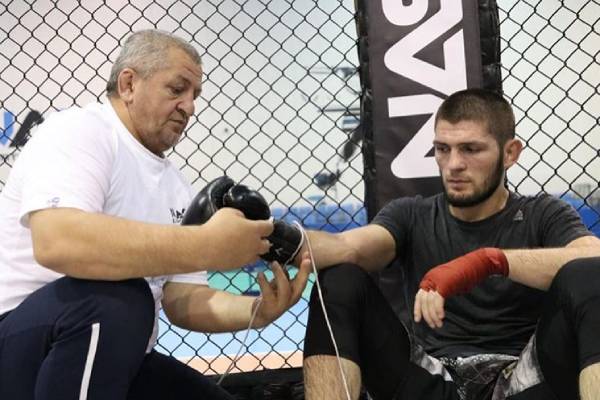 At the moment, several UFC stars have shown their support and wished for Khabib's father to get well soon. While nothing can be said for certain as of yet, the prayers from everyone will surely be enough, and Abdulmanap will get back on his feet very soon. Nonetheless, fans hope that the time comes quickly without any more complications. The one who instilled the values of pride, honor, and respect in his son will surely live through it all, without any more problems.
Get More Updates In News, Entertainment, Net Worth, and Wikis In eCelebrity Spy.