Ex-WWE Star Shad Gaspard's Body Found On Venice Beach, Sacrificed His Life To Save His Son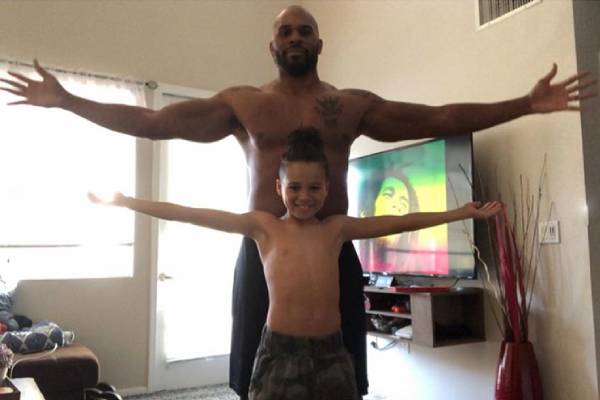 Ex-WWE star, Shad Gaspard's body found on Venice beach three days after getting lost in the sea from an impact zone.
After being lost in the sea since Sunday, ex-WWE star, Shad Gaspard's body was finally found at Venice Beach. The star had gone out with his family to the beach and headed out with his son in the waters. An impact zone caused Shad and his son, along with many others to be swept away and while Shad Gaspard's son, Aryeh Gaspard was safely rescued, Shad himself was nowhere to be seen after a wave crashed on his head and pulled him underwater.
Immediately, a search team had been set up and even with sonar detection, Shad's body was nowhere to be found and the search was suspended on Tuesday after two days of searching. Then, when all seemed lost, an early morning call on Wednesday from Venice Beach stated that a body was seen and from the description of the wrestler, the body was identified to be of Shad's.
After the body was discovered and identified, Shad Gaspard's wife, Siliana Gaspard along with his other friends and family were called.
When Shad was still a great WWE star, he was very respected by his peers and wrestlers as a good sport and a family man. For the wrestler, family meant everything, and before being swept away by the waves, his last words were addressed to a lifeguard telling him, "Save my son."
Where most people, in a time of crisis, value their own life over anything else, a parent becomes an exception to this rule, and Shad, in his last moments, proved that aside from being a great wrestler, he was an amazing father.
When news of Shad's body being found was released, some of Shad's closest friends and peers, including actor and wrestler Dwayne Johnson, shared a message of the news on their social media, expressing their grief.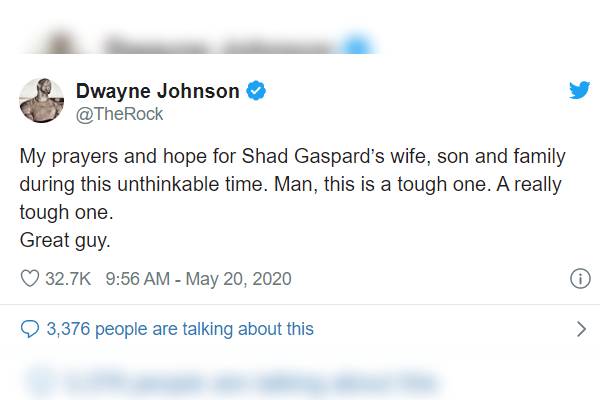 Throughout his life, Shad was someone who was loved by everyone he got involved with and had thousands of people as his fans who respected him. The loss of Shad Gaspard is one that has left fans with a heavy heart and rolling tears, and it is a great loss of talent.
May the soul of a great star and an even greater father rest in peace.
Get More Updates In News, Entertainment, Net Worth, and Wikis In eCelebrity Spy.