French Montana And Young Thug Exchanging Heated Words Over Social Media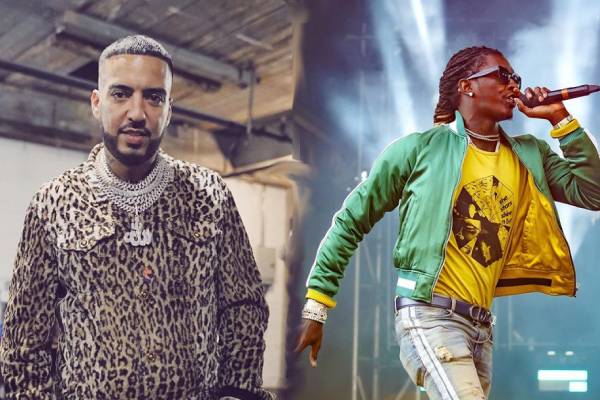 In an interview with Speedy Morman of Complex News, Rapper French Montana states "I have more hits than Kendrick Lamar." Rapper Young Thug called out French for this statement and has incited a strong debate over it in social media.
Over a Skype interview involving Complex News' Speedy Morman and well-known rapper, French Montana, made a statement that has sparked flames for a heated debate. The interview was released by Complex News' YouTube Channel on April 19th, 2020, and in the roughly 30-minute interview involved a statement that questioned which rapper was better.
In the interview, Speedy asked "French, do you that there is someone better to face off than Tory Lanez and if so, who would that person be?" The reply to which started off with, "I mean, honestly, I could go against anybody."  But in the same reply also involved a statement for which a heated argument has been seen over social media. The statement was: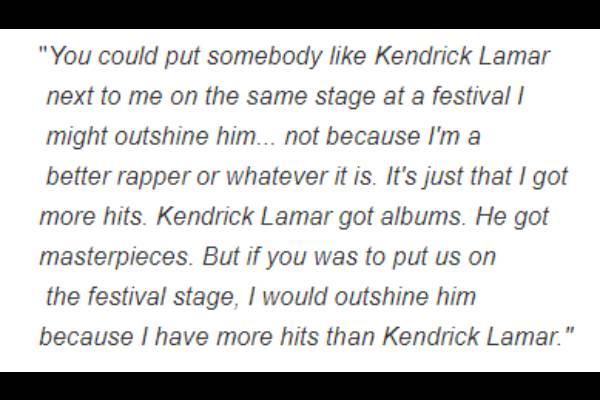 The entire interview is available on Complex News' YouTube Channel.
After the interview, rapper Young Thug called out French for this statement along with many fans questioning him on Twitter. French later made a statement on April 22nd in which he wrote: "IT AINT MY FAULT I BELIEVE IN MYSELF." Later the same day, French took to Instagram where he listed a number of his songs with a caption that may have hinted for a rap battle with Kendrick Lamar.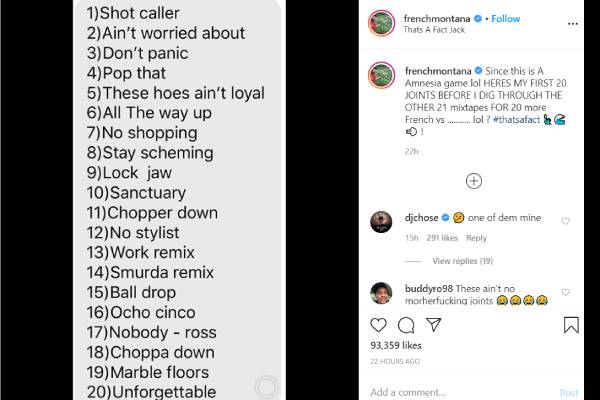 Later rapper Young Thug also used Instagram to address French's claim stating "Stupid a** ni**a said he got more hits than Kendrick Lamar." After a few more public posts between the two, Young Thug says, "You do not have nowhere near more hits than Kendrick Lamar, whatsoever."  He also adds that French probably won't ever have more hits than Lamar.                                                               
The argument has since become so heated that it seems to have forced the fans over social media to choosing sides. And from the looks of it, Thug seems to have more people on his side. Looking at the situation, it doesn't seem like this heated argument cum debate will be ending anytime soon, and if both Kendrick Lamar and French Montana choose to have a battle on Instagram Live, the answer of who is better will be decided. But it may still take some time before that actually happens.
Explore more on eCelebrity Spy and get updates on Celebrity News, Wikis, Net Worth, and More.