GOT Star Kristian Nairn aka Hodor Rocked A Friday Night Gig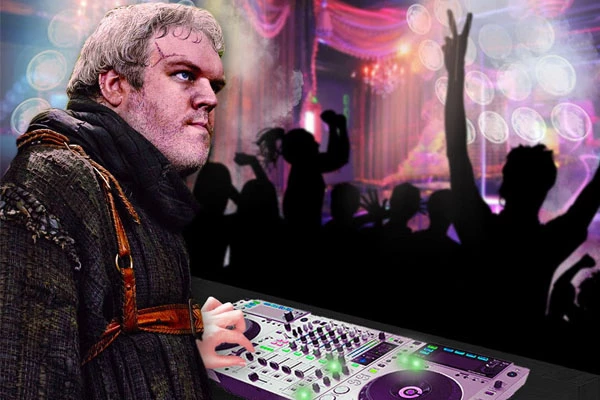 The biggest DJ in all of Westeros took his talents to Las Vegas. Kristian Nairn fired up Larry Flynt's Hustler Club with his music mashups. Bran Stark's sidekick, Hodor was the king of the night and had banged up the club's floor.
Luckily, none of the flesh-eating white walkers were around this time. As Hodor holds the door, he held pretty amazingly during the gig that everyone was quite impressed with Kristian's creativeness. 
The Man Of Few Words Let The Music Do The Talk
Kristian Nairn is not only a great actor but also a fabulous DJ. He came through his DJing gig on Friday night at Larry Flynt's Hustler Club. He was the star-guest who was a fantastic DJ. It was a rooftop performance by the man with few words.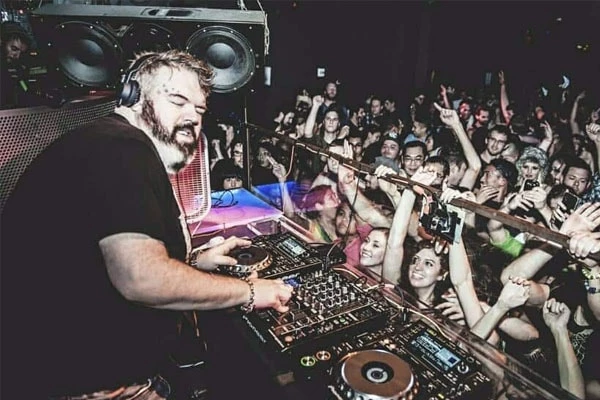 Despite his fewer talks and less chatty mood, the music itself did all the talking from Hodor's part. The Giant dude did his thing so well mixing in a bunch of EDM hits and on a turntable, the crowd loved his music mashups. Kristian did not disappoint the people at all. 
The vibe inside the club was like "Someone hold the door... sounds like a great party!" Lots of celebrities showed up at the party too.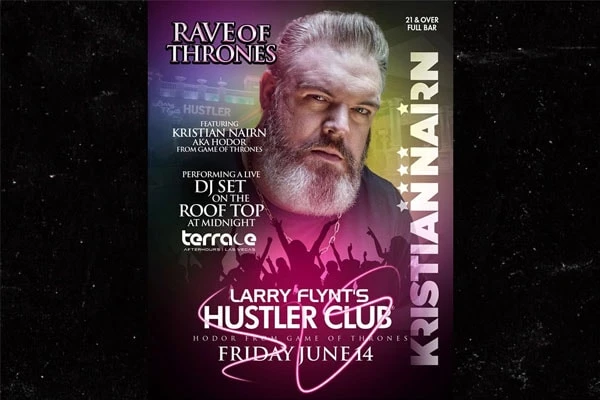 But was there number of times when Kristian said "Hodor" during his DJ set? Hodor DJing at Winterfell would be surely an interesting scene to watch. 
Strip Club Had A Huge 'GOT' Themed Party
Since Hodor was about to DJ at the party, it was a 'GOT' themed rave to kick off the club party. It seemed like the folks showed out themselves in full 'GOT' attire. 
It turns out that the club owners were massive fans of the entire 'GOT' franchise and Hodor. So, all those 'GOT' themed party and its outfits make sense. Similarly, there was also the might Iron Throne to give the feels of "the ruler of seven kingdoms".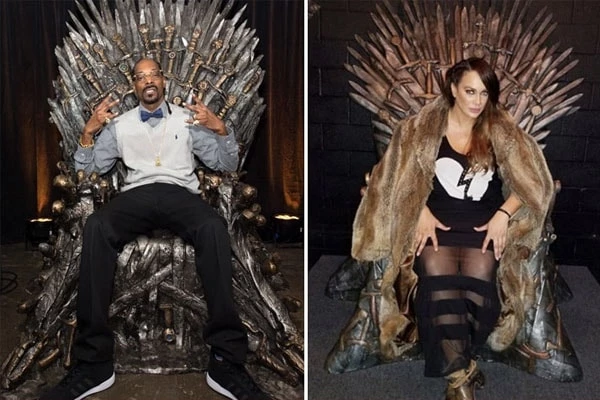 Hence, Kristian Nairn aka Hodor blasted up the Friday night gig with his huge DJ performance. Perhaps he is very thankful that he got to be part of such an awesome party.  
Get More Updates In News, Entertainment, Net Worth, and Wikis In eCelebrity Spy.