Larry Tesler, The Genius Behind Cut, Copy and Paste Dies At 74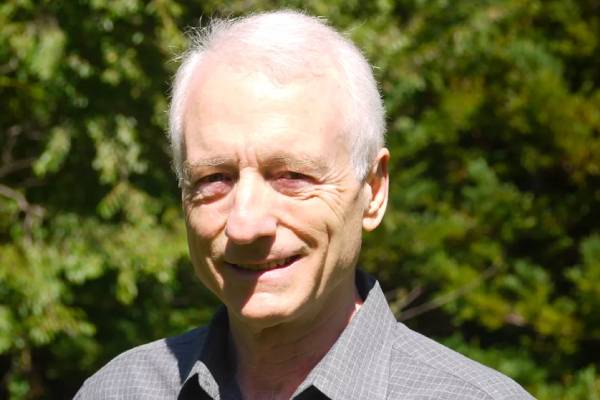 Creative in his own unique way, Larry Tesler was undoubtedly one of the most pivotal computer scientists ever. True, his name might not have been driven through you as much as other revolutionaries like Bill Gates or Steve Jobs, but we can assure you that you've used something he has created. He is most prominent for introducing the concept of cut, copy and paste in computers, which, if you think about it, is quite revolutionary. So if you happen to enjoy a snippet of an interesting article you read and wanna send it to your best friend, there's no person better deserving of a Thank You than the legendary computer icon, Larry Tesler.
Larry Tesler was born on April 24, 1945, in The Bronx, New York, and grew up there. He graduated from the Bronx High School of Science and went on to study computer science at Standford University. The late UI interface genius taught topics such as IBM Monopoly and Procrastination. In the early 1970s, Larry Tesler divorced from his marriage with his college girlfriend of a few years and moved to Oregon with his daughter. He worked extensively with Xerox PARC and Apple.
Larry Tesler: An Inspiring Inventor
Although the computer scientist Larry Tesler isn't around us anymore after his demise on February 16, 2020, his work is bound to eternally live on and used ever-growingly more. He started working in Silicon Valley in the early '60s, at a time before the technological surge had taken place and computers were still inaccessible to a huge chunk of people. And It's been an absolute joy to witness the evolution of the computer industry from the '70s and onwards because of legends like Larry Tesler.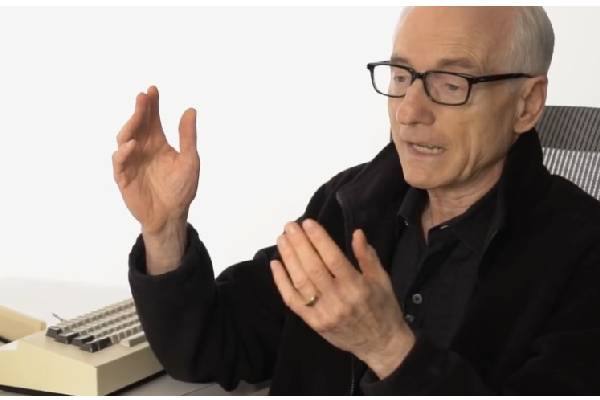 It might not seem like a deal-breaker, but inventing the technical copy-pasting idea decades ago is thought-provokingly insane. How much imagination, creativity, and technical skills would an individual require to pull something like that off?
He initially started off with the determination to prove that the computer mouse was a bad idea, but it kind of backfired, and people loved it. But being a genuine researcher and a focused contributor, Tesler accepted the results and set out to make, what we today call a Mouse. Additionally, he simplified the user interface-hence bringing us the click-and-drag movement to select texts and images, along with the cut, copy, and paste functionality called Gypsy. 
PARC and Apple 
The command he created was incorporated first in Apple's software on the Lisa computer and the original Macintosh. And yes, he also worked extensively for Apple after Tesler took Steve Jobs to visit his then-workplace, PARC facility, a visit that exposed Steve to the incredible GUI inspiring Machintosh. 
After coming up with that groundbreaking Copy Paste interface that would act as cornerstones for entire operating systems later, he went on to work for Apple from 1980 until 1997, rising from an employee to being the chief scientist. We don't exactly know to what degree Larry Tesler's net worth was racking up from the earnings he received, but it's Apple. Surely a guaranteed hefty paycheck.
Money aside, the amazing inventor also worked on several products, including QuickTime, Newton Tablet, and is also credited with convincing Apple to invest in Advanced RISC Machines(ARM). Since iOS runs on ARM-based processors, today's iPhones still benefit from this.
Modeless Computing 
Another interesting fact about Tesler is that he was unusually passionate about modeless computing, which means a type of computing where users don't have to switch periodically between different input stages. Even his car(Dodge Valiant) had a number plate engraved with a custom-made license plate, reading, NO MODES. Not to mention, his website's name is nomodes.com, and his Twitter handle was @nomodes.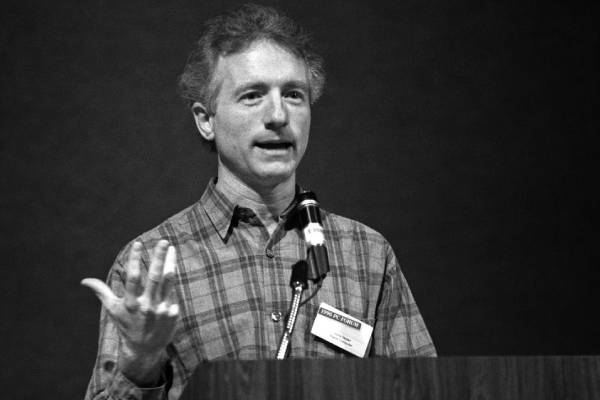 Talking about his personal life, not much is known about Larry Tesler's wife and daughter, and even the names are under the wraps. Tesler's death must have been hard on them, but they must certainly be proud of whatever he has achieved.
Now, even though we've covered quite a lot, it's just the tip of the iceberg when it comes to the incredible contribution he made to computing and how he paved the path for various ways in which we use computing devices.
The technologists with one of the most logical minds ever, Larry Tesler, has really made it possible for us to pull an all-nighter before the submission deadline and finish the project that we couldn't even attend to, due to all the procrastination. Let's take a moment to express our gratitude to a great mind that passed away.
Keep Up With eCelebritySpy, For More Updates On News, Net Worth, Wikis, and Articles.