New York Rapper Kiing Shooter Dead, Because Of Covid-19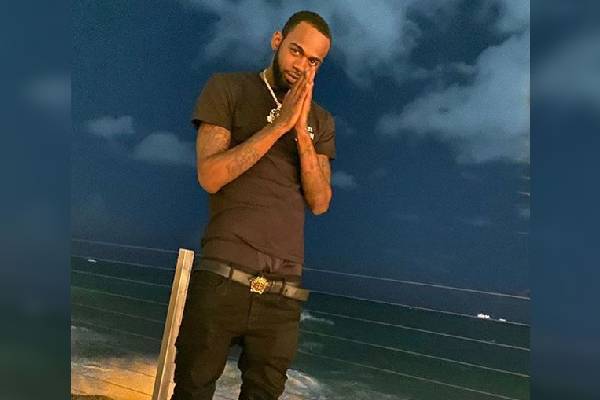 Rapper Kiing Shooter has died because of liver problems made worse because of COVID-19. The rapper was reportedly admitted to a hospital because of some liver problems that he got which were a result of his drinking habits.
On Tuesday, May 5th, rapper Nas took to Instagram as he announced the death of one of his dear friends, rapper Kiing Shooter. Around the end of April 2020, fans learned that Kiing had been hospitalized because of some liver problems he contracted because of his drinking habits. His friends, family, and fans were all worried about him.
Speculations were made that the rapper contracted COVID-19 while he was in the hospital and the fact that he was suffering liver problems only made it worse and may have caused complications, however, official reports for the death are yet to be released.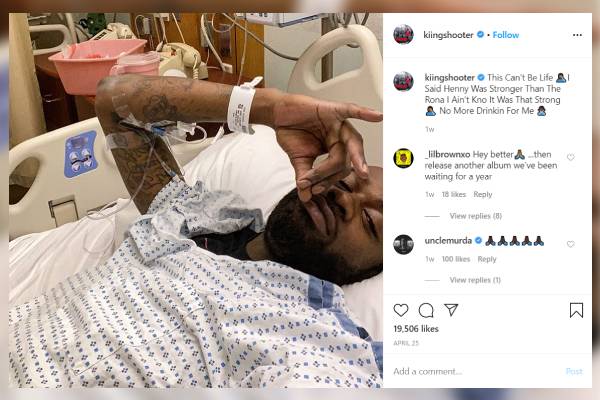 With hundreds of thousands of views on YouTube, Kiing was an amazing artist who began earning quite a bit of respect from the big shots. In fact, some time back, he had even signed to Nas and Jungle's Street Dream Records. Kiing and Nas were both childhood friends and used to play basketball together. Kiing even dated Nas' older sister at one point and it was clear that the loss hit him hard as well.
After the death was announced, it also seemed that the fans of the 24-year-old rapper were devastated. In fact, many fans at Queensbridge park gathered together and had an impromptu vigil for Kiing. According to a spokesperson for the NYPD, the department received a call at around 2 p.m. on Tuesday, May 5th, for a crowd of roughly 50 people. Well, according to Penn Live, three arrests were made related to social distancing orders in NY.
Fans of Kiing Shooter, as well as his friends and family, are devastated by the loss of such a great rapper. Many well-known stars took to their own Instagram where they posted a picture and gave their condolences to Kiing Shooter's family. 
Shooter, who was still relatively new, had managed to get quite a bit of fan from his career and had even been a part of several projects with well-known artists including Dave East. One of their singles titled, 'Traumatized' had even managed to score No.42 on 2018's Billboard 200. All of his achievements will be remembered by fans for a long time and the rapper will be in the hearts of his many fans.
RIP Kiing Shooter.
Explore more on eCelebrity Spy and get updates on Celebrity News, Wikis, Net Worth, and More.