Rapper 2 Chainz Had A Grand Birthday Party. Which Celebrities Were There?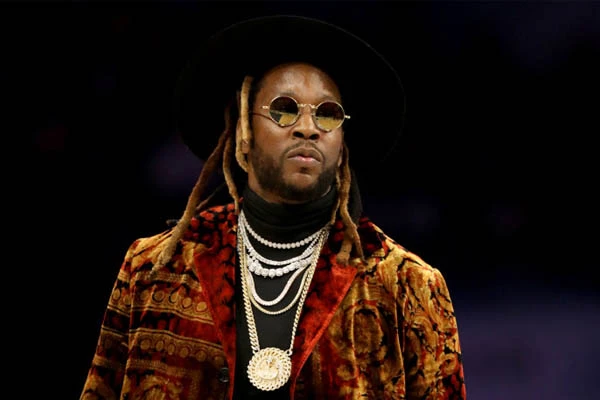 What's more terrifying than to have one of your most anticipated and momentous days take place on one of the most ominous days of the year. Well, that doesn't seem like a question 2 Chainz should think about when he schedules his special day.
The Georgian born rapper 2Chainz threw his birthday party on Friday the 13th in Rihanna's Diamond Ball where a number of pumped-up celebrities made their appearances and congratulated Epps with warm hugs and presents. DJ Khaled turned up, along with Jermaine Dupri, Jeezy, Remy Ma, T.I. and Tiny, Cardi B, Rihanna, Pharrell Williams, Diddy and many others. Most of the arrivers seemed to stop and pose with 2Chainz for a picture or two,
And of course, Diddy stole the spotlight when he handed over his present to 2Chainz, an uncommonly rare White Grape Ciroc, which hasn't even hit the markets yet. The stunned, 2Chainz had his jaws dropped on the camera after being the first acquirer of the Vodka.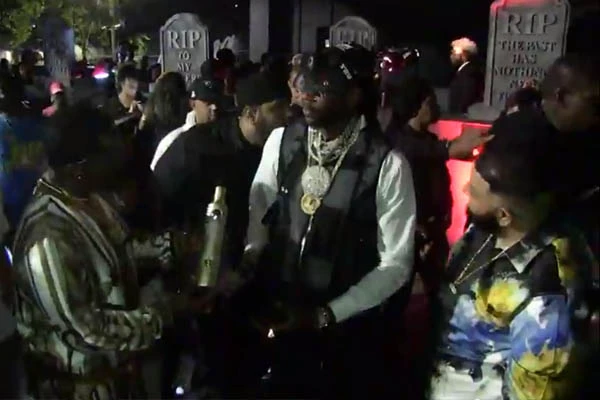 Talk about always looking at the brighter side of things, 2Chainz had his celebration venue decked out in an all-out Friday the 13th Theme which honored both the movie and the fact that it actually was Friday The 13th in real life. 
The party was decorated in a haunting but impressive way to match the date, giving 2 Chainz's special occasion a creepy vibe all over. For Instance, there were tombstones that stood out among other props which also read "RIP To My Haters," and "RIP To Her Weave" engraved on them.
Besides, a haunted chariot and more graveyard props, people masked in Jason Voorhees mask, could also be clearly seen on the venue. To top it all off, there was a full-moon out which made things even spookier. However, none of this actually repelled or discomforted the celebrities and ironically the party seemed lively and fun. 
2Chainz tweeted out a picture on his birthday captioned:
Dear Heavenly Father , I'm so grateful to be alive to celebrate another BIRTHDAY , thank you for my family, friends and fans , And tell these folks they can't be callin me no unk ,, I'm looking like it .Amen 
The successful and wealthy rapper,  2Chainz sure had a great time with an impressively themed birthday and appearance of some of the biggest names in the music industry. 
Explore more on eCelebrity Spy and get updates on Celebrity News, Wikis, Net Worth, and More.