Alicia Malone Bio - Film Journalist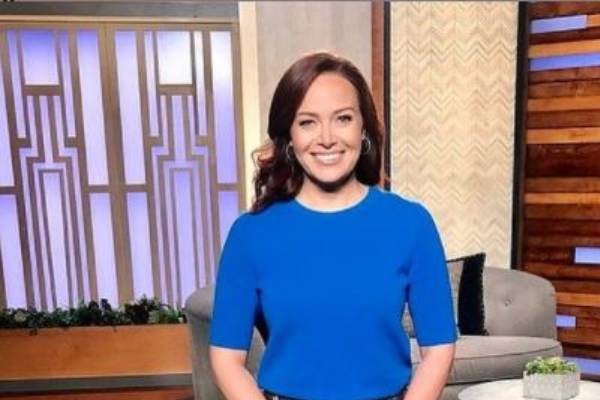 Quick Wikis
Fact
Value
Birth Name
Alicia Maree Malone
Birth Day
09/04/1981
Birth place
Canberra, Australia
Zodiac Sign
Virgo
Nationality
American
Profession
Film Reporter, TV Host, and Writer
Personal Website
aliciamalone.com
Eye color
Grey
Hair Color
Red
Known for her excellent knowledge of films and exciting reviews, Alicia Malone is an overall film-geek. She has been interested in movies for as long as she remembers and her intellect about them is exemplary. She had a film club when in school and encouraged others regularly to join her. 
Ultimately, Alicia's interest became her passion, and she has been contributing to it for decades. Fans love her movie recommendations and in-depth analysis, along with her classy personality. She is detail-oriented and can persuade anyone to appreciate her dedication to that. Alicia dreamed of living in the movie capital Los Angeles and eventually, her dream became her reality. So, let's go through this article to see how she pulled off this feat.
Early Life And Family
Born on September 4th, 1981, in Canberra, Australia, Alicia was always a youthful character. However, Alicia's parents' identity is still not revealed. They must have very supportive of her to let her chase the dreams. Some sites do claim her movie enthusiasm comes from her parents. She was so deeply interested in movies and horse riding that she used to persuade everyone in her clubs. She used to make use of the seven days for seven dollars deal to make her way through a local video store with her never-ending watchlist of classic and foreign films.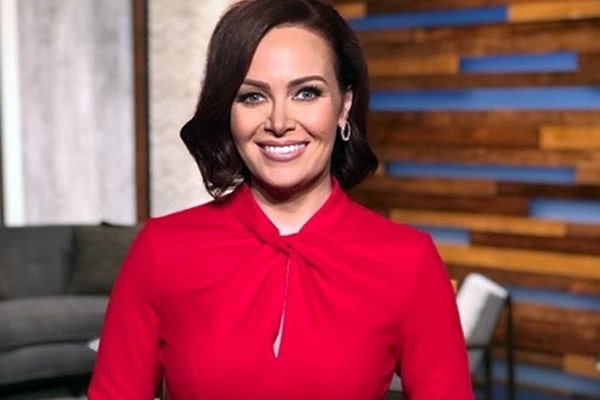 After high school, Alicia moved to Sydney in pursuit of a job. She took a crucial decision during that time by choosing films and movies over a university degree. She got a job at a video store, where she took her job a little too seriously and annoyed customers by suggesting alternative films to the ones they had chosen.  
At age 18, Alicia worked for the national television station Channel Seven as a teleprompter operator for the Sydney Olympics' Australian broadcast. After more than six years of working on TV, she worked at Movie Network to finally put her movie expertise at work. 
Alicia Malone Net Worth And Career
As mentioned earlier, Alicia skipped college in pursuit of her dreams. In 2007, after working undercover for a long time, she launched her show-'Trailer Park', where she served as the host, writer, and producer. She gained popularity shortly afterward because of her work in her show and as a film critic for 'FilmInk' magazine, 'Triple M' radio, and 'The Morning Show.' In 2010, she jumped even higher and moved to the capital of movies, Los Angeles.
Since then, Alicia has been featured in numerous shows such as' Today show,' 'MSNBC,' 'Academy Awards Red Carpet Pre-show,' 'The Movies' docu-series, and many more as a  movie-geek. She has also launched several shows like 'Indie Movie Guide.' Alicia was hired as the host in the 'FilmStruck,' which is the streaming service for Turner Classic Movies and Criterion. Alicia has also written a couple of books, 'The Female Gaze' and 'Backwards & In Heels,' which are available for purchase on Amazon.
Alicia's most significant milestone came when she was selected as the host on Turner Classic Movies in 2018, joining the likes of Tiffany Vazquez and Ben Mankiewicz. TCM is considered one of the best classic film introduction network. Alicia has interviewed several superstars throughout her career, including Tom Cruise, Jake Gyllenhaal, Ryan Reynolds, and Ryan Gosling. Her passion encourages the audience to watch classic films, foreign cinema, and arthouse movies to conserve film history. 
According to Glassdoor, film journalists make an average of $44,477 annually, and Alicia is one of the primes in the field, so she must have a high paycheck. Even though we don't have the exact estimation of Alicia Malone's net worth, she must have made quite a lot from her exhilarating career. However, some sources claim her net worth to be around a million mark or even more than that.
Alicia's Tattoos and LifeStyle
The gorgeous Alicia has about eight visible tattoos, one inscribed as 'Explore' on her right foot, a butterfly on her back shoulder, a heart one on her lower part of the right hand, and 'Discover' on her right shoulder. Her other tattoos on her left leg, the right hand, and left shoulder haven't been revealed properly. Her tattoos of 'Explore' and 'Discover' must signify her love of exploring movies, while her other tattoos' reason has not been revealed yet. However, it must symbolize something over the lines of her passion.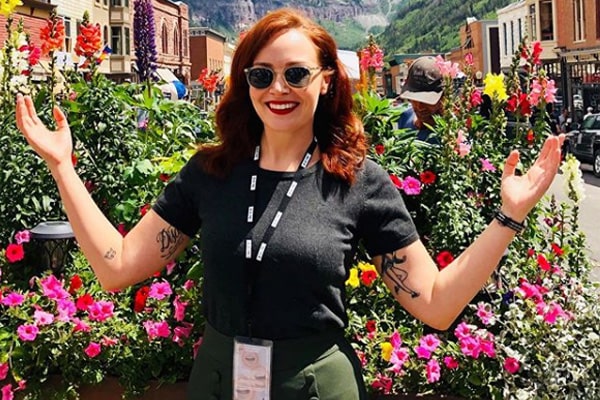 Through her Instagram account, we can see that Alicia likes to travel around with her passionate work. She is regularly posting about her work and passion other than her personal life. She seems to love the privacy and keep a low profile on social media. 
Alicia Malone's Husband
As mentioned above, Alicia likes to keep a low profile in social media accounts. And due to that, there is no information regarding Alicia Malone's husband or whether she has a boyfriend. But from speculations and her posts, it is more than likely that she is still single. Unless she does not want to reveal it to the public. However, Alicia has been associated with Jake Gyllenhaal due to her flirting in interviews with him. But, many believe it was just professional flirting rather than natural.
Facts and Trivia
Alicia has traveled worldwide for festivals such as BAFTAs, the Academy Awards, the Cannes Film Festival, Toronto Film Festival, Sundance Film Festival, etc.
She is a member of the Hollywood Critics Association.
Alicia gave a TEDx talk about gender inequality in the film industry in 2015. She was invited again in 2017.
Get More Updates In News, Entertainment, Net Worth, and Wikis In eCelebrity Spy.