Caley Chase Bio - Chevy Chase's Daughter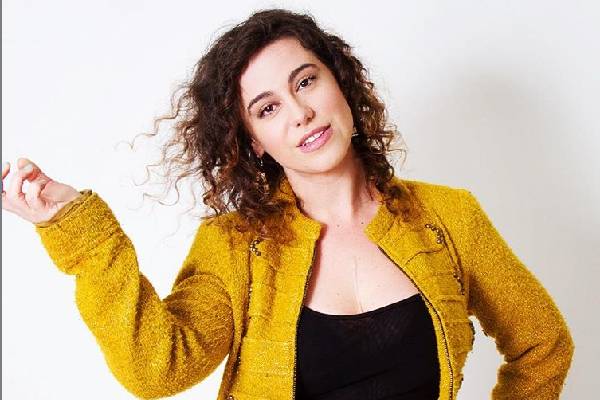 Quick Wikis
Fact
Value
Birth Name
Caley Leigh Chase
Birth Day
01/19/1985
Birth place
Los Angeles, US
Zodiac Sign
Capricorn
Nationality
American
Profession
Director, Actress
Parents
Chevy Chase and Jayni Chase
Sibling
Cydney Cathalene Chase, Emily Evelyn Chase
College/University
Brandeis University
Personal Website
https://www.caleychase.com/
Eye color
Brown
Hair Color
Brown
Chevy Chase's daughter, Caley Chase, is a wonderful actress with many years of experience in theatre as well as in movies and in a few TV series. Despite still being quite new, Caley has managed to blend right into the big screen and has already gained a lot of fans. Now quite popular, there is a lot to know about her.
While Chevy Chase's kid is gaining quite a bit of popularity as a wonderful actress, there is still quite a lot unknown about her or just not talked about enough. Thus, to share some light about her here is all you need to know about the actress, Caley Leigh Chase.
Early Life And Family
At the age of 10, Caley moved from LA to New York with her family. Growing up, Caley loved traveling a lot and had developed an interest in stories from a young age. Caley spent her time with her wonderful parents Chevy and Jayni Chase along with her siblings Cydney Cathalene Chase and Emily Evelyn Chase. Caley also has a half brother called Bryan Perkins. Caley and her siblings had a wonderful time growing up and still make sure to make time for each other to this day.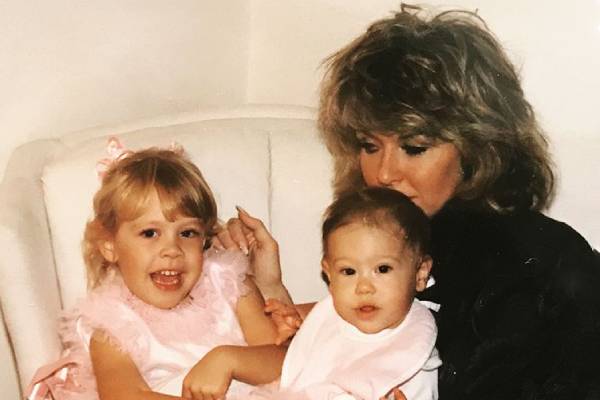 It seems that despite the time moving on, all that happened was making the bond between siblings even stronger and the family seems to be thankful for that. Seeing how Caley and her father are already actors, maybe one day we might see the entire family on the big screen together and fans hope that this dream comes true really soon.
Starting As An Actress
Caley was always interested in stories as a young girl and seeing how she has matured into a great actress, we can expect her to have transformed this interest into her passion and career. According to her IMDb page, Caley has been a part of several shorts since the early 2000s before getting a role in the 2011 movie Gingerdead Man 3. Since then, Caley has been a part of some well-known works like:
Before I Sleep
You'll Be Fine
A Christmas in Vermont
Going Viral
Caley is also set to make an appearance in Eyeteeth which is currently in its post-production stage and yet to announce its release date. But fans are already quite hyped about it and from the looks of it, the release will see a great many fans heading to the cinemas.
Caley Chase Net Worth And Earnings
Caley Chase has become quite popular in recent years, and with her being the daughter of a great actor, paired with her skills, who can blame her? As such, Caley has amassed a great deal of fortune from her career. In fact, some sites even claim Caley Chase's net worth to be at least a few million.
Jayni Chase Bio - Chevy Chase's Wife
As for her father, Chevy Chase's net worth has been estimated at a grand of $50 million. As such, we might see her wealth rise very soon and in some time, even have an exact figure as to how much Caley Chase is worth.
Personal Life
According to Caley Chase's personal website, she seems to currently be living in Boston. Caley seems to be working at the Huntington Theatre Company as the Artistic Director, assisting Artistic Director Peter DuBois and working in various local casting, literary, and producing works. Caley has directed and produced several plays in many stage company's and seems to be enjoying her job while at the same time being a very outdoorsy person.
All in all, Caley seems to be enjoying herself and spending time with her friends and family. While that is all that can be said as of yet, fans hope that more info about their favorite star's personal life is revealed soon.
Trivia
She has 1937 followers on her Instagram as of now.
Has got cats and dogs as her family pets.
Loves traveling and spending time with friends and family.
Stay Up To Date With eCelebritySpy To Get Recent Updates On Celebrity Net Worth, News, Wikis, And Entertainment.