Dee Watkins Bio - Rapper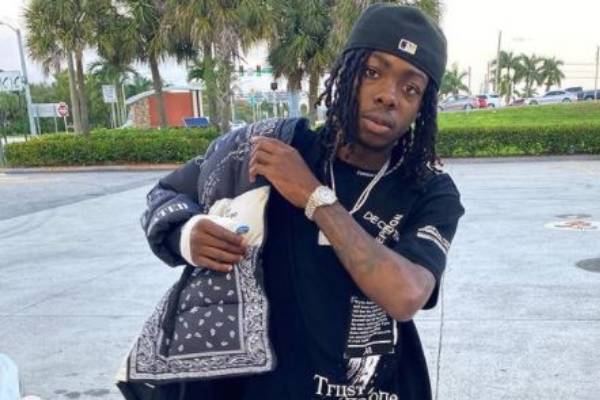 Quick Wikis
Fact
Value
Birth Name
Detrone Leon Watkins
Birth Day
08/07/1998
Birth place
Jacksonville, Florida, US
Zodiac Sign
Leo
Nationality
American
Profession
Rapper
Eye color
Dark Brown
Hair Color
Black
Dee Watkins is a rapper hailing from Florida who has quickly managed to get tons of fans thanks to his music. His songs are different from conventional raps in the sense that it is not too fast-paced, and you want to continue listening to it. Among his thousands of fans, there is a considerable number of them who want to learn about him as well; sadly, there isn't a lot to learn about him.
But we have gathered information from across the web and compiled it into this article. So make sure to stick till the end, and who knows, maybe you'll learn something new.
Childhood And Early Life
Born in Jacksonville on August 7th of 1998, Dee Watkins was known as Detrone Leone Watkins in his hometown of Florida. Information on Dee Watkins' family is something not known to the public, but what we do know is that ever since he was a kid, Watkins was very athletic and played tons of sports, and starting from the age of 10 also became quite interested in music. While in high school, he was also a part of the football team and was among the best players. It was also during this time that he started uploading tracks.
Dee Watkins first uploaded a track in 2014, and since then, some of his tracks have been played over 500K times. Soon after, he adopted the name, Dee Watkins and the number of his fans has been increasing every day since.
What Is Dee Watkins' Net Worth? Learn More About His Career
As stated, Dee Watkins first uploaded a track in 2014 while he was still 15-16. For some time, he did not receive a lot of attention, but slowly, as he started uploading more tracks, he started getting quite famous. Some songs have gotten so popular that they have received over 500K plays. On November 4th, 2018, Dee, along with his associates BBG, dropped No Case, which was their first official song. The song was also covered by Elevator on the following week.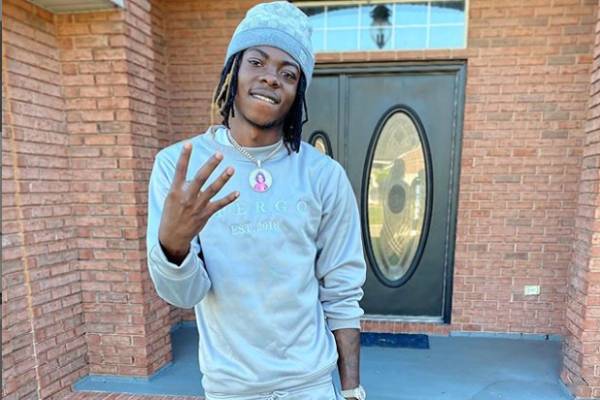 Following the success of No Case, Dee continued to drop more music. In 2019 he released Act Up, and with over 5 million views on YouTube and tons of reposts on music platforms, became a hit. What helped him get recognized, however, was when he released his single Bad Ass Jit in April of 2019. Since then, the rapper has been working hard on music and is getting more fans by the day.
While his career has managed to take off and has earned quite a bit of money, which he also likes to flaunt on Instagram, his wealth is yet to reach an amount for a net worth needed to be calculated. In the future, however, as Dee Watkins' fortune increases, his net worth will also be released, and some have suggested it to be no less than $350,000. But we will have to wait for an official release to find out whether that is true.
Well, as for his YouTUbe channel, it has already got over 265K subscribers. And according to Social Blade, it's estimated yearly earning ranges between $17.7K - $283.7K. And as his popularity is growing even more, the amount is sure to rise in the upcoming days as well..
Lifestyle
At the moment, it would seem that Dee Watkins is living a comfortable life and working on his songs. Dee Watkins releases a new song every so often, and they get hundreds of thousands of views on YouTube. A quick scroll through his Instagram also shows that he enjoys spending time with his friends whenever he can, and also enjoys flaunting his money.
All in all, if we were to summarize Dee Watkins' net worth to be of a grand amount. And as for his lifestyle, we can say that it took a while for him to discover his talent, but ever since then, he has managed to make it big and is bound to get even bigger.
Is Dee Watkins In A Relationship?
As of now, there has been no news of a woman that might be Dee Watkins' girlfriend. However, the same cannot be said about rumors. Ever since he released the song, Thinkin Bout You, fans have been wondering who the girl in the music video was. Not only was there no mention of a name for the girl, but fans also seem to believe that she may be his secret girlfriend.
Whether this is true or not is yet to be confirmed, however, fans seem to believe that it is. Other than the video, the girl has not been seen on any other of Dee Watkins' Instagram posts, but who knows, that may change any time.
Facts And Trivia
He is a Florida State Football fan.
He has over 183K followers on Instagram and over 265K subscribers on YouTube.
Get More Updates In News, Entertainment, Net Worth, and Wikis In eCelebrity Spy.