Demetress Bell Bio - Karl Malone's Son And Football Player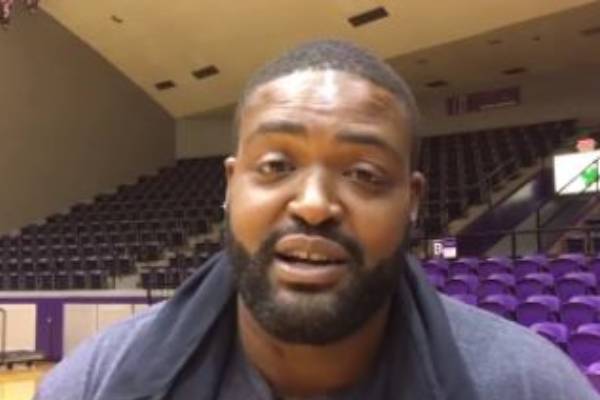 Quick Wikis
Fact
Value
Birth Name
Demetress Bell
Birth Day
05/03/1984
Birth place
Summerfield, Louisiana
Zodiac Sign
Taurus
Nationality
American
Profession
Former NFL Player
Parents
Karl Malone, Gloria Bell Williams
Sibling
Kadee Malone, Kylee Malone, Kaylee Malone,Cheryl Ford, Karl Jr. Malone and Deryl Ford.
College/University
Northwestern State University
Height
6'5"(1.96 m)
Weight
141 kg
Demetress Bell is a familiar name in the NFL. Along with controversies regarding his father Karl Malone, who is one of basketball's all-time greats, Demetress has been in the spotlight for quite some time. Since basketball is in his genes, Demetress was also a college-level basketball player for North-Western State University. But later on, he decided to choose American football as his career path.
There are many mysteries and speculation regarding Karl Malone's son Demetress Bell. So if you are as curious as us to unravel those, stick to the end.
Early Life and Family
Born on May 3, 1984, through mother Gloria Bell Williams and father Karl Malone, Demetress grew up in an unincorporated community of Louisiana. 
Demetress Bell's mother Gloria Bell raised him as a single mother. He started as a softball player as he used to love softball in high school. He had a natural bonding with the sport so it was not that difficult for him to take a stand. 
Later on, in his high school, Demetress swerved his interest in basketball which ultimately earned him a basketball scholarship for Northwestern State University. Only around the end of his junior year of college, he chose football to build his career around.
Demetress Bell Net Worth And Career 
During college, Demetress was an active basketball player. He represented his college, North-Western State University for about 88 games across three seasons. But later on, he committed himself fully to football where he went on to win a position in All-Louisiana and All-Southland Conference first-teams.
After college, Demetress was picked up by the Buffalo Bills during the 2008 NFL Draft's seventh round. Even though he had played only three seasons of professional college football Bills didn't confine him to the practice squad and rather kept him in the active lineup. He played on the left tackle position. So we can say that Demetress Bell's net worth mostly comprises his earnings from his career as a footballer.
Demetress played three seasons with the Bills and then suffered a knee injury which kept him off the field. Then he went on to play with Philadelphia Eagles for one season. He was reportedly signed for $34.5 million in a five-year contract. Out of the $34.5 million, only $3.2 million was guaranteed for the first season while rest depended on the performance moving forward. Unfortunately, the Mailman's son Bell could not continue past the first season. Bell ended his career as an offseason/practice player for Dallas Cowboys in 2013 where he had a base salary of $715,000.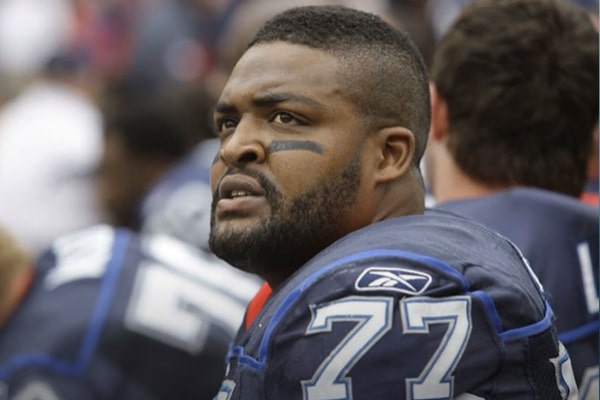 According to Forbes, the average salary of an NFL player per season was $3.3 million in 2019 so, we can say from the known information Demetress Bell's net worth must be in millions too. He must have made quite a fortune from his half-decade career in the NFL. 
Controversies With Father Karl Malone
The basketball's 'Mailman', Karl Malone is quite a popular name in terms of controversies. And his son Demetress Bell, whom he refused to acknowledge early on is among the spotlight of these controversies. The two share a complicated parent-child relationship as it was very unsure if Demetress was Malone's son.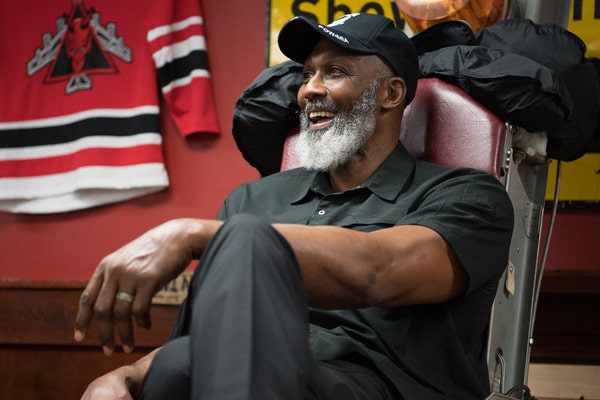 Malone was also accused of the alleged rape of Gloria Bell as she was just 13 when Demetress was born while he was 20. 
This controversy dates back to 1996 when Demetress Bell's mother, Gloria Bell's family filed a paternity suit against Karl Malone. This resulted in a biological test which almost confirmed that Demetress was indeed Karl's son or one of his brothers'. Malone refused to address this issue as he did not even show for the hearing in court. But much later on he acknowledged this issue and provided an undisclosed amount of money to the family. 
According to Deseret News, the two started mending their relationship around 2014, and around 2018 after a hunting trip together they started texting each other frequently like pals. Malone said that he now admits that he made mistakes with his older children and regrets that.
Siblings
Demetress Bell's siblings make up a long list. Along with four from his father Karl Malone's wife Kay Kinsey, the twins Cheryl Ford and Deryl Ford from Bonita Ford make up the list. The ford family is also among the controversies as they were also the subjects of a paternity suit.
So, Demetress in total has 4 half-sisters- Kadee Malone, Kylee Malone, Kaylee Malone, and Cheryl Ford along with 2 half-brothers- Karl Malone jr and Deryl Ford.
Demetress Bell's Relationships And Lifestyle 
Unlike his father Karl Malone, who is active in the media regarding the controversies surrounding his past relationships, Demetress is much more private about his personal life. There is little to no information about his love life and lifestyle. 
He is currently off the grid in social media as it seems he keeps his Insta account private. So at this point, we can assume he is living a happy life and hope to see him reveal his personal developments and relationships soon. 
Get More Updates In News, Entertainment, Net Worth, and Wikis In eCelebrity Spy.