Freddie Hunt Bio - James Hunt's Son And Racer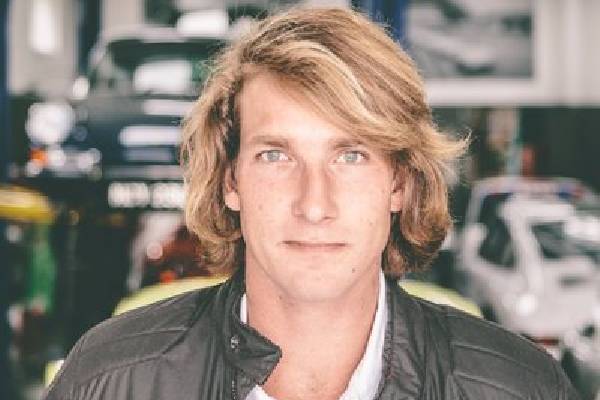 Quick Wikis
Fact
Value
Birth Name
Freddie Hunt
Birth Day
06/28/1987
Birth place
England
Nationality
British
Profession
Racing Driver
Parents
James Hunt and Sarah Lomax
Sibling
Tom Hunt
Eye color
Emerald
Hair Color
Blonde
Freddie Hunt is mainly known for being the son of the 1976 Formula One World Champion James Hunt. Although being recognized as James Hunt's son Freddie has also made a career for himself in competitive racing by following his father's footsteps. James was a racing sensation back in the day; this automatically puts a lot on Freddie's shoulder as he has a big shoe to fill.
Although James was a world champion formula one driver, Freddie, on the other hand, wants to win the  Le Mans championship- world's oldest active 24-hour sports car race. With his father being an iconic racer, fans are eager to know more about him. So in this article, we will cover Freddie's life and career with his bio.
Early Life And Family
Freddie Hunt was born in England on June 28, 1987, to father James Hunt and mother, Sarah Lomax. During the couple's separation, Freddie was just a year old. This was also a key reason for the couple to stay together for a year more before their official divorce.
Freddie started as a driver for the British formula ford team, Joe Tandy Racing. while he was 20 years of age. Formula ford is often regarded as the next step after kart racing. Freddie's childhood must have been hard that he had to lose his father at an early age. Sadly, James Hunt died when Freddie was just six years old. Freddie lived with his mother, Sarah Lomax. He also has a brother named Tom Hunt, who is married to his wife Aimi Hunt and a half-brother Charlie Jeffery- son of Sarah and her second husband, Christopher Edward Jeffery.
Freddie Hunt Net Worth And Career
Freddie began competitive racing from a young age. He was inspired by his father, which led him to choose racing as his career path. After signing with the formula ford team Joe Tandy Racing, Freddie went on to race 25 races for them, earning 37 championship points.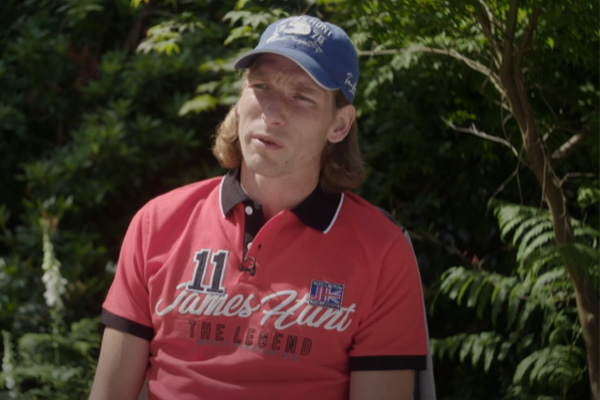 Freddie had a successful start with the Joe Tandy team. Still, he went to Buchbinder Racing to challenge himself in ADAC Fomel Masters and ADAC Cruze Cup between 2008 and 2012 until he suffered an injury ruling him out of the competition in 2013. Freddie made his come back by joining Tiga Racing to test drive Le Mans LMP2  car and even competed with Mathias Lauda- son of James Hunt's biggest rival Niki Lauda- which takes down the rivalry through different generation. 
Currently, Freddie is engaged with Team Brit's e-racing series after competing in some Le Mans Championship in France previously. With this much active involvement in racing, it should not be surprising to know Freddie Hunt's net worth must be significant figures. According to Express Uk, the prize money for the Le Mans winner is bout $48,000. Freddie is also involved in different brand endorsements, and he also runs a website for his late father, where James Hunt's clothing can be bought.  He has also written a blog for his dad on the same site. 
Freddie Hunt's Girlfriend And Lovelife
While his father, James Hunt was famous for being a playboy, Freddie is pretty secretive about his love life. There's no information about his current relationship or his past. So judging by this, we can assume he is currently happily single until he meets the right person. 
Life Apart From Racing
Freddie is quite active in his Instagram, where he regularly posts about his work and his memories of his father, James Hunt. Freddie is also actively involved in interviewing; he has interviewed racing legends like Sir Jackie Stewart and Niki Lauda.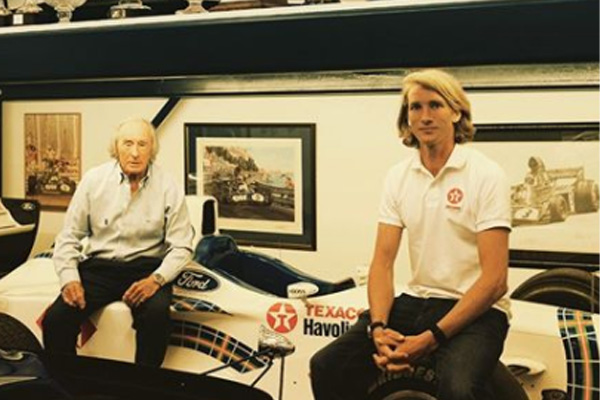 With his career still blooming, there's no doubt this talented driver will leap his car into the track for quite some time. James hunt's son Freddie sure has a bright future ahead.
Quick Facts
Freddie Hunt has interviewed numerous racing legends.
Freddie has the ultimate goal to win the 24 Hour Le Mans championship.
Freddie is very fond of dogs.
Explore more on eCelebrity Spy and get updates on Celebrity News, Wikis, Net Worth, and More.