George Foreman III Bio - Former Boxer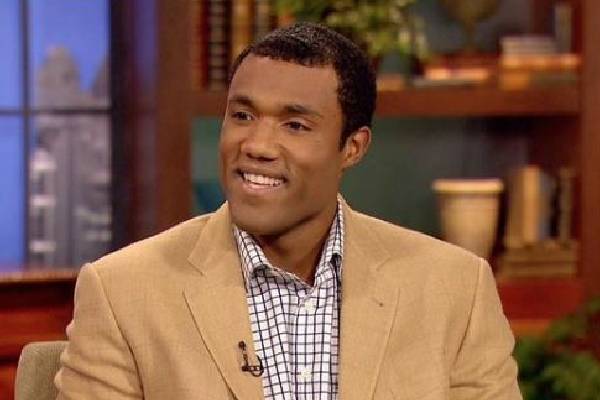 Quick Wikis
Fact
Value
Birth Name
George Edward Foreman III
Birth Day
01/23/1983
Birth place
Humble, Texas, US
Zodiac Sign
Aquarius
Nationality
American
Profession
Entrepreneur, Professional Boxer, Trainer
Parents
George Foreman, Andrea Skeete
Sibling
Freeda Foreman, Georgetta Foreman, Natalie Foreman, George Foreman Jr., George Foreman IV, George Foreman VI, Michi Foreman, Isabella Brenda Lilja Foreman, Courtney Isaac Foreman, Leola Foreman, George Foreman V
College/University
Rice University
Height
6 ft. 4 inches
Eye color
Brown
Hair Color
Black
George Foreman III is the son of former heavyweight champion and now a businessman, George Foreman. He is George's second eldest son with his ex-wife, Andrea Skeete.
George followed his father's footsteps and became a professional boxer too. Well, he is also an entrepreneur and trainer by profession. He also goes by the name Monk. The professional boxer has made a promising career as well.
Now, you might be wondering about George Foreman III's career, earnings, family, and so on. So, stick with this short biography and get to know more about George Foreman's son.
Early Life
Foreman admired his dad and used to watch him train as a child. He always loved boxing. However, he did not get involved with the sport until his early teens.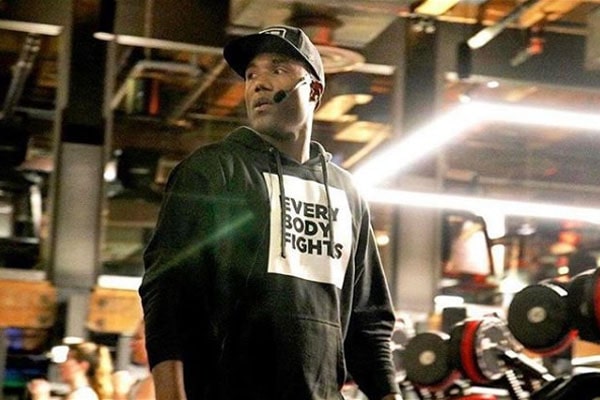 In 2001, George III graduated from Culver Military Academy in Culver, Indiana, with a high school diploma. At the age of 19, George used to go to the gym to do some sparring. George's mom, Andrea, never thought he would ever be a boxer as he was so calm and would never lose his temper.
He then studied Business and Sports Management and earned his BA from Rice University. He also went on to serve his father's empire as business manager and executive vice president of George Foreman Enterprises, Inc.
Family And Siblings
As previously mentioned above, George Foreman III is George Foreman's son with his ex-wife, Andrea Skeete. He had an elder sister named Freeda Foreman, who was also an American boxer. But she passed away on Mar 9, 2019, in Houston, Texas.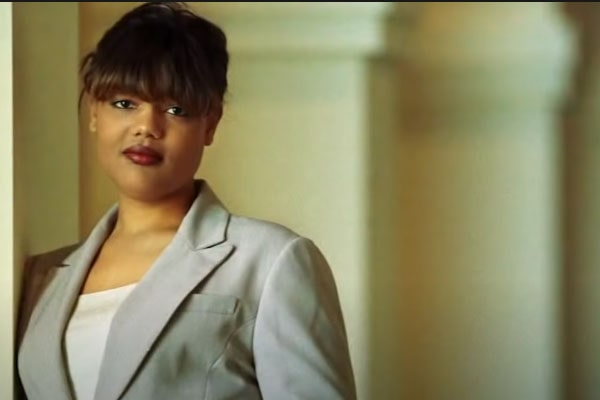 Besides that, Foreman has ten half-siblings, and they are Georgetta Foreman, Natalie Foreman, George Foreman Jr., George Foreman IV, George Foreman VI, Michi Foreman, Isabella Brenda Lilja Foreman, Courtney Isaac Foreman, Leola Foreman, and George Foreman V.
They are all George Foreman's children from his previous marriages and current relationship. He also adopted Isabella in 2009 and Courtney in 2012. George Foreman III seems to be close to all of his siblings.
George Foreman III's Net Worth And Career
George Foreman III's net worth probably comprises the majority of his earnings as a professional boxer, trainer, and entrepreneur. Even if he has not revealed his exact wealth to the world, he seems to have a promising net worth. As for Foreman's dad, George Foreman has a massive net worth of $300 million.
Earnings As A Professional Boxer
George Foreman III spent his entire youth training boxing and pursued his professional boxing career in 2009 and also finished with a perfect 16-0 record.
Stopping Clyde Weaver in the first round, he made his professional debut. Then, he won his third pro fight on Sep 26, 2009, against Marvin Ray Jones by TKO in the first round. He professionally boxed from 2009 to 2012 and won all the 16 fights, 15 by knockout.
As of Dec 2012, he is currently 16-0 in professional boxing with no loss. So, he apparently made staggering money from his boxing career that include in his net worth.
Earnings As Founder Of EverybodyFights
George Foreman III also earns as the founder and trainer of the boxing fitness gym, EverybodyFights. He opened the gym as "The Club by George Foreman III" in 2013. To further promote the core belief of the gym's culture, he changed it to "EverybodyFights."
The company had received a series-A investment from Breakaway in the form of $4 million in 2016. Soon after that, they announced the opening of another location in Boston.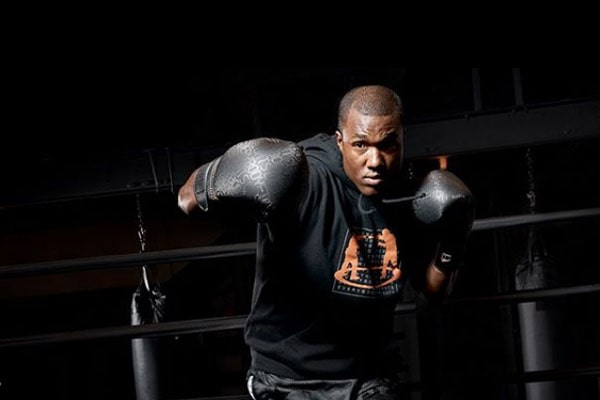 EverybodyFights has opened 5 locations and also are planning to open 20 new locations by 2020 in other major cities across the USA. So, George's earnings as the founder are going very well, indeed.
Earnings As Producer
According to IMDb, George Foreman III produced American Inventor, Family Foreman, and Filthy Rich: Cattle Drive. He also had starred in the reality TV series, Filthy Rich: Cattle Drive.
Therefore, he possibly clustered fulfilling money as a producer. But now, he has not produced any movies or TV shows. So, it's not his source of earnings at the moment.
Love-Life And Relationships
Going through George Foreman III's Instagram, he does not seem to be in any kind of relationship and has not married yet. The boxer is probably taking his time and not rushing at all. Nevertheless, he might be very private about his personal life.
Trivia
George Foreman III was born on Jan 23, 1983, in Humble, Texas.
George retired from professional boxing too soon.
He has over 22.6k followers on Instagram.
Explore more on eCelebrity Spy and get updates on Celebrity News, Wikis, Net Worth, and More.