George Foreman Jr. Bio - George Foreman's Son And Businessman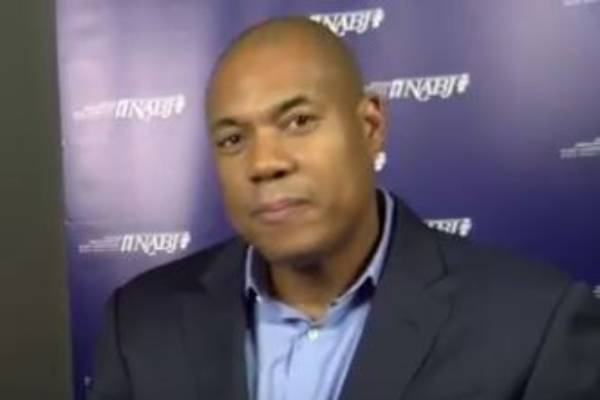 Quick Wikis
Fact
Value
Birth Name
George Edward Foreman Jr.
Nationality
American
Profession
Businessman, Producer
Parents
George Foreman and Pamela Clay
Sibling
Michi Foreman, Georgetta Foreman, Freeda Foreman, George Foreman III, Natalie Foreman, Leola Foreman, George Foreman IV, George Foreman V, George Foreman VI, Isabella Brandie Lilja and Courtney Issac
College/University
John F Kennedy High School
Eye color
Black
George Foreman is the name recognized by many boxing fans around the world. He is an Olympic gold medalist and two-time world heavyweight champion. Along with his professional boxing career, Foreman has also gained recognition due to his personal life, relationships, and a large number of children.
George Foreman Jr. is one of the twelve children of the retired professional boxer. He has made a name for himself in the business world but is still mostly recognized for his name.
Meet Mary Joan Martelly - George Foreman's Wife Since 1985 And Mother Of 5
Family Life And Siblings
George Foreman Jr. is the oldest son of the retired boxer George Foreman from his relationship with Pamela Clay. He grew up in Sacramento and attended John F Kennedy High School. He is the only child from his parent's relationship but was raised alongside his half-siblings. Even though there were a dozen of them, Foreman always had time for all of his children and shared close relationships with every one of them.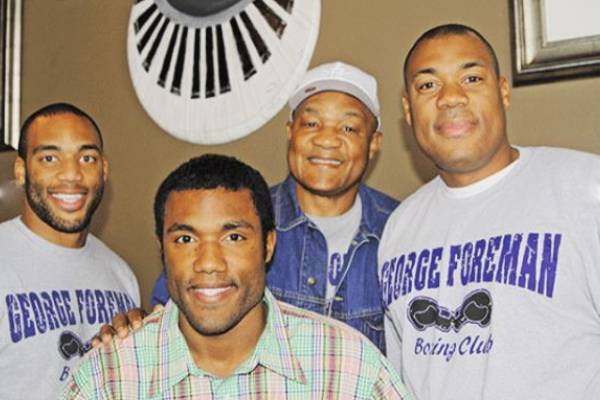 While Foreman Jr. is the eldest son of the boxer, he has one older half-sister named Michi Foreman from his father's marriage with Adrienne Calhoun. His other half-sisters are Georgetta Foreman, Freeda Foreman, Natalie Foreman, and Leola Foreman. George's father also adopted Isabella Brandie Lilja and Courtney Issac in 2009 and 2012, respectively.
Foreman Jr. also has four brothers, George Foreman III, George Foreman IV, George Foreman V, and George Foreman VI. When asked why he named all of his sons George Foreman, the Foreman senior said the following,
I named all my sons George Foreman so they would always have something in common. I say to them, "If one of us goes up, then we all go up together. And if one goes down, we all go down together!"
All the Foreman siblings share a close bond and have tried to carry on their father's legacy. Among the dozen of them, Freeda Foreman and George Foreman III followed on their father's footsteps and pursued a career in boxing while the others made a name for themselves in their respective field.
George Foreman, Jr. Net Worth And Career
While his father found massive success in the boxing world, George Foreman Jr. did not follow his father into the ring and rather made a name for himself in the world of investment and business. He has founded companies and worked with numerous start-up businesses over the years.
George Foreman Jr. is the co-founder of the company IYC Capital. The group is focussed on producing video, imaging, and other products and distributing them to countries like China and India. Foreman Jr. also works with start-up companies and provides sound advice to newcomers in the business.
One of the most talked-about investments of George Foreman's son is the Capital Region AR VR Accelerator. He is the venture partner for the business and works as the middle person between companies who are interested in developing innovative ways to develop augmented and virtual reality.
In addition to these investments, George also handles some of his father's business. He also has a hand in producing television series and documentaries related to his father. He is the executive producer of the shows, Family Foreman, and the documentary Foreman. He also produced the business-oriented series, American Investor.
As a well-known venture capitalist, the eldest son of George Foreman must have earned a massive fortune over the years. With the numerous investments on his name, George Foreman Jr.'s net worth must have seen a consistent rise in the years he has been working as a venture capitalist. As for his father, George Foreman's net worth is estimated to be $300 million.
Love Life And Relationship
Unlike his father, whose relationships and marriages are the talk of the town, George Foreman Jr.'s personal life is doused with mystery. There are little to no details about the love life and relationships of the eldest son of the boxer.
Whether he has been married or has a wife or has any children is yet to be known. And since he has no social media presence, it is hard to confirm if he has a wife and his children. We hope that along with his businesses, George Jr also opens up about his personal life in the near future.
Trivia
George Foreman Jr.'s mother, Pamela Clay, shares her name with a famous actress.
He has worked hard to promote and set up a boxing league in Nigeria.
His father trained him but later stopped his boxing training and played basketball.
Explore more on eCelebrity Spy and get updates on Celebrity News, Wikis, Net Worth, and More.