Greg Cipes Bio - Musician and Voice Actor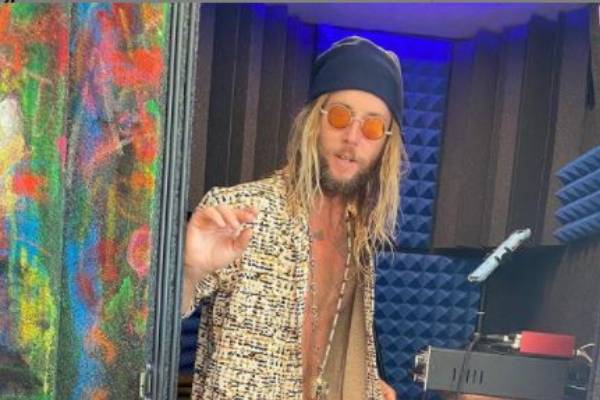 Quick Wikis
Fact
Value
Birth Name
Gregory Michael Cipes
Birth Day
01/04/1980
Birth place
Coral Springs, Florida, USA
Zodiac Sign
Capricorn
Nationality
American
Profession
Actor, Voice actor and Musician.
Parents
Geoff Cipes and Robin Mrasek
Net Worth
$3 Million
Personal Website
www.gregcipes.com
Height
5' 9" (1.75 m)
Hair Color
Light Brown
Known for his roles as Beast Boy in 'Teen Titans Go!' and Michelangelo in Teenage Mutant Ninja Turtles, Greg Cipes is a multi-talented artist. Apart from acting, he is also a professional musician and surfer. He had realized himself as an entertainer from an early age and began his career shortly after.
Greg is often remembered for his charismatic and child-like voice. His voice acting in many TV series was loved by thousands of people worldwide, especially his work as the Beast Boy remains in the hearts of the many DC fans out there. Now, let's dig deeper into his life and know how he became the wonderful person he is now. 
Early Life 
Greg was born as Gregory Michael Cipes on January 4, 1980, in Coral Springs, Florida, to parents, Geoff Cipes and Robin Mrasek. His father, Geoff, was a television director, so his interest in acting comes from his family. He was born and raised in South Florida to a family of 9 brothers and sisters, so it was pretty lively around. 
Greg made his professional acting and singing debut, starring as Young Solomon in the Broadway productions "The Rothschild's" at the mere age of 13. He wrote, recorded, and self-produced his first single and eventual South Florida dance club hit with his band 'Cipes and the People' while he was 16. He was also engaged in surfing from a young age and was number three ranked junior level professional surfer at age 18. 
Greg Cipes Net Worth And Career
Greg has been phenomenal as an actor and very promising as a musician. With roles in the countless super hit series, he has made quite a fortune for himself. According to Celebrity Net Worth, Greg Cipes's net worth is estimated to be about $3 Million. 
As we mentioned earlier, Greg started acting from an early age. He was very promising as a musician too. According to IMDb, his first single had sold about 60,000 copies plus since its original release. Greg has played as a voice actor in a lot of series. If we began to mention it all, we would have a full-page covered, so some of his notable performances include 'Ben 10,' 'Astro Boy,' 'Teenage Mutant Ninja Turtles,' 'Ultimate Spider-Man,' 'Ben 10: Ultimate Alien,' and 'Teen Titans Go!.' He was accompanied by some notable voice actors like Tara Strong and Scott Menville on 'Teen Titans Go!.'
Greg has also played some notable roles in live acting. The most famous is his work as  Dwight in Fast & Furious, where he shared the screen with  Vin Diesel and the late Paul Walker. His other works include 'General Hospital,' 'The Middle,' 'DuckTales,' and 'She's in Portland.' With this many appearances in both animated and live-action TV series and movies, there is no surprise how Greg Cipes's net worth became millions.
Greg's music is also loved as much as his acting. Critics often cite him as being a fresh take on Rock and Roll by combining the sounds of the Beatles, Grateful Dead, and Bob Marley (I). His albums are available for purchase through Amazon. 
Greg also has his merchandise, which sells different signature figures such as posters, plushie toys, and many more. They are available for purchase on eBay. Some of his products with price are shown below:
| | |
| --- | --- |
| Items | Price |
| SIGNED Teen Titans Go to the Movies poster! Autographed by Greg Cipes, Beast Boy | $50.00 |
| Wingman G, soft, cuddly, 7inch, Plushie toy, puppy doll, Greg Cipes | $15.00 |
| RARE! Teen Titans Shape-Shifting Beast Boy - SIGNED by Beast Boy/Greg Cipes | $85.00 |
| SIGNED by Beast Boy! Greg Cipes Autograph, Teen Titans - Mini DVD | $45.00 |
Looking at all these income and earning sources, it's no surprise to see Greg Cipes's net worth to be a grand sum of $3 million.
Greg Cipes's Wife and Children
There is not much information regarding George Cipes's wife or his relationship status. Going through his Instagram account, we can say the same. He is most probably single at the moment. And about Greg Cipes's children, if he does not have any wife, he probably has no children. He refers to his dog as his son.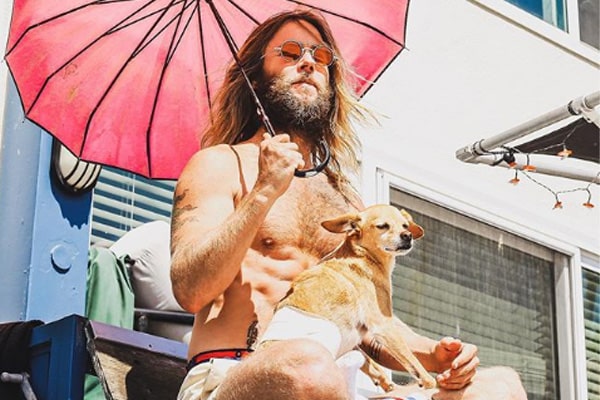 Greg is a fun-loving and charismatic guy, and we can very well see that from his social media accounts. As he is pretty active in social media, we will know about his relationship status sooner or later, so let's sit tight until then. 
Quick Facts
Greg loves his dog, to whom he refers as his son WingmanG on social media.
He started a charity organization in Los Angeles called UnAmor, bringing homeless Children, the Elderly, and dogs together.
Greg was initially discovered by eight-time Emmy Award-winning voice director Andrea Romano.
Get More Updates In News, Entertainment, Net Worth, and Wikis In eCelebritySpy.