Jazmyn Simon - Actress and Dule Hill's Wife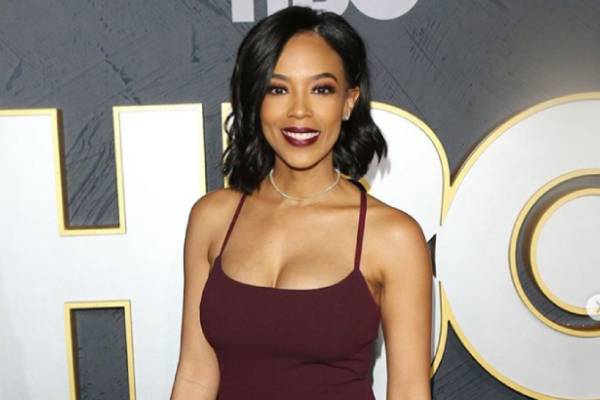 Quick Wikis
Fact
Value
Birth Name
Jazmyn Simon
Birth Day
12/30/1984
Birth place
San Francisco, California
Zodiac Sign
Capricorn
Nationality
American
Profession
Actor
Husband/Wife
Dule Hill
Children
Kennedy Simon Hill, Levi Dule Hill
Eye color
Black
Hair Color
Black
Ever since appearing on Ballers as Julie Greane, Dule Hill's wife, Jazmyn Simon has become more popular than ever. Having started her acting career less than a decade ago, Jazmyn is still someone who is relatively new in Hollywood, but with her skills as an actress, she proves that Hollywood is just like her second home.
With both skills and beauty, Jazmyn has managed to attract a huge fanbase, which continues to increase every day and all of them want to learn as much as they can about her.
Nicole Lyn Net Worth - Income And Earning As An Actress
Childhood and Family
Born on December 30th, 1984, Jazmyn Simon was someone whose talents were more than visible while still young. Loving to perform since childhood, but that was more like a hobby than a dream at first. What she loved most was the communication business and as such went to a college for communications. From here she managed to get a degree in communication.
Growing up, Jazmyn lived with her family and one of her most precious memories seem to be with her grandmother before moving out and living on her own. But there were also some problems along the way which were because of the unique way of spelling her name. While the problem doesn't seem to have been big, they were considered big for a child without pencils and a license plate on her bicycle with her name on it, unlike other kids. But she grew up from that stage and now loves it.
Jazmyn Simon's Net Worth And Career
As stated, Jazmyn loved the communication business and went to a college for communication to follow her dream. Because of it, she did not begin her journey as an actress but was still a part of HBO nonetheless. While not as an actress, Jazmyn worked under Carla Moore, the current Vice President of Talent Acquisition at HBO, as an account assistant in a satellite office for HBO in Chicago. This marked her career in HBO. Later working for HBO as an actress, Jazmyn has come full circle and is now quite successful. Some of Jazmyn Simon's well-known works include: 
Ballers
Tyler Perry's Acrimony
Ed
Psych: The Movie
Raising Dion
Jazmyn has become so successful that she has even met President Barack Obama and Michelle Obama. Her success story is so wonderful that now, Jazmyn Simon's net worth is expected to be somewhere around $1.5 million, while her husband, Dule Hill's net worth is estimated at around $8 million. 
Who Is Jazmyn Simon's Husband?
Sure, Jazmyn is very beautiful and most people wouldn't believe that Jazmyn is in a relationship. Not only that, but Jazmyn Simon's husband is none other than the star of Psych, Dule Hill. The couple got married on April 21st, 2018 after being in a relationship for over three years and being engaged for a whole year. The couple is parents to two, a girl named Kennedy Simon Hill from a previous relationship as well as Levi Dule Hill who was born on May 11th, 2019.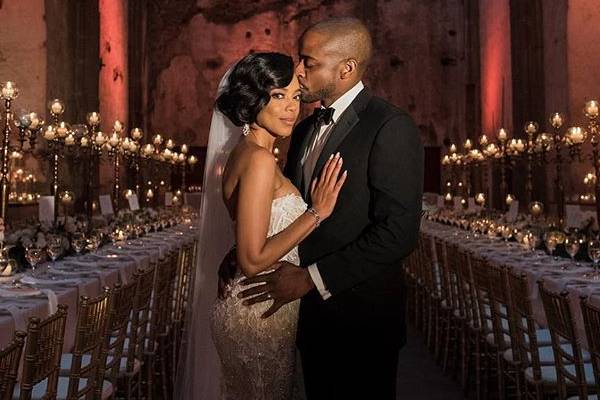 The couple makes sure to keep their married relationships like new couples and cherish every moment that they share together. The bond that the couple share is very strong and from the way things are going, the couple will make sure to overcome any and all problems that they face together.
Lifestyle
Dule Hill's wife, Jazmyn Simon along with their kids, lives in a beautifully furnished 1970 house. The house was purchased with Jazmyn's decision and the couple immediately grew completely in love with it. The house is around 4000sq.ft and the entire renovation process, as well as some minor problems that were found, can be seen on Netflix's show Styling Hollywood starring Jason Bolden and Adair Curtis. The house is extremely beautiful and has more than a few memories joined with it already, including a very special one, the birth of Jazmyn Simon's son, Levi Dule Hill.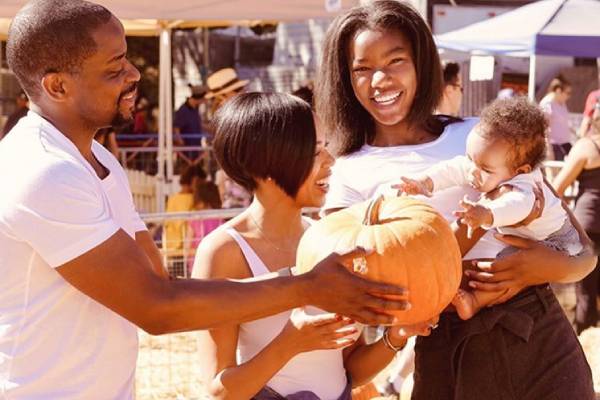 The couple is living a wonderful life together here and often travel together. A quick scroll through either of the couple's Instagram shows that the couple enjoys going to the beach and to new places that they have yet to visit. And during this journey, they make sure to share these memories on their social media for their fans to see.
Facts And Trivia
She has over 107K followers on Instagram as of now.
Her all-time favorite show is Game Of Thrones.
She is a Harry Potter geek and proud of it.
Explore more on eCelebrity Spy and get updates on Celebrity News, Wikis, Net Worth, and More.