Julie Nolke- YouTuber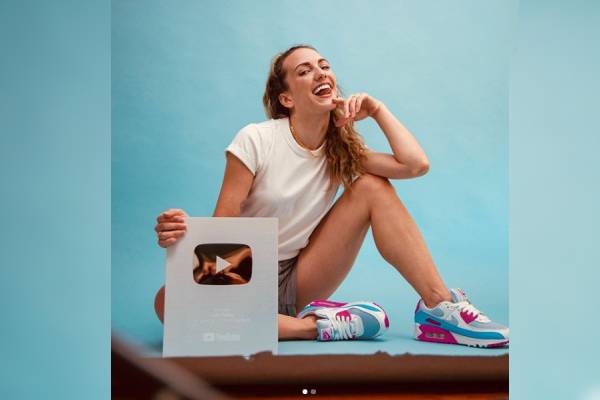 Quick Wikis
Fact
Value
Birth Name
Julie Nolke
Birth Day
08/24/1990
Birth place
Toronto, Canada
Zodiac Sign
Virgo
Nationality
Canadian
Profession
Youtuber/ Actor/Writer/Comedian
Parents
Cheryl Nolke and David Nolke
Dating Partner
Samuel Larson
College/University
York University
Eye color
Blue
Hair Color
Blond
Julie Nolke is one of the most trending Youtubers in recent times, especially during this pandemic as more and more people have discovered the channel and are tuning in every week for some new videos while binge-watching the other content on the other days.
Because of the rise in popularity, it would seem that fans of this YouTube star are looking for any new information that they can find about her.
Childhood And Growing Up
Born on August 24th of 1990 in Toronto, Canada, Julie Nolke was someone who always seemed to have a knack for acting. She was born to parents, mother Cheryl Nolke, and father, David Nolke.  Plus, Julie is the youngest among 4 and has got 2 elder brothers and an elder sister.
While growing up, Julie would often participate in her school's plays and would enjoy her time acting. This slowly became a passion for her and while graduating from high school, she decided that she would try to pursue a career in it.
Later on, she joined the York University in Toronto from where she managed to get her BFA degree and made a YouTube account during her time in university. After graduating, Julie started writing her own skits and jokes, and in 2015, since YouTube had started getting popular around the time, she decided that she would try her luck as a YouTube star. And it just so turns out, that decision has made her a YouTube sensation.
YouTube Career And Julie Nolke's Net Worth
As stated, Julie started her YouTube career in 2015, but a year before that, Julie had made an appearance in a short titled Exquisite. Then in 2015, Julie started a series called Feeling Peckish where she combined movies and food and made affordable recipes on her channel. She had then started her YouTube career as her primary source of income, but because of her growing popularity, Julie started to make appearances in a few TV series that helped her channel grow.
Julie Nolke's YouTube channel, however, was not as busy as it is now, for around five years after starting to upload videos, and there were times when she would think of quitting. But she decided to stay strong and continue with her channel, and in late May of 2020, Julie finally hit 100K subscribers, and in less than two weeks of that, the channel has grown to have more than 324K subscribers, and it has helped Julie become more focused on her work and feels more to continue as a YouTube star than ever.
With such success in recent times, many have started to question just how much Julie earns from her YouTube channel. Up until late January where Julie was still striving for 100K subs, Julie was having a hard time earning money, especially since most of her videos until that point would not rake up hundreds of thousands of views, unlike now. Now, however, according to Social Blade, if Julie continues with the pace that she is going at, Julie Nolke's estimated earnings are expected to be anywhere between $32.7K to $523.2K a year. If this keeps going on, it also won't be long before a proper estimate for Julie Nolke's net worth is released, and many fans have already estimated it to be at least around $200K.
Is Julie Nolke In A Relationship? Who Is Julie Nolke's Boyfriend?
Seeing how pretty Julie is, it would only make sense for thousands of guys to have a crush on her and are waiting for a chance to meet in real life, just so they can steal her heart. However, it would seem that Julie's heart has already been stolen by a special someone. According to several sites, Julie Nolke is currently in a relationship with her video editor, Samuel Larson aka Sam Larson.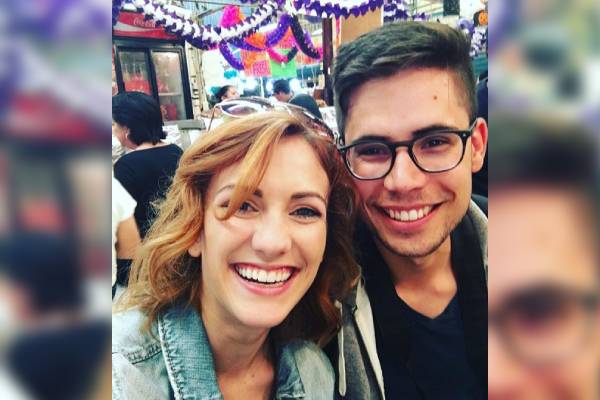 It was reported that the couple met each other while still being undergrads and had been dating since then. The couple has been said to have a great relationship behind the camera and seeing that the two have been together for quite a while, it would only make sense that the couple shares a very strong bond. Julie Nolke's boyfriend, Samuel is a writer and director himself, and while they do not share pictures of themselves together on their social media, it would take one a long time to guess that the two share a great time together.
Lifestyle
A quick look at Julie's social media tells us just how fun and outgoing Julie is. However, this quarantine seems to have put Julie's focus more towards her YouTube channel than anything else. Julie does her best to write jokes and dialogues for her videos that she makes sure to upload once every week on Thursday, and it seems that Julie is trying her best to make the videos the best that she can.
At the moment, it would seem that Julie is doing her best while also trying to enjoy herself as much as she can with her family, friends, and her boyfriend. As a comedian, Julie also tries to keep herself as motivated and cheerful as possible, and with all the recent support that she is getting on her YouTube channel, her motivation score is reaching sky high.
Facts And Trivia
She has over 75.7K followers on Instagram as of now.
Julie loves traveling to different parts of the world.
She is also friends with Youtuber Jen Phanomrat.
Get More Updates In News, Entertainment, Net Worth, and Wikis In eCelebrity Spy.