Kevin Magnussen - F1 Racer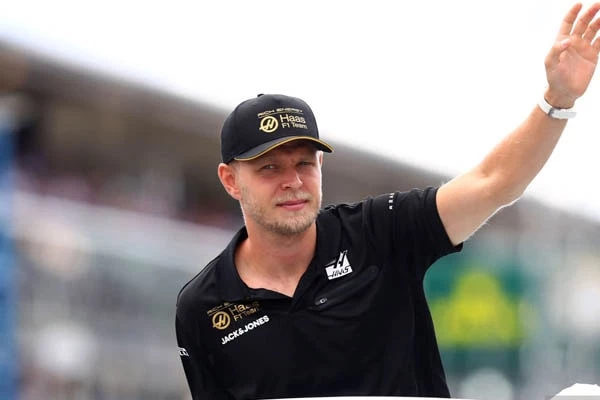 Quick Wikis
Fact
Value
Birth Name
Kevin Jan Magnussen
Birth Day
05/10/1992
Birth place
Roskilde, Denmark
Zodiac Sign
Libra
Nationality
Danish
Profession
Professional racer
Parents
Jan Magnussen and Britt Petersen
Husband/Wife
Louise Gjørup Magnussen
Sibling
Luca Magnussen
Personal Website
kevinmagnussen.com
Height
5 feet 9 inches
Eye color
Blue
Hair Color
Light Blond
The talented F1 racer, Kevin Magnussen was born on 5th of October, 1992 in Roskilde, Denmark to father, Jan Magnussen who is a four-time Le Mans GT class winner and mother, Britt Petersen. Kevin has been currently racing for Haas team in F1 since 2017.
Kevin is enjoying a huge salary of $1.1 million for the season from his F1 team. Talking about Kevin Magnussen's net worth, it must a huge sum too since he started his career as an F1 racer from 2014 for big team names like McLaren and Renault. He is currently married to Louise Gjørup whom he dated for 3 years.
Kevin Magnussen Net Worth and Salary 
As mentioned above, Kevin Magnussen's net worth must be grand considering his early F1 racing career with McLaren and Renault. As of now, Magnussen is racing for Haas F1 team and enjoys an ample salary of $1.1 million a season. The professional racer also has a personal sponsor named Jack and Jones, a fashion company. Besides that, his other sponsors are Omnicar, a booming IT company, and Richard Millie, a Swiss luxury watchmaking brand.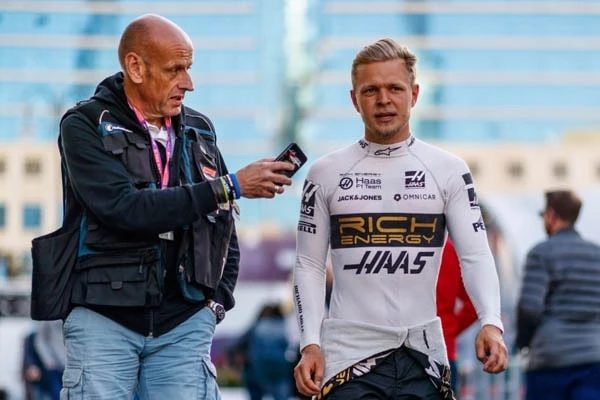 The Danish driver finished 3rd in his very first Formula One race, for Mclaren. He ended the 2014 season in 11th, behind teammate Jenson Button in 8th. For a 22-year-old to make his debut at one of the biggest teams in the racing world must mean he has overwhelming talent and skill. Kevin Magnussen's array of abilities at such a young age is sure to bring him an immense income. 
From T-shirt and hoodies to Helmets and caps, a plethora of Kevin Magnussen's (KM20) merchandise can be found on his website. Furthermore, he has also released some products in association with F1 which is sure to bag him a massive amount of income.
Although having racked up a huge sum of money, Magnussen is a man of generosity. In June of 2018, Kevin Magnussen participated in the Charity Race for the Copenhagen Historic Grand Prix.
Family
It's no surprise that Kevin Magnussen gravitated towards the racing world. He was born to father, Jan Magnussen, a four-time Le Mans GT class winner, GM factory driver and former Formula One driver.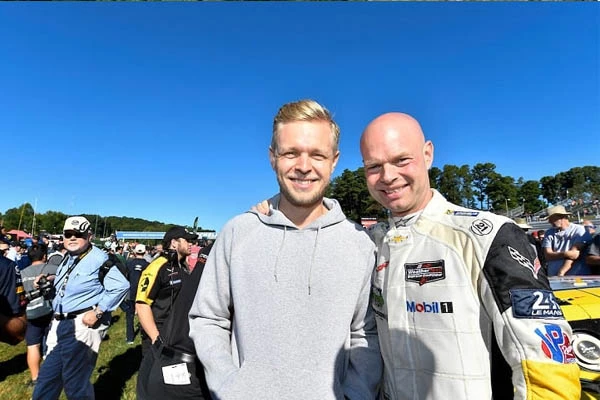 Kevin's mother is Britt Petersen and not much is known about her. We bet that Kevin's father Jan must be proud of what he has achieved till now. Kevin has also a sibling named Luca Magnussen.
Kevin Magnussen's Wife and Children
The professional Danish racer, Kevin Magnussen is married to Louise Gjørup. The beautiful couple who had already been dating since 2016 got hitched on the 16th of August, 2019 in a private wedding. It looks they are both extremely happy with their marriage and we wish the best for them.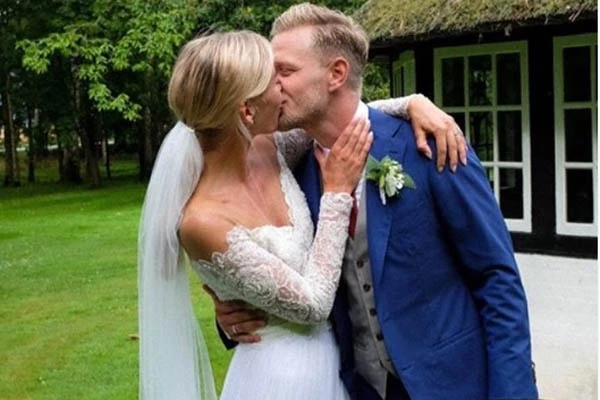 Kevin Magnussen's wife Louise Gjørup Magnussen is very supportive of her husband. Plus, the pair don't have any children yet.
Looking at Kevin's social media, it looks like he is more of a workaholic. He mostly has put up pictures of him on the tracks and some of himself traveling to different places. And Kevin has relocated from Denmark, his home country, to Dubai. The racer will certainly appreciate the expatriate life in the luxurious emirate, for over the course of the year, as well as its tremendous tax advantages.
It's highly likely that Magnussen will cross paths with McLaren's Fernando Alonso, who has already been in the Emirate for some time now. The young and talented racing sensation, Magnussen is likely is to pile up his net worth in the upcoming years from his career in F1, sponsors, and merchandise.
Keep Up With eCelebritySpy, For More Updates On News, Net Worth, Wikis, and Articles.