Lil Loaded - American Rapper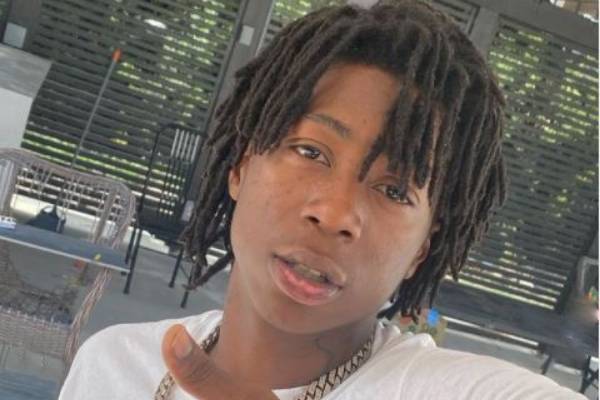 Quick Wikis
Fact
Value
Birth Name
Dashawn Robertson
Birth Day
08/01/2000
Birth place
California, US
Zodiac Sign
Leo
Nationality
American
Profession
Singer
Height
5' 3"
Eye color
Brown
Hair Color
Black
Lil Loaded is a young and well-known singer who blew up overnight on YouTube following the release of his song Blocc Baby in 2019. From an unknown kid living in Dallas, Lil Loaded became an overnight sensation as he started getting more and more views on YouTube and helped his success grow to what it is today. But what about his life story before and after he got his fame?
Well, the story of this young sensation is one that many people still don't know which we have tried to gather and share it all in this article below.
Childhood And Early Life
Lil Loaded was born as Dashawn Robertson on the 1st of August back in 2000 in California where he was raised until the age of 10. He was the third of five siblings and was brought up by a single mother. The family moved to Dallas, Texas where the young rapper spent the remainder of his childhood. It was, however, not as dilly dally as many would expect, and the young star had a lot of troubles growing up. One of which was the death of his oldest brother who he says 'practically raised me.'
The death of his brother took a huge effect on the family, but Lil Loaded remained strong. During this time, Dashawn was well-known in the streets but it increased even more. At the age of 15, Dashawn was shot for the first time, and throughout the years, the number increased. One of the closest near-death-experiences however, was when he got shot on the hand while trying to stop the bullet from getting him on his face. The bullet did not get through his hand, and instead of going to the hospital, he had his friend's mother take it out. 
This incident made him paranoid, or it would be more precise to say that Lil Loaded had since become more aware of his surroundings and now is careful of wherever he goes and who is around him. All in all, if one were to summarize Lil Loaded's childhood, one could say that it was a wreck.
What Is Lil Loaded's Net Worth? He Blew Up On YouTube And Started A Career
As mentioned prior, Lil Loaded is a star who blew up overnight on YouTube after the release of his second song. The rapper's first song, BOS, was made with tunes he found on YouTube and got roughly 500 to 600 views in a month. His second song, Blocc Baby, was featured on a video by Polish YouTuber Tommy Craze in a video titled "Reacting to Music Videos With 0 Views". This was a part two video by the YouTuber and has helped several others get similar success as well. Blocc Baby, which was supposed to have been released two weeks prior was delayed due to technical difficulties, and thanks to fate, was released less than two hours before Tommy Craze reacted to it.
The next morning, the music video had already reached about 45,000 views and by the end of the day had over 150,000. The same day Lil Loaded got calls from many labels, and the next morning, he flew out to Florida where he met his manager. The entire process happened so fast, that even now, he says he has yet to soak it all in.
Now Lil Loaded is a YouTube star with millions of views on his songs. Of course, this also means that he has earned a lot of money in a short time. So much so that some sites claim for Lil Loaded's net worth to be at $350,000 which he earned in less than a year. A proper estimate, however, is still yet to be released, but it sure won't be any less impressive than the said amount.
Does Lil Loaded Have A Girlfriend?
Seeing how famous Lil Loaded became in a short time, there have already been people who approached him. However, at the moment it seems that he is yet to find a woman. This is because, unlike many who become arrogant after their first hit, Lil Loaded continues to work even harder for his songs. While at the moment, Lil Loaded still hasn't had his heart stolen, the time for it to happen may not be too far.
Fans expect that within a year or two, Lil Loaded will find a woman who he will fancy, and hopefully, there will be mutual feelings. Until then, and even after his heart gets stolen, Lil Loaded will continue to put his main focus on his work and release more songs for his fans.
Lifestyle
At the moment, as stated, Lil Loaded continues to work hard in writing songs and making his music videos. Usually Lil Loaded writes his songs with his own beats and tunes, but even now, he continues to head to YouTube to find tunes that he could make a possible song from. A quick scroll through his Instagram account also shows that he enjoys spending his free time with his friends and family.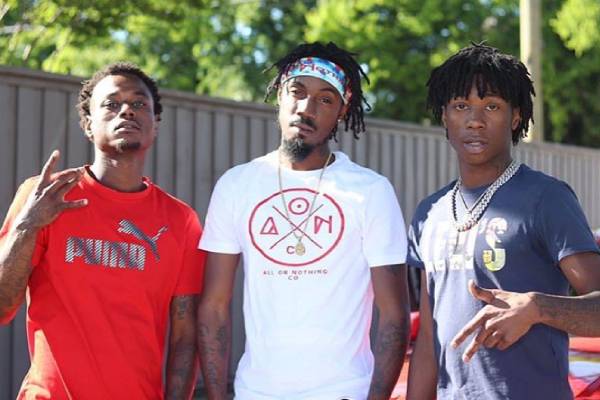 Occasionally, Lil Loaded heads back to his hood in Dallas to meet up and spend time with his family. And unlike many who would leave their past behind, he continues to look back at his past and lives the same life as he did back then because he is what he is thanks to his past.
Facts And Trivia
He has over 216K followers on Instagram.
He is not bothered by the fact that his brother's killers weren't caught.
WorldStarHipHop also supports his work.
Get More Updates In News, Entertainment, Net Worth, and Wikis In eCelebrity Spy.