Marvis Frazier Bio - Former Boxer and Joe Frazier's Son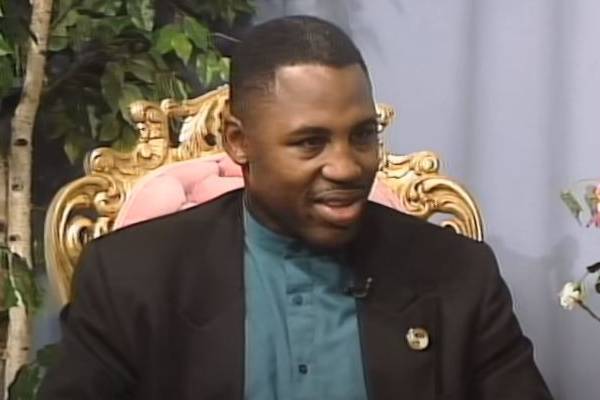 Quick Wikis
Fact
Value
Birth Name
Marvis Kirk Frazier
Birth Day
09/10/1960
Birth place
Philadelphia, Pennsylvania, USA
Zodiac Sign
Virgo
Nationality
American
Profession
Professional Boxer
Parents
Joe Frazier
Dating Partner
Pamela Banks
Husband/Wife
Daralyn Fraizer
Sibling
Jackie Frazier-Lyde and Joe Frazier Jr.(Hector Frazier)
College/University
Plymouth-Whitemarsh High School
Children
Tamyra Frazier and Tiara Frazier
Marvis Frazier is a retired professional boxer who was famous for his fighting skills during the 1980s. He is the son of Joe Frazier, the famous heavyweight champion. The former boxer found fame in the early 70s and continued his boxing career for more than a decade.
Due to his surprising decision of retiring early in his career, many of Frazier's fans are eager to know more about the life of the former professional boxer.
Early Life And Family
Marvis Frazier was born, in Philadelphia, on the 10th of September 1960, as the eldest son of Joe Frazier. He grew up watching his father's fights from ringside but was never interested in fighting himself. Rather than boxing, Frazier used to play basketball, football and also wrestled.
Joe Frazier Net Worth - What Was The Boxer's Net Worth During His Death?
Marvis attended the Plymouth-Whitemarsh High School in Philadelphia and was a running back in the school team. Only when he was fifteen, did he think about boxing as he wanted to bring the heavyweight title back to the family.
Marvis Frazier is the eldest among eleven children of his father. Two of his siblings, Jackie Frazier-Lyde and Joe Frazier Jr., also known as Hector Frazier, were professional boxers. The Frazier children grew up in riches with the wealth their father had earned from his career. So, unlike his father, who grew up poor, Marvis did not have to suffer through minimum wage works and rather lived a comfortable life growing up.
Marvis Frazier Net Worth And Career
As stated above, Marvis Frazier only started boxing to bring back the heavyweight title that his father had won previously. Whatever may be the reason behind the start, Joe Frazier's eldest son started training at his father's gym under George Benton and Val Colbert.
Frazier's amateur debut came in March 1977 with a victory against David Bey. He continued to win matches, and by February 1979, he was ranked number two U.S. amateur heavyweight by the U.S. Amateur Boxers and Coaches Association. He was even aiming to represent the US in the Olympics.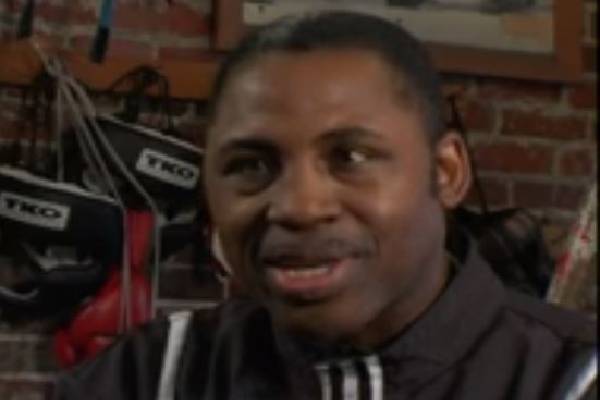 While his Olympic dream was not fulfilled, he has a national amateur junior heavyweight, Golden Gloves title, and national AAU competition to his name and had an amateur record of 56 wins and two losses.
After this, Marvis Frazier turned professional and fought twenty-one matches and won nineteen of them. He lost his fights with Larry Holmes and Mike Tyson in first-round knockouts. His final fight was against Phillipp Brown, after which he retired. Even though he retired from the game very early in his career, Frazier pocketed a significant amount from the numerous matches he fought in.
In addition to this, Marvis Frazier's net worth also includes income from his book sales. The autobiography titled, Meet Marvis Frazier: The Story of the Son of Smokin' Joe, is priced at $43.10 for a hardcover version and can be purchased from Amazon. Also, Frazier has been credited as an executive producer for the tv-movie We Are Family. Income from the book sales and the movie must have had a significant impact on his net worth.
Marriage And Children
At the height of his career, Marvis Frazier married Daralyn Frazier. The two were married in 1983 and had two daughters, Tamyra Frazier and Tiara Frazier, together. Little was known about the former professional boxer's love life and his relationship with his wife.
After years of marriage, Marvis lost his wife Daralyn, who was just thirty-seven-years-old, to colon cancer in 2001. She left their two daughters to be cared for by her husband. Now, after almost two decades after her death, Frazier has found love again and is reportedly engaged to Pamela Banks. He has also been blessed with three granddaughters and lives a content life now.
Trivia
Marvis Frazier and his siblings were bullied at school due to his father's feud with fellow boxer Muhammad Ali. 
He was very close to his father, Joe Frazier, and even became his caretaker after retiring from boxing.
He has talked about his early retirement and has said that he does not regret his decision.
Explore more on eCelebrity Spy and get updates on Celebrity News, Wikis, Net Worth, and More.