Rasheda Ali Bio - Humanitarian And Muhammad Ali's Daughter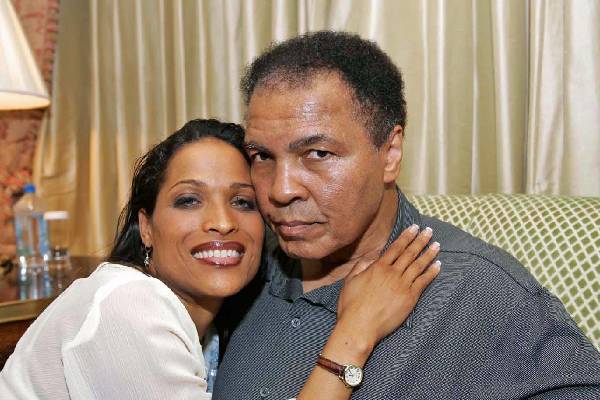 Quick Wikis
Fact
Value
Birth Name
Rasheda Ali
Nationality
American
Profession
Actress, Producer, Author, Celebrity Expert
Parents
Muhammad Ali, Belinda Boyd
Husband/Wife
Robert Walsh
Sibling
Maryum Ali, Jamillah Ali, Muhammad Ali Jr., Laila Ali, Asaad Amin, Hana Ali, Khaliah Ali, Miya Ali
Children
Biaggio Ali Walsh, Nico Ali Walsh
Personal Website
http://rashedaali.net/
Eye color
Black
Hair Color
Black
Rasheda Ali is an accomplished actress, producer, and celebrity expert by profession. She is also a published author and sought after Guest Speaker. Rasheda is well-known as Muhammad Ali's daughter with his ex-wife, Belinda Boyd.
Rasheda, with her twin sister, Jamillah Ali, was born in 1970. She is blessed with three siblings and five half-siblings. Not much information about Rasheda's early life has been known. But we got many to discuss Rasheda's career, family, husband, and children. So, do stick with this article and know more about Rasheda in her short biography.
Who Is Jamillah Ali's Husband Mike "Pickle" Joyce? Love Life And Children
Rasheda Ali Net Worth And Career
Rasheda Ali made a remarkable career as a TV personality, producer, celebrity expert, and author. She succeeded in pacing her career with a considerable fortune, but the exact amount of Rasheda Ali's net worth has not been revealed yet. Nevertheless, let's know her sources of income and earnings in detail.
Earnings As TV Personality And Producer
As mentioned earlier, Rasheda Ali is an actress and producer to have made a substantial name and fame in the industry. Rasheda is popular for her show, 'In My Corner with Rasheda Ali.' She produced, wrote, and hosted the entertainment talk show, filmed in Las Vegas in 2008.
Similarly, Rasheda was the TV Show Hostess for The Opera Lover and also had appeared in Good Morning America in 2005. Perhaps, Muhammad Ali's daughter made promising money from her show as a host and producer and that counts in her net worth.
A Published Author And Public Speaker
Rasheda Ali is also an author and public speaker by profession. She wrote the book titled, "I'll Hold Your Hand So You Won't Fall: A Child's Guide to Parkinson's Disease." This book is inspired by her children and her father, Muhammad Ali, who had suffered from Parkinson's disease.
Rasheda's book has been translated into four different languages: Spanish, French, Polish, and English. It seems like Muhammad Ali's fans are the favorite ones who have read the book. The book costs you around $53.40 for Hardcover and $1,845.95 for Paperback on Amazon.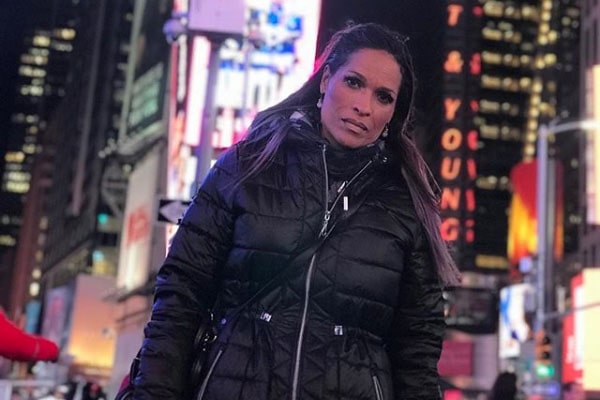 Rasheda's earnings from the book sales are probably satisfactory ones. The book has also received praise from many influential as well as credible sources, including Medical Editor for ABC News, Dr. Timothy Johnson, Actor, and PD Advocate, Michael J. Fox, and USA BookNews.
As a Public Speaker, Rasheda travels all over the globe, raising awareness and funds for Neurocognitive disorders. She is also a long time member of SAG-AFTRA. Rasheda wants to help and give encouragement and hope for families struggling with the Parkinson's conditions.
Family And Siblings
Muhammad Ali and Belinda Boyd's daughter, Rasheda, is not the only child in the family, but she has eight siblings, three siblings, and five half-siblings. She has an identical twin sister named Jamillah Ali and two siblings, Maryum Ali and Muhammad Ali Jr.
Rasheda's parents married each other on Aug 18, 1967, and her mom changed her name to Khalilah Ali. Muhammad Ali was an American professional boxer and Khalilah is an author, humanitarian, and actor.
However, they divorced each other in 1977, and Rasheda's mom remarried in the 1980s. But she again got divorced from her second marriage.
Rasheda is a proud daughter and often posts positive and uplifting messages such as photos of her dad with famous quotes on her Facebook.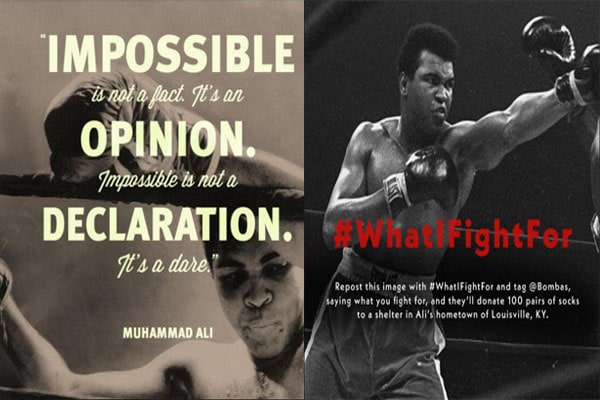 Rasheda's five half-siblings are Laila Ali, Asaad Amin, Hana Ali, Khaliah Ali, and Miya Ali. Among them, Laila Ali is a former professional boxer whose net worth is estimated at $10 million. Plus, Rasheda's half-sister, Hana, is married to Bellator Middleweight fighter, Kevin Casey.
Rasheda Ali's Husband And Their Well-Settled Married Life
Muhammad Ali's daughter, Rasheda Ali, is married to her husband, Robert Walsh aka Bob Walsh and the married couple has two handsome sons, Biaggio Ali Walsh and Nico Ali Walsh.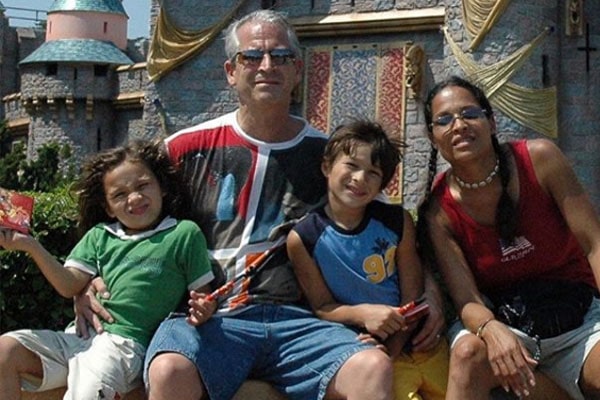 Rasheda's son, Biaggio, chose to become a model. But he was also recruited as a running back for the University of California. Biaggio and his brother trained boxing when they were young. But Biaggio chose football over boxing.
On the other hand, her son, Nico Ali Walsh, found a passion for boxing, and we can say that he followed his grandfather's footsteps. We hope to see him continuing Muhammad Ali's legacy in boxing.
Trivia
Rasheda Ali is known for her humanitarian work.
Before the animated feature was released, she posed as Pocahontas for the Walt Disney Animation Department Artists at the Disney MGM Studios.
She was also a Production Assistant for Star Search Productions.
Rasheda's dad, Muhammad Ali, passed away on June 3, 2016, at the age of 76.
Explore more on eCelebrity Spy and get updates on Celebrity News, Wikis, Net Worth, and More.