Monica Turner - Mike Tyson's Ex-Wife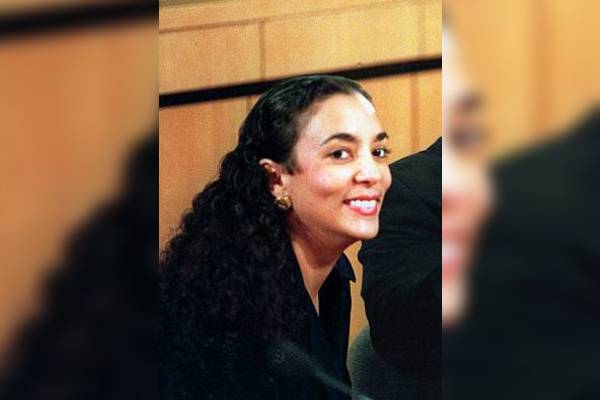 Quick Wikis
Fact
Value
Birth Name
Monica Turner
Birth Day
02/27/1967
Zodiac Sign
Pisces
Nationality
American
Profession
Pediatrician
College/University
Georgetown University
Children
Amir Tyson, Rayna Tyson
Eye color
Black
Hair Color
Black
Monica Turner is a pediatrician, who most people will recognize as Mike Tyson's ex-wife who shared vows back in 1995. Monica did get quite a bit of fame early on. However, ever since splitting up, Monica has remained to stay under the radar, and information about her life seems to be a well-kept secret.
Childhood And Early Life
Born back in February 27th of 1967, Monica Turner grew up in a small family in Washington but always tried her best in everything she did. Growing up, Monica was an exceptional student in school and enjoyed science as her favorite subject. She then decided to continue studying science and became a medical student at Georgetown University.
Before studying at Georgetown University, she majored in psychology and biology at the University of Virginia. She had decided to specialize in pediatric medicine and managed to make a career out of it in the future.
Career And Monica Turner's Net Worth
As stated, Monica focused on her plan of becoming a pediatrician which she managed to fulfill. At the time of her marriage with Mike Tyson, Monica was still in her final year and managed to become one not long after that. Her career was one where she worked hard and fulfilled her dream with her own efforts.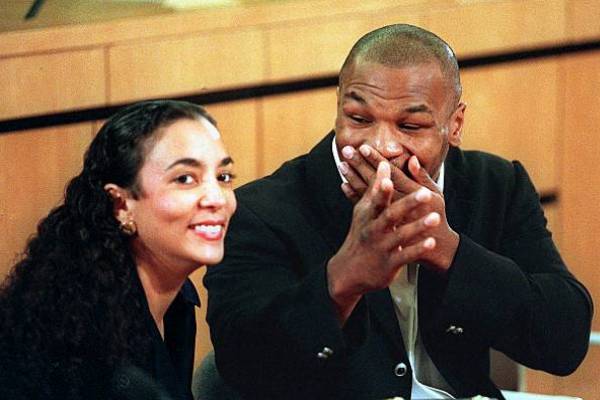 Because Monica started her career not too long ago, and as such, Monica Turner's net worth has not been estimated as well. Well, according to PayScale, a pediatrician in the US earns an average amount ranging between $100K to $210K per year. So we can expect Monica to have a considerable amount of earning. As for Monica Turner's ex-husband, Mike Tyson's net worth has been estimated at a grand of $3 million.
Aside from this, Monica Turner has also put up Mike Tyson's Maryland home which she received in her divorce. The couple had bought the house back in 1995 and got the house in the divorce in 2003. This is also the same mansion, where Mike Tyson's tiger, Kenya was housed at. The house was put up for sale in late May of 2020 and was put up for a reported $8.5 million. News of a buyer has yet to be reported but it seems that earnings from the sales will make Monica quite rich.
Monica Turner's Relationship
As mentioned, Monica Turner's husband is none other than the former boxing champion, Mike Tyson. The two had met at Eddie Murphy's New Jersey mansion in the late 1980s. Several people at the party had found Monica really pretty, but Mike Tyson was the one who had managed to steal this princess's heart away. And later in 1999, Mike Tyson's image was given a new portrait by Monica. She insisted that the world did not know about her husband and described Mike Tyson as a loving husband and father who likes to roll around on the living-room floor laughing with the kids.
A couple of years after their meet, Tyson went to prison, but the love between the two was very strong and lasted for a long time. And in 1997, the two tied the knot. Sadly the marriage did not last too long and in 2003, the two divorced. During their time together, Monica Turner became the mother to two of Mike Tyson's children, Amir Tyson and Rayna Tyson, both of whom have managed to live off a wonderful lifestyle of their own.
Lifestyle
At the moment, it seems that Monica Turner has been living a life hidden from the media while not revealing any information about her. While she has occasionally made appearances on her children's Instagram, the photos usually tend to be old photos taken years ago. At the moment, it seems that Monica is currently living a life as a pediatrician and wants to avoid any attention from the media.
Miguel Leon Tyson - Mike Tyson's Son
Respecting her choices of privacy, it seems that there has been nearly no news of Monica Turner in the past few years and it seems that this privacy will continue to be respected. Fans of Mike Tyson, however, continue to hope that they will be seeing Mike and Monica together at least once in the future, and maybe one day, it will.
Facts And Trivia
She has a private Instagram account with 13 followers as of now.
She was happy to be at her son Amir Tyson's graduation ceremony.
Monica's ex-husband has also been married to Lakiha Spicer, & Robin Givens.
Get More Updates In News, Entertainment, Net Worth, and Wikis In eCelebrity Spy.