Nardwuar - Talented Interviewer And Musician
Quick Wikis
Fact
Value
Birth Name
John Ruskin
Birth Day
07/05/1968
Birth place
Vancouver, Canada
Zodiac Sign
Cancer
Nationality
Canadian
Profession
Musician, Interviewer
Parents
Olga Ruskin, Vernon Ruskin
College/University
University of British Columbia
Personal Website
https://www.nardwuar.com/
Eye color
Black
Hair Color
Black
Among the thousands of interviewers in every country, it is not easy to make a name internationally, but even among them, the Canadian interviewer, Nardwuar is definitely among the top. His unique way of meeting, and interviewing people makes him one of the fan favorites and as such, there is a lot that his fans want to know about.
Because of his extensive and often described, 'second-to-none' research skills, Nardwuar the Human Serviette is highly regarded and has an extremely long list of celebrity interviews written on his list. But even with all the extensive research Nardwuar does on others, not a lot is known about Nardwuar himself, and fans often try to get to know all about him. As such, here is most there is to know about the Canadian interviewer.
Childhood, Family And Growing Up
John Ruskin, better known as Nardwuar was born and brought up in Vancouver, Canada where Nardwuar's father, Vernon Ruskin was an engineer while Nardwuar's mother, Olga Ruskin was a local journalist and a historian as well as a high school teacher. Growing up with a historian mother, Nardwuar quickly got interested in history and after graduating from Hillside Secondary School, attended the University of British Columbia from where he got a bachelor's degree in history.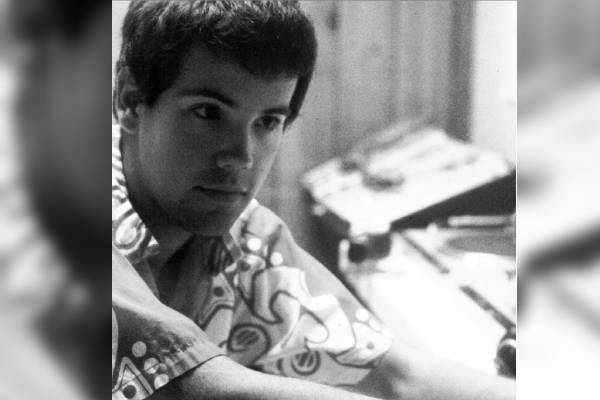 While he was still in school, Nardwuar, with his great study record, became a member of the student council. As a member, Nardwuar got the exposure he needed and started interviewing several well-known people at the time. As an amazing speaker, it was only a matter of time, before Nardwuar started to have a career as an interviewer.
Beginning Of A Career
As a student, Nardwuar was very interested in music and as a student council member, Nardwuar was also in charge of booking bands for his school events. Because of his huge interest in music, Nardwuar's main interviewees are musicians and he himself is a member of the band called The Evaporators. Nardwuar's first interview was back in 1985 to the members of the band called Poisoned.
Nardwuar was interested in public speaking from a very young age and that may have been one of the reasons as to what helped Nardwuar become an amazing and unique interviewer. His funny, and often described 'unique', style of interviewing is different from almost all others and is often thoroughly enjoyed by the people. Another factor that makes him an amazing interviewer is his extensive research before any interview and finding out information that even the stars themselves sometimes forget and of course, his ending catchphrase, "Doot doola doot doo..... doot doo"
As such, he is also very respected among interviewers and aspiring journalists.
Nardwuar Net Worth And Earnings
Nardwuar is a popular interviewer and musician well-known by many people and as such, it goes without saying that Nardwuar has a fortune. His skills and years of activity as an interviewer has helped him earn quite a bit of wealth. So much so, that Nardwuar's net worth has been estimated to be anywhere between $10 million to $15 million, if not more. Nardwuar also manages to earn quite a bit of money from the sale of The Evaporators merch which can be purchased directly from his website.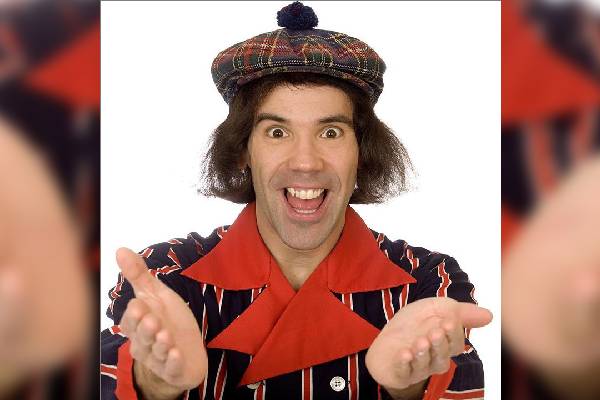 And looking at all the expensive and rare collectibles he tends to give to his interviewees as gifts tend to prove that his wealth might be more than that. Nonetheless, it is clear that Nardwuar has managed to earn whatever he has through sheer will and effort, and from the looks of it, Nardwuar's net worth will probably be seeing a rise, really quickly.
Well, the talented personality has got a YouTube channel and most of his interviews can be found there. And according to the Social Blade, his channel NardwuarServiette has got an estimated monthly earning ranging between $2.2K - $35K and yearly earning ranging between $26.3K - $420.3K. As his subscribers are increasing daily, one can expect his income from his channel to increase in the upcoming days as well. So looking at that we can assume Nardwuar's net worth to be of a grand sum.
Relationship Status
At the moment, news of who Nardwuar's wife is, as well as who are Nardwuar's children, might be still a secret if there is anyone. In fact, it is believed that, despite his age, Nardwuar may not have tied the knot yet. It is one of the secrets that Nardwuar keeps tightly secured and it is possible that the answer may not be revealed to the public anytime soon.
Aaron Hagar - Artist and Sammy Hagar's Son
Well, the person who knows how to dig up other people's secrets can really keep his secrets hidden.
Whether Nardwuar is married or not, and whether he has a loved one close to his heart may be a close secret, but fans hope that one day, Nardwuar will reveal the news himself. Fans hope that news of Nardwuar's relationship is released soon and if he still hasn't married, the name of the woman who steals his heart away is revealed to the public.
Lifestyle
Despite his age, Nardwuar still seems to be as active as ever and puts many younger journalists to shame. Nardwuar still makes sure to reveal interviews every now and then and never slacks on his extensive and second-to-none research. Nardwuar currently resides in his hometown in Vancouver, Canada but loves to travel every now and then.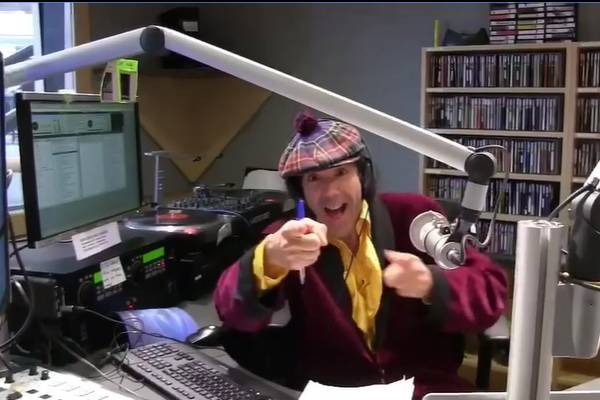 Aside from these, it is a close kept secret as to what exactly Nardwuar does to spend his free time at home but it is believed that he often writes songs and enjoys reading books. The interviewer known for his research and information gathering skills also seems to be an expert at keeping things a secret that he wants to keep hidden. But maybe someday, Nardwuar will answer all of these questions that still surround him.
Facts And Trivia
He has over 617K followers on Instagram as of now.
Has a star on the BC Walk of Fame.
His first interviewee was Art Bergmann.
Explore more on eCelebrity Spy and get updates on Celebrity News, Wikis, Net Worth, and More.