Scarlett Sabet - Poet and Jimmy Page's Girlfriend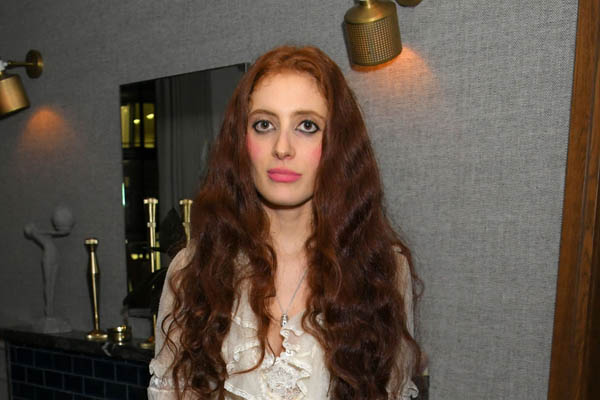 Quick Wikis
Fact
Value
Birth Name
Scarlett Zoreh Sabet
Birth Day
07/01/1989
Zodiac Sign
Cancer
Nationality
British
Profession
Actress, Poet
Parents
Masoud Sabet, Marie-Claire
Dating Partner
Jimmy Page
Sibling
1 brother and 1 sister
Personal Website
scarlettsabet.com
Height
5 feet 7 inches
Eye color
Hazel
Hair Color
Red
Scarlett Sabet is a poet and a performer born on the 1st of July, 1989. People that have seen her performance have described her as a mystic as her performances are known to entrance people.
Also working as an actress, Scarlett Sabet has also explored other fields in the film industry. With her air and elegance, she has been able to capture the attention of many people including Jimmy Page, founder of Led Zeppelin 
Family and Siblings
The gorgeous poet was born to parents Masoud Sabet, an Iranian and Marie-Claire. Scarlett's father who is also known as Mas was previously the director of Ingen Software Services Limited and also is a part-time IT consultant. And as for her mother, Marie is a careers consultant.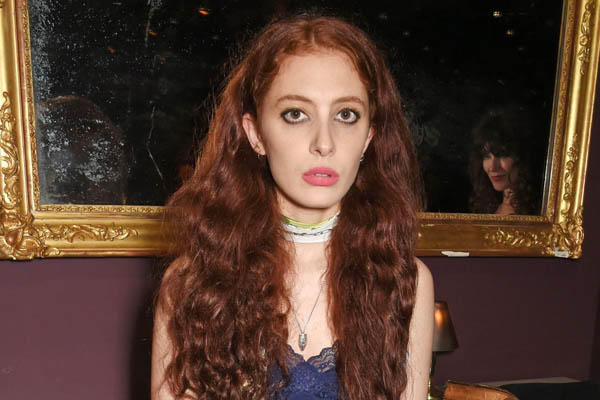 Speaking of her siblings, Scarlett Sabet is the eldest among three. She has got a lovely sister and a handsome brother. 
Scarlett Sabet's Poetic Career
As mentioned above, the talented Scarlett Sabet writes poetry. Jimmy Page's girlfriend Scarlett Sabet is a London based poet and performer whose first collection "Rocking Underground" was launched with a reading at the Chelsea Arts Club in November 2014. "The Lock And The Key" which was her second collection was launched with a reading at Shakespeare and Company in July 2016, Paris.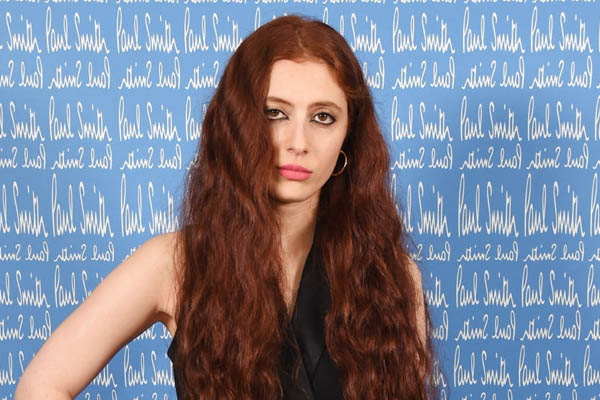 In September 2016, Scarlett Sabet was invited by Sir Van Morrison to perform at Aspects Literary Festival in Belfast. In early 2017, she was interviewed and also gave a reading for the radio program "Van Morrison And Me" which was hosted by journalist John McCarthy for the BBC World Service, and featured Sir Van Morrison, novelist Ian Rankin, and Brian Keenan. In 2018, "Zoreh", Scarlett's third collection of poetry was launched with a poetry reading at the iconic City Lights bookstore in San Fransisco.  
Net Worth and Sources of Income
Scarlett Sabet's net worth has been accumulated from her career as a poet, performer, and also an actress. As an actress, she is mostly known for her roles in movies and TV series such as Skins, Myths, Perfect Hideout, and many more. She has also made appearances in TV shows such as Peep Show, Life's Too Short, The Midnight Beast, and various others. She has directed, written, as well as acted in the short film titled "Burning".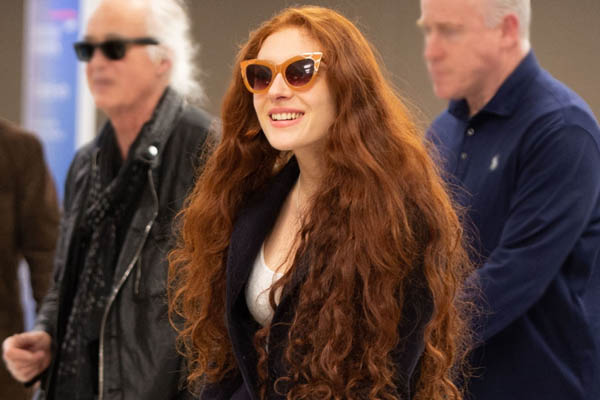 Scarlett Sabet's poetry has been featured on the BBC, Sky News, ABC Radio News, London Live TV, Soho Radio, Hunger Magazine, and many more. She was also invited by Dr. Dan Chiasson to give a reading at Wellesley College in Massachusetts. She launched "Camille" in 2019, Paris. Camile is a collection of almost 50 love poems. She must have earned a hefty amount of money through all of her works. 
Scarlett Sabet's poetry can be bought through her official website. Some of her works with their respective prices are listed below:
| | |
| --- | --- |
| Works | Prices |
| Catalyst by Scarlett Sabet (Signed Edition) (Vinyl) | $323.62 |
| Camille | $25.89 |
| Rocking Underground | $19.42 |
| Zoreh | $19.42 |
As for Scarlett Sabet's boyfriend, Jimmy Page's net worth stands at a staggering amount of $170 million. Jimmy Page is a renowned musician who is the founder of Led Zeppelin. Jimmy has amassed his fortune mainly through his musical career. 
Scarlett Sabet Was Previously Engaged
Previously, Scarlett Sabet was said to have been engaged to professional photographer Sean Moorman. Sean's Facebook page, which he uses to promote his photography, had many images of Scarlett and he also described her as his "baby" and "partner in crime." Several of the photos that he took of her have been used professionally by Scarlett and both of them seemed to had formed a close relationship starting summer 2013.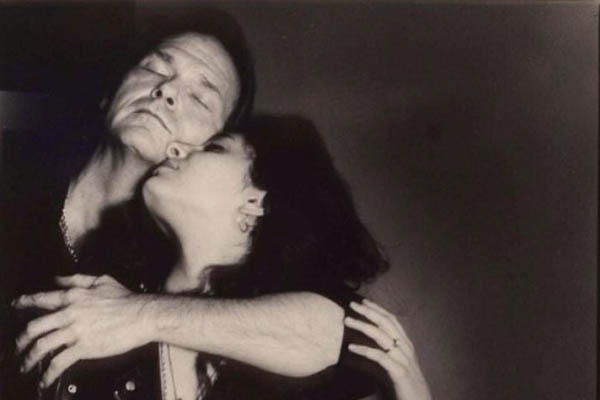 Scarlett Sabet's friends had said that she and Sean Moorman were engaged but never got to their wedding. 
Scarlett Sabet Is In A Relationship
The talented Scarlett Sabet is often referred to as Jimmy Page's girlfriend. As mentioned above, Jimmy Page is a legendary musician and the founder and guitarist of one of the greatest rock bands Led Zeppelin. Jimmy Page and Scarlett Sabet first met in 2012 but their relationship only started two years later. In an interview with Interview Magazine, the couple had mentioned that Jimmy first heard Scarlett read in 2013 at World's End Bookshop on the King's Road in Chelsea.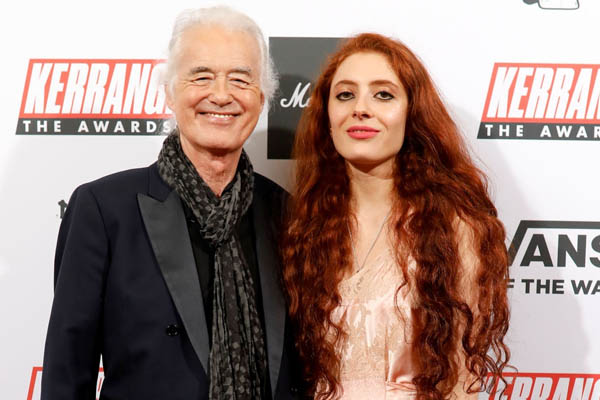 It looks like the couple is still going strong and are seen together at various events. In October 2019, Scarlett Sabet released catalyst, a radical spoken world album, which is available on vinyl and all streaming platforms. Catalyst features seven poems written and performed by her and produced by none other than Jimmy Page himself. The couple has appeared in various interviews and seems to be very much in love. 
As a very talented poet, Scarlett Sabet is sure to release more of her works. We hope the best for her and her career in the future.
Keep Up With eCelebritySpy, For More Updates On News, Net Worth, Wikis, and Articles.