Shareef O'Neal Bio - Shaquille O'Neal's Son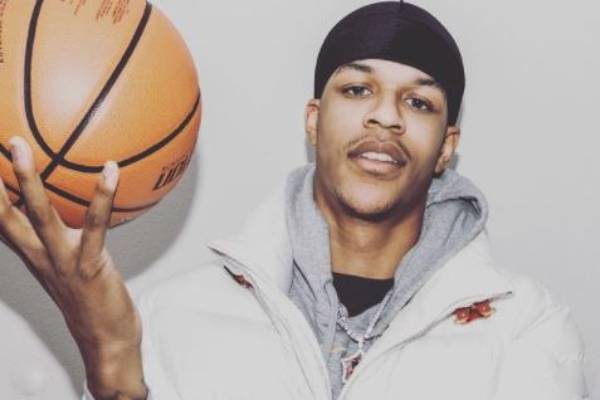 Quick Wikis
Fact
Value
Birth Name
Shareef Rashaun O'Neal
Birth Day
01/11/2000
Birth place
Los Angeles, California, USA
Zodiac Sign
Capricon
Nationality
American
Profession
Basketball Player
Parents
Shaquille O'Neal and Shaunie O'Neal
Sibling
Shaqir O'Neal, Amirah O'Neal, Taahirah O'Neal, Myles O'Neal and Me'arah O'Neal
College/University
Crossroads School, University of California, Los Angeles, Louisiana State University
Height
6 feet 9 inches
Weight
219lbs
Eye color
Brown
Hair Color
Black
Shaquille O'Neal found fame as one of the greatest players in the NBA games. He is known for his giant stature and amazing on-court and off-court skills. Now, after his retirement, his children have picked up the game and continue to shine a light on the O'Neal name.
Shaquille O'Neal's son Shareef O'Neal is one of the O'Neal offspring who has followed in his father's footsteps. The talented Shareef has made a name for himself in his high school and college career and has continued to showcase his prowess on the basketball court.
Early Life And Childhood
Shareef O'Neal was born as the first child of Shaquille and his ex-wife, Shaunie O'Neal, on January 11, 2000, in Los Angeles. Growing up, O'Neal did not play basketball and was more interested in skateboarding. He did not share his father, Shaquille's, passion for the game for most of his childhood.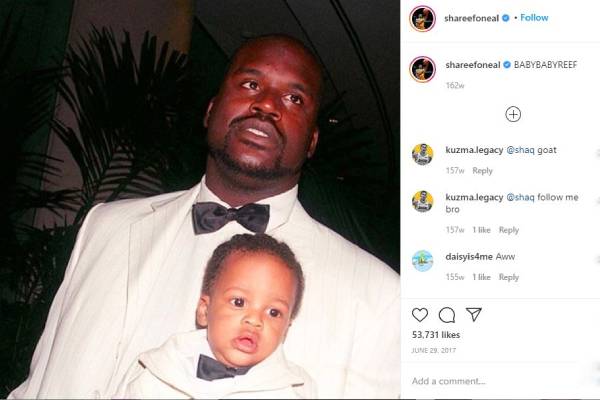 Shareef revealed that he was not a good basketball player when he was younger. And he was not sure about following in his father's footsteps. But after hearing about him not being as good as his father at an AAU game, O'Neal changed his mind and started training to be better at the age of thirteen.
Shareef O'Neal Net Worth And Career
Now, at this vulnerable age, Shareef has made up his mind and has pursued a career in basketball. While he has not yet been drafted by the NBA, O'Neal has been working towards it for some time now. He played at the forward position in his freshman season for the team at Windward School.
Talking about his statistics, at the end of his first season, O'Neal was averaging 2.9 rebounds and 3.7 points per game. He transferred to Crossroads School and continued to improve his game and even scored twenty points in a game against the basketball team of Mater Dei High School.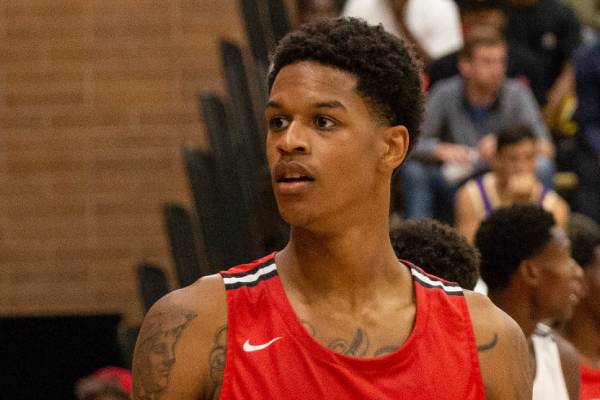 Shaquille O'Neal's son then joined UCLA but missed the 2018-19 season due to a medical condition. He made his college career debut in the following season and averaged 2.9 rebounds and 2.2 points per game at the end of the season. He has since announced his plans to transfer to Louisiana State University to continue his college basketball career.
While O'Neal has yet to earn a specific amount as salary during his short career, he must have received a significant amount in scholarships and other avenues. In 2011, it was revealed that college players received $120K a year, and since the market has grown in recent years, it is clear that players get more now.
In addition to this, Shareef O'Neal's net worth will also include a significant share from his father's $400 million net worth. As for his mother, Shaunie O'Neal has an estimated net worth of $35 million.
Shareef O'Neal's Heart Condition
During his promising early years as a basketball player, Shareef suffered from a heart condition. He had to go through an open heart surgery for the right anomalous coronary artery, which forced him to miss the 2018-19 season.
After the diagnosis, O'Neal underwent surgery in December 2018 and has since recovered well. He has revealed that the recovery after the surgery was very hard, but he has come out of it stronger than before and has already played a few matches. 
Family And Siblings
As a part of the O'Neal family, Shareef O'Neal has been in front of the public eye at an early age. He has been featured in the show, Basketball Wives, which was created by his mother, Shaunie O'Neal. His siblings and half-siblings have also appeared in some episodes of the show.
While Shareef is the eldest son of Shaquille and Shaunie, he has two older half-siblings from his parent's previous relationships. Myles O'Neal is Shaunie's son from a past relationship, and Taahirah O'Neal is Shaquille's daughter with Arnetta Yardbourgh.
 Also, Shareef is an older brother to Amirah O'Neal, Shaqir O'Neal, and Me'arah O'Neal. The siblings share a close bond with each other and are also close to their parents even though the two are now divorced.
Does Shareef O'Neal Have A Girlfriend?
Coming from a well-known family, Shareef's life has been out in the open for quite some time now. However, he has been tight-lipped about his love life. There is little to no information about the emerging star's previous relationships if he had one.
While he has not talked about his lovelife, he was recently rumored to be dating television star, India Love. The two young stars were romantically linked after they did a Tik Tok video together. Whether they are together or not is not revealed yet, but there is no doubt that the couple would look great together.
Trivia
Shareef O'Neal was ranked among the top high school basketball player.
He currently has over 2.7 million followers on his Instagram.
His sister, Amirah O'Neal has also started her career as a basketball player.
Get More Updates In News, Entertainment, Net Worth, and Wikis In eCelebrity Spy.