Sophie Simmons - Singer and Gene Simmons' Daughter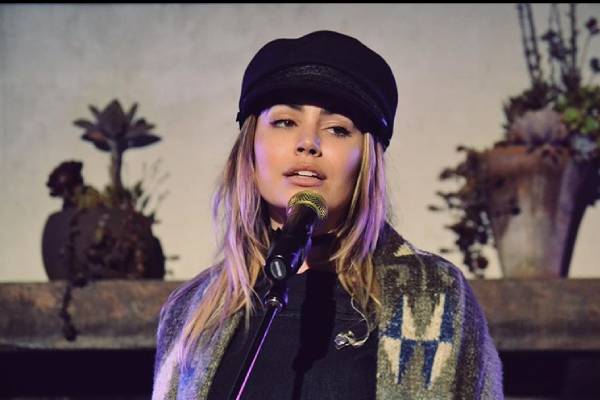 Quick Wikis
Fact
Value
Birth Name
Sophie Alexandra Tweed-Simmons
Birth Day
07/07/1992
Birth place
Los Angeles, California
Zodiac Sign
Cancer
Nationality
American
Profession
Reality TV Star, Fashion Model, Singer
Parents
Gene Simmons, Shannon Tweed
Sibling
Nick Simmons
Net Worth
$10 million
College/University
Pitzer College
Personal Website
https://www.sophietsimmons.com/
Height
5' 8"
Eye color
Light Brown
Hair Color
Light Brown
Gene Simmons' daughter, Sophie Simmons, is one of those stars who was born famous but managed to make a name for themselves with their skills alone. Her skills as a TV star, singer, and as a gorgeous model are top-notch. Despite her popularity being quite high, there are quite a few things that many fans don't know about her.
Because of Sophie's ever-growing fan base, new fans want to know all there is to know about her and about her life. If you happen to be a fan as well and want to know all about Sophie Simmons, make sure to stick till the end.
Early Life And Family
Sophie grew up in a well-known family of four: Sophie Simmons' parents, Gene Simmons and Shannon Tweed, along with herself and her brother Nick Simmons. Sophie's father had made a name for himself as one of the greatest musicians, while her mother Shannon was well-known as a model. 
Born and brought up in Los Angeles, Sophie attended Pitzer College in Claremont. During her time in college, Sophie loved playing volleyball for her college team and was one of the best players. While growing up, however, Sophie tended not to get involved with neither the musical or modeling careers as she did not want any comparison between herself and her parents. 
Career
At the young age of 11, Sophie was introduced to the world with the TV show Gene Simmons: Family Jewels. The show aired from 2006 for roughly six years and had become quite well-known. While in the beginning, Sophie didn't want to do anything to do with a musical career, and it seems that growing up, Sophie realized that she could make a career out of her music skills. Now Sophie Simmons's music such as Black Mirror, Paper Cut, Burn Me Down, and Kiss Me, along with many others, make her a well-known presence.
Sophie has since been a part of several TV shows and movies as well throughout the years, and her presence in Hollywood is greatly appreciated by her fans. Sometime in 2014, Sophie also partnered up with The Style Club and launched her own clothing line, which she likes to describe as "a sexy grandma." Anyone interested in listening to her song on Spotify or any other music streaming sites or even to buy some products available on her website.
Sophie Simmons' Net Worth And Earnings
Seeing how Sophie is well known in music, acting, and clothing lines, it would make sense for Sophie to have amassed a lot of wealth. In fact, Sophie Simmons' net worth is estimated at a grand of $10 million. As for her father, Gene Simmons' net worth is estimated at a grand of $350 million while her brother, Nick Simmons' net worth is estimated at $10 million.
Shannon Tweed Net Worth - Income And Earnings From Her Acting And Modeling Career
Looking at her career path, we can expect most of her net worth to be from her musical and acting career while her clothing line also making a generous contribution to it. Seeing how popular Sophie has become and how she still has a long way to go, we can expect Sophie Simmons' net worth to rise again very soon.
Relationship Status
For someone as gorgeous as Sophie, one would expect her to have already been taken. In fact, Sophie Simmons' boyfriend for a short period of time was Christopher James. The couple had been dating for a short time before deciding to split up. But that doesn't mean that Sophie has not been shipped with any other person. For quite a while Sophie was rumored to be dating Felix Cartel.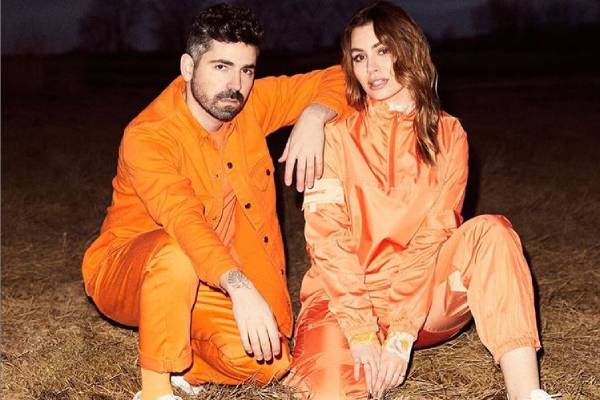 Often appearing in Sophie's Instagram, Felix Cartal was rumored to be Sophie Simmons' boyfriend for quite a while before all of these rumors were addressed to and denied by Sophie. As of now, Sophie seems to be single and in no hurry to find a partner. Nonetheless, fans are hoping to see Sophie with someone very soon who may very well be Sophie's partner.
Lifestyle
At the moment, Sophie seems to be living a wonderful life and enjoying every moment of it. Sophie loves going outdoors and makes sure to always find some time for her family no matter how busy her schedule is. Sophie has managed to make a great career out of something she did not expect to be doing as a child; however, it seems that she has blended in perfectly.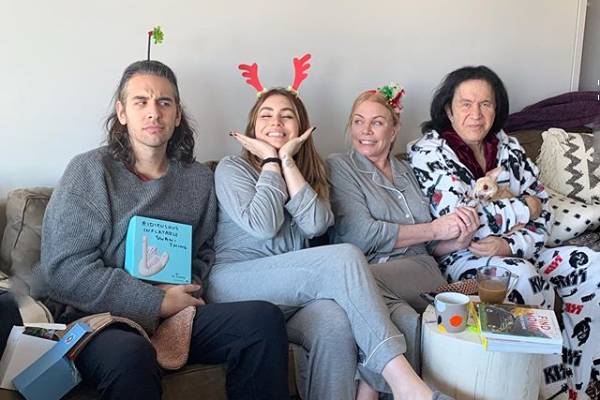 Sophie is a very easy going person and knows how to live her life to the fullest and making the best of her opportunities. While there is much left to be known about her personal life, it may not be long before more info is released to the public, and fans can know all there is to know about how Sophie Simmons lives her life.
Facts And Trivia
She has over 295K followers on Instagram as of now.
Sophie has over 296K followers on her Twitter as of now.
She can bake really well.
She is afraid of large crowds.
Stay Up To Date With eCelebritySpy To Get Recent Updates On Celebrity Net Worth, News, Wikis, And Entertainment.