5 Facts About Film Director And Dick Ebersol's Son Willie Ebersol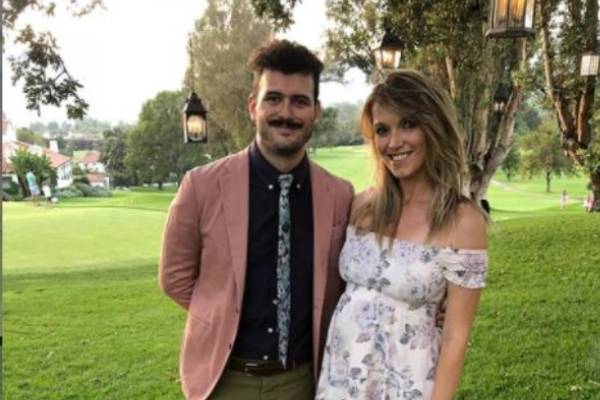 Dick Ebersol's son Willie Ebersol is an American director and producer who has been part of several notable documentaries. He has helped create many original documentaries and television shows along with his brother Charlie Ebersol.
Along with his newfound fame as a director and writer, Willie is also known for his last name, Ebersol. And even though he has kept much of his personal life away from the spotlight, several people are eager to learn more about Dick Ebersol's son.
So, here are five facts about Dick Ebersol's son, which shines a light on the talented director and producer:
Son of Two Famous Parents
Willie Ebersol, born as William Ebersol, is the son of a television executive, Dick Ebersol, and actress Susan Saint James. He is the middle child of the pair and has two brothers, Charlie Ebersol and Teddy Ebersol.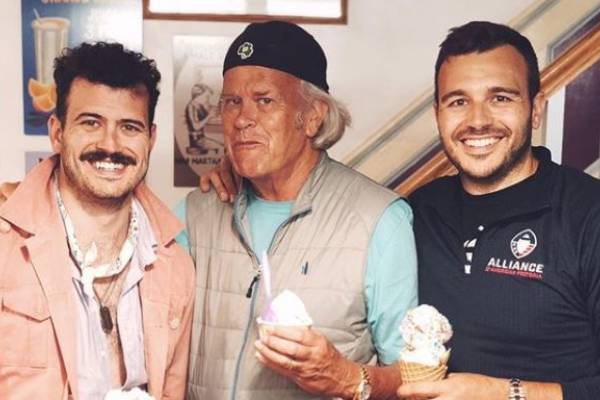 The Ebersol family had been in the news for a long time because of Dick and Susan's career in the entertainment industry. Ebersol's father, Dick, is known as the senior advisor for NBC Universal Sports & Olympics, and his mother, Susan, is an Emmy winning actress.
Has Famous Family Members
In addition to his parents, Willie Ebersol also has a few other family members who are famous for their works in the entertainment business. Ebersol's cousin from his mother's side, Christa Miller, is an actress and model who is mostly known for her work in shows like Scrubs, Cougar Town, and The Drew Carey Show.
Willie has two older half-siblings from his mother's previous marriage. His half-brother, Harmony Lucas, is also involved in the industry; however, his half-sister, Sunshine Lucas, has stayed away from the spotlight.
Is Married And A Father Of Two
Talking about family members, Willie Ebersol's family also includes his wife and two children. The well-known director has been married to an entrepreneur, Lauren Ebersol, since 2013 and is a father to two beautiful children. Willie Ebersol's son Independence "Indy" Ebersol was born in 2016, and his daughter, Voyager Bright Ebersol, was born on January 4, 2019.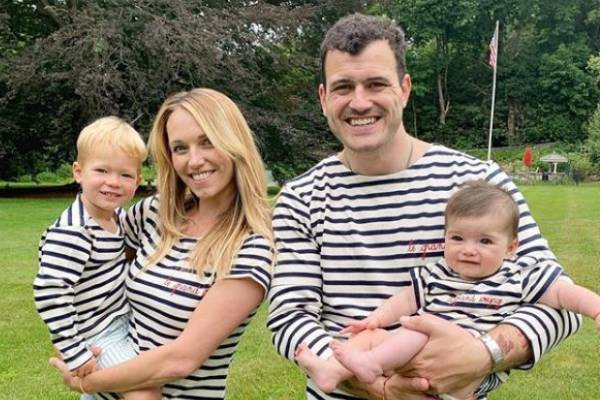 While Willie has chosen to keep his social media private, his wife, Lauren's Instagram account is a great place to see the Ebersol family's shenanigans. Willie Ebersol's wife does not hesitate to share photos of their children and showcase their love to the world. 
Is Part Of The Entertainment Business
As a part of the famous Ebersol family, Willie grew up surrounded by Hollywood's glitz and glamour. He became interested in the movie industry and wanted to create stories for himself. His first work was a collaboration with his brother Charlie in his documentary, Ithuteng (Never Stop Learning). Charlie produced the project while studying at Notre Dame and Willie was the one who directed it.
Ebersol has since directed and produced documentaries and also a few episodes in television series. He has continued to work alongside his brother, and they have collaborated on works like The Wanted and NFL Characters Unite. These projects have garnered critical acclaim, and the Ebersol brother's first documentary even won the OneXOne award at the Toronto International Film Festival.
His Father And Brothers Were On Plane Crash
While the Ebersol family is recognized for their work in the movie and television industry, they are also remembered for the tragedy they suffered in 2004. Willie Ebersol's father and brothers were all involved in a plane crash that garnered major media attention at the time.
Ebersol's older brother, Charlie managed to rescue his father after the crash; however, the family lost their youngest member, Teddy Ebersol, in the accident. Both Dick and Charlie suffered severe injuries, and a few years after the accident, the family was on The Oprah Winfrey Show to talk about their loss.
After going through such harrowing experiences, the family is closer than ever. All of them share a close bond with each other, and even though they will never get over losing their younger brother, both Willie and Charlie have moved on with their life. We hope that Willie and all of the Ebersol family have a beautiful life ahead.
Get More Updates In News, Entertainment, Net Worth, and Wikis In eCelebritySpy.