Who Is James Murray's Soon To Be Wife Melyssa Davies? The Impractical Jokers Star Was Previously Married As Well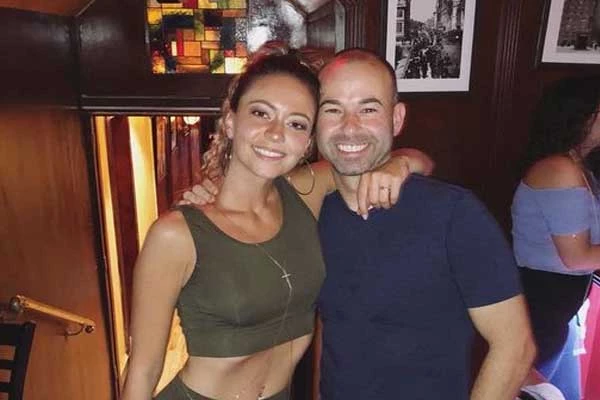 The fantastic comedian, James Murray's soon to be wife, Melyssa Davies, just finished nursing school. She was proposed to on the 30th of August, 2019 in New Jersey. And although there have been certain rumors about James being gay, it looks like they've all been waived since the couple is getting married next year.
Murray quite adorably executed the proposal, and it took Davies by surprise. Melyssa admitted that she couldn't be happier, that she could be herself around him, and that she had been ready to marry him for a while. The pair first met during a launch party James threw.
50K Fans Helped James Murray Propose His Fiance Melyssa 
James Murray and his partner, Melyssa, took their first vacation together in Turk and Caicos, and that was where James said that he loved her with the help of a scrabble board, which was months ago before the proposal. While his initial plan was to ask her out in the same place, the Hurricane Dorian created a bit of hassle for them, which made them cancel the trip. Even though it wasn't his original plan, Murray popped the question to Melyssa just outside the home they bought together in New Jersey, much to her surprise.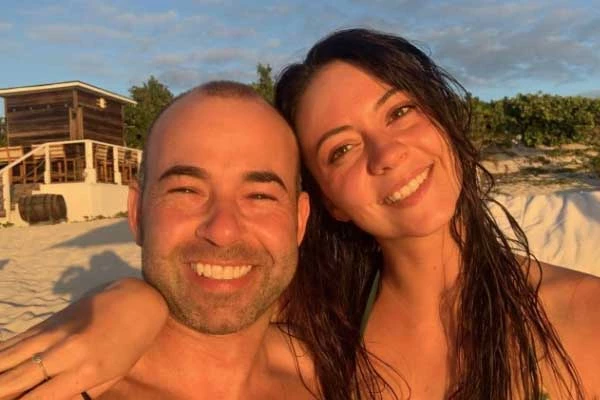 The comedian Murr set up a picnic and added some champagne to the plan along with a Scrabble Board on a beautiful sunny afternoon. Melyssa was asked the question by having the phrase "Would you marry me?" spelled out in the scrabble board by Murray. And we can assure you Murr's fiance found it super romantic. Well, since then, even the board is hanging on their wall now. Not to mention the stunningly gorgeous Tiffany & Co. solitaire round diamond ring on a plain band which Davies couldn't stop staring. Can Murray be any more romantic?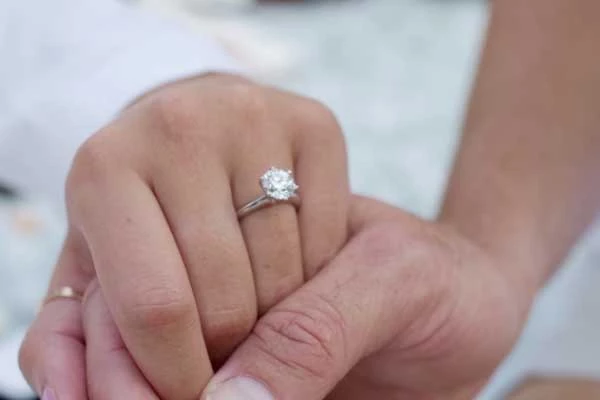 Moreover, he secretly filmed thousands of fans asking Melyssa to marry him, so he got to show his lover a video of probably over 50K people asking her to marry him. Now this includes fans from all across America, and all of them had kept it a secret for over six months. We can't even begin to imagine the overwhelming feeling of joy Melyssa must have felt by this unimaginably romantic gesture by her soon-to-be husband.
James Murray And Melyssa Davies' First Meeting
The Impractical Jokers' actor, James Murray, and his gorgeous partner's fateful day began with the party that Murray threw for publishing his best-selling novel, Awakened. The pair met at the party and hit it off that night immediately as there was immediate chemistry, and James felt grateful that he finished the book. Who knew that the coincidental meeting would lead Melyssa and James to the 30th of August, 2019, the day they got engaged.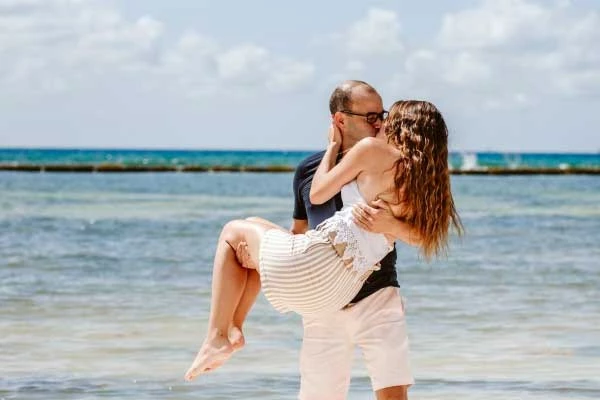 Now, the engaged couple of Murray and Davies are planning a wedding in Rhode Island in the fall of next year, 2020 and are looking forward to building their future together. The other three lads, Joe Gatto, Sal Vulcano, and Brian Quinn, better not pull any weird pranks on the big day.
In the final episode of Season 3, James Murray legally married Sal Vulcano's sister Jenna Vulcano in front of him while Sal's mouth was duct-taped. The marriage was annulled right after the honeymoon night. Jenna Vulcano's ex-husband, Murray, stated that this prank was revenge for his skydiving punishment given by Sal previously.
Nonetheless, this time it looks like James is looking for a long haul with Melyssa Davies, who is striving to work in the field of geriatric and hospice care and is of a kind and generous temper. James has seen that first-hand.
James Murray Had A Quarantine Wedding
September 26, 2020, became one of the happiest days for the Impractical Jokers' fans after James Murray confirmed his marriage to Melyssa Davies. While many couples postponed their wedding due to the global pandemic, James Murray and his new-bride, Melyssa Davies, went through with their previous wedding arrangement.
Murray took to his Instagram to share his happy news and shared a beautiful photo of him and his wife. He chose to let the picture do the talking and only captioned it, "Mr. & Mrs." Friends and family flocked the post to congratulate the newlyweds and wish a happy life ahead.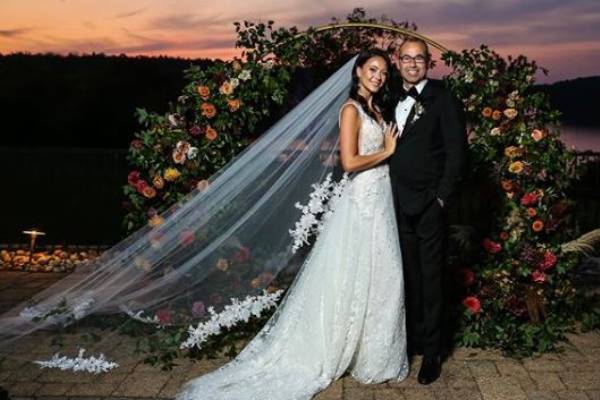 According to People, the pair got married on September 25, at the Lake House Inn in Pennsylvania. They were surrounded by close friends and family, and the ceremony was officiated by James' Impractical Jokers co-star, Joe Gatto. Other Jokers, Sal Vulcano and Brian Quinn, were also in attendance.
While the newlyweds had to compromise for much of the wedding arrangements due to the pandemic, the pair were content on their big day. The happy couple is now jetting off to a two-week trip to the Maldives for their honeymoon.
We wish the couple the best their marital life has to offer. And hope to see a junior Impractical joker soon.
Get More Updates In News, Entertainment, Net Worth, and Wikis In eCelebrity Spy.