Who Is Kiyamma Griffin? Father Of One Of Faith Evans' Children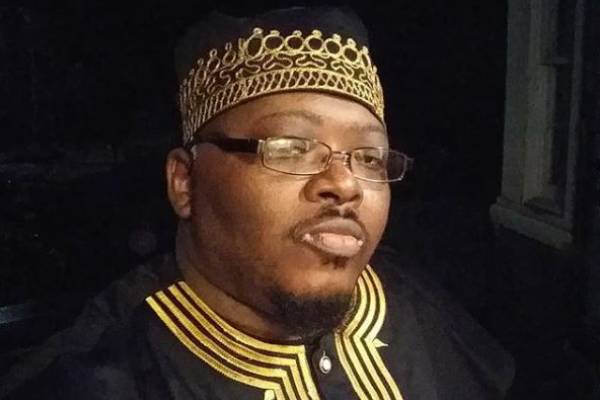 Faith Evans and her relationships have been an exciting topic to talk about for media as well as general people. While her marriage with famous rappers The Notorious B.I.G. and Stevie G is most talked about, she was also in a relationship with another music personality, Kiyamma Griffin, in her earlier years.
Unlike her other relationships, the one with Griffin was very low-key, mostly because Faith was not popular during that time. The two were together before both of them found fame in the music industry.
Where Is Faith Evans' Ex-husband Todd Russaw Now? Facts Including Net Worth
Relationship With Faith Evans
The famous R&B star Faith Evans' first known relationship was with musician Kiyamma Griffin. Both of them were very young during their time together. Since both of them were interested in pursuing their career in music, they moved to Los Angeles together.
While the relationship was new and not as mature, Evans and Griffin were blessed with their first child. After she found out about her pregnancy, she dropped out of Fordham University and gave birth to their daughter, Chyna Tahjere Griffin, on April 1, 1993, when she was just nineteen.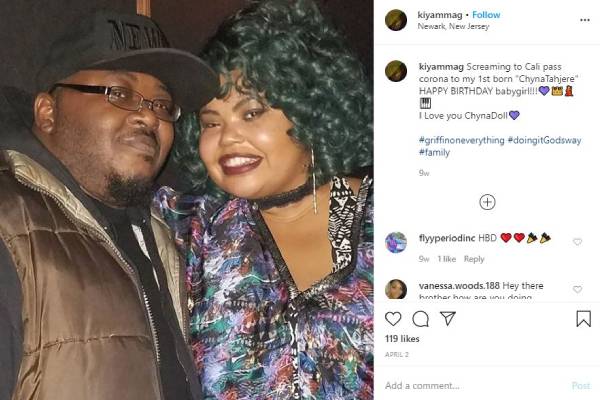 They moved to Los Angeles together from New York, and he even introduced Evans to some of the musicians there. The duo split shortly after but continued to raise their daughter together. The pair never revealed details about their relationship; however, Faith has mentioned her former lover in a few of her interviews.
Marriage And Children
Both Evans and Griffin moved on in their life and went on to marry other individuals. Faith has been married three times since but, Kiyamma is reportedly married to the love of his life, Ashley Griffin. The pair were together for a few years before getting married on June 5, 2015. The pair and their lovely children currently reside in New Jersey and but have not disclosed much about their personal life to the world.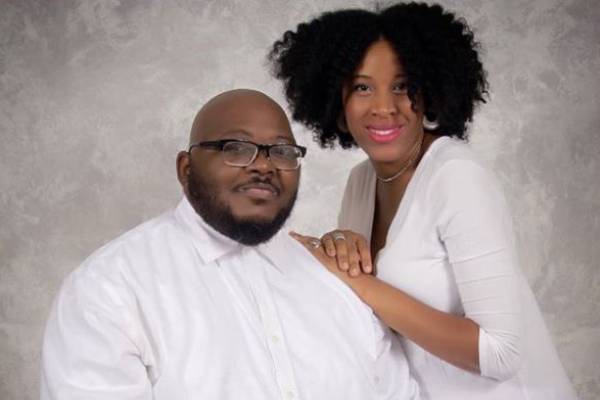 From his marriage with Ashley, Kiyamma has been blessed with four beautiful daughters Xaria Griffin, Skiy Griffin, Eirene Griffin, and Dove Griffin. Xaria, who is twelve, seems to have followed in her father's footsteps as she loves to sing and dance. She currently operates a YouTube channel named Life as Xaria, where she shares tutorials, vlogs, and her dancing videos. Her family, including her younger siblings, Skiy, 6, Eirene, 3, and Dove, 2 has been featured on her channel.
Along with his babies with Ashley, Griffin has eight other kids, Chyna being the oldest one. Kiyamma's oldest son is Daytreon, who goes by DayDay Jackson on Instagram and he also has two younger sons, Seven Griffin, who is now 17-years-old and Zion Griffin, 15. Like any other parent, Griffin is very proud of all of his children and does not hesitate to show love for them. His social media page is filled with pictures of his big brood. Most of the children have followed in their father's footsteps and pursued music as their career.
Is Involved In Music Industry
Like Evans, her baby daddy Griffin is also active in the music business as a record producer and gospel singer/songwriter. According to his LinkedIn profile, Kiyamma is the owner and the acting CEO of the recording company Quan Entertainment Inc. He has also served as the CEO of the Heavenli Soul Music Group for six years.
In addition to owning a music company, Griffin has also released his own music. He is a gospel singer and songwriter, and his songs include his love for Jesus Christ. He even released a song titled, Alright, with his daughter Chyna Tahjere in 2016.
As the owner of a recording company and a musician, Griffin must have earned millions over the years. He has also made music and performed alongside other artists from the Heavenli Soul Music Group over the years, which undoubtedly helped him increase his net worth.
Get More Updates In News, Entertainment, Net Worth, and Wikis In eCelebrity Spy.