Meet Mary Joan Martelly - George Foreman's Wife Since 1985 And Mother Of 5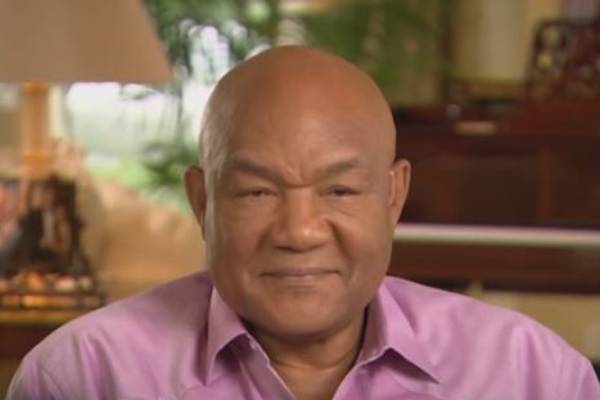 The retired American professional boxer George Foreman found fame after winning a gold medal in the 1968 Summer Olympics. During his boxing career, George defeated numerous opponents and won the world heavyweight championship twice.
Famously known as Big George, the star boxer's personal life and love life is a topic of interest for many people, especially his relationship with his wife of more than three decades, Mary Joan Martelly, aka Mary Joan Foreman.
George Foreman's Wife, Mary Joan Martelly
Mary Joan Martelly is the wife of the famous boxer George Foreman. The couple has been married since 1985. While George's life story has been out in public for years, his wife's life before their marriage is a mystery yet to be solved.
George Foreman's wife Mary reportedly grew up in an East Caribbean island nation called St. Lucia. She is the third girl among eight children of her parents but was very interested in sports. She worked in restaurants and factories to provide for her family after her father's death.
Martelly came to the States with her future-husband to testify for him in a custody battle. She was working as a babysitter during the time and only had a temporary visa of six months. The six months became forever after George and Mary fell in love with each other.
Married To George Foreman
George Foreman and Mary Joan Martelly reportedly dated for a year before their marriage in 1985. George proposed to his future-wife during one of their movie dates. The pair walked down the aisle on March 27, 1985, in front of their close friends and family members. This was the fifth marriage for the former professional boxer.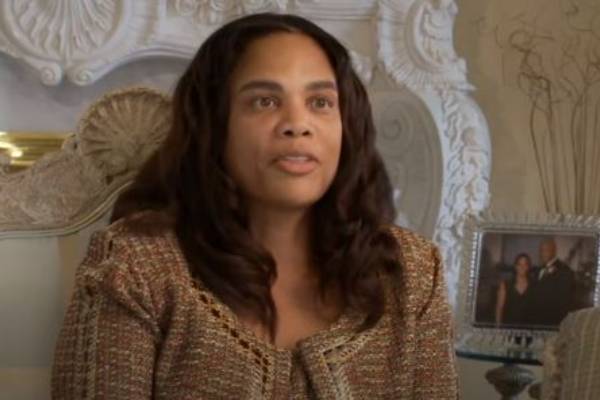 Mary Joan Foreman's husband George, was married to four different women before he met his current wife. He was married to Adrienne Calhoun for three years between 1971 and 1974. His second wife was Cynthia Lewis, who he wed in 1997 but divorced two years later.
Foreman then tied the knot with Sharon Goodson on September 15, 1981. However, their marriage did not even last a year as they separated in April 1982. Just five days after separating from his fourth wife, George married Andrea Skeete. The pair were married for almost three years and divorced in February 1985.
Looking at the timeline, it looks like George and Mary started dating when he was still married to his fourth wife. While his previous marriages did not even cross the five years mark, Foreman's marriage with Mary has lasted more than three decades now. It looks like, after many failed relationships, George finally found his happily ever after with his current wife, Mary.
Children And Stepchildren
George Foreman and his wife Mary Joan Martley have been blessed with five beautiful children. Their children are Leola Foreman, Natalie Foreman, George Foreman IV, George Foreman V, and George Foreman VI. All of them have succeeded in their respective field and have been featured in the show Family Foreman.
In addition to their five biological children, George also adopted two daughters. Isabella Brandie Lilja Foreman was adopted in 2009 and Courtney Issac Foreman in 2012. Mary also has five stepchildren from her husband's previous relationships.
Michi Foreman, George Foreman Jr., Georgetta Foreman, Freeda Foreman, and George Foreman III are Mary's five stepchildren. Among them, Freeda followed in her father's footsteps and was a well-known female boxer. Sadly, she died on March 9, 2019, and her death was ruled as a suicide.
Mary Joan Martelly Lives A Private Life
Both George and his wife Mary have kept their life away from the media. The pair live a relatively low-key life and is rarely seen in public. It is believed that Mary has helped manage her husband's business along with providing him a companionship.
While they have lived a private life, the Foreman pair have been involved in many AIDS awareness programs. They have volunteered for a campaign about the prevention of pediatric AIDS and has worked in spreading awareness of the disease in children. For all the work they did for AIDS awareness, George Foreman and his wife Mary Joan Martelly were honored at the event, A World of Friends Fighting AIDS.
Nevertheless, let's hope that George Foreman's wife, Mary Joan Foreman will reveal more about herself in the coming days and let her curious fans know more about her. 
Get More Updates In News, Entertainment, Net Worth, and Wikis In eCelebrity Spy.