Married For 16 Years, What Went Wrong Between Matthew Nelson And His Ex-Wife Yvette Nelson?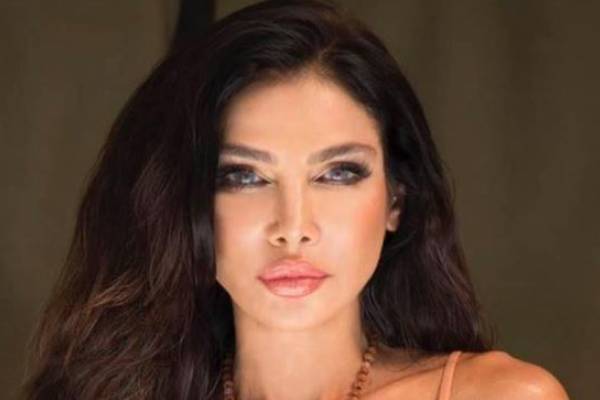 Matthew Nelson and Gunnar Nelson were both pretty famous in the 90s as an amazing band of twins. They, while not living in their hay day now, are living a wonderful life with their families as of now. However, this wasn't always the case. One of the brothers, Matthew Nelson had a divorce with his ex-wife, Yvette Nelson, who he was with for 16 years. The reason, however, is something that a lot of fans don't know about.
Let's take a look and see exactly what might have transpired between the two, what may have caused a split, and what happened thereafter.
Who Is Gunnar Nelson's Wife Lila Kersavage aka Lila Nelson? Any Children Together?
Who Is Matthew Nelson's Ex-Wife Yvette Nelson?
Born as Yvette Serpohi Stefens on August 19, 1969,  Yvette Nelson, even before her marriage with Matthew Nelson, had started her journey as an actress. Speaking of her parents, her father is a German, and her mother is an Armenian. She graduated high school with a GPA of 4.0 by the age of 15 and had lived in multiple countries to further her modeling career at 16.
However, it took a while before she had made any significant contribution as an actress. Then, for the next couple of years, Yvette continued to make short appearances in TV shows and a few movies. Because of this too, Yvette had not become too well-known as an actress.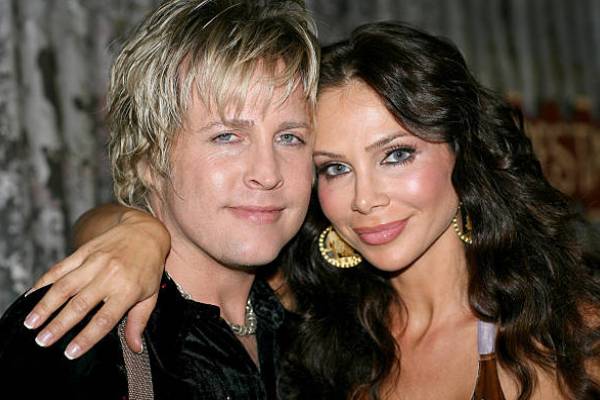 Following her divorce, Matthew Nelson's ex-wife Yvette made an appearance in the short The Death Of Miss Watts in 2012 after which she stopped making appearances in movies or TV shows. Since then, Yvette has become a model and has been doing photoshoots, and works on self-care and fitness as well. As per her IMDb profile, Yvette is also a singer and was once signed with Transcon Records.
Why The Divorce?
As stated prior, Matthew Nelson had been in a relationship with Yvette Nelson for about 16 years, starting from 14 July 1995 up until 14 September 2011, when they finally split. Because of such a long relationship together, many were surprised when the news of the couple's divorce came up. But what exactly happened?
Well, in the website Answers.com, a user claiming to be the ex-girlfriend of one of Nelson's ex-band members, Joey Cathcart, even though Matt and Yvette were together for years, Yvette would often bring up the topic of divorce before setting it aside, only to bring it up again. After years of this happening, Matthew filed for divorce, possibly having grown tired of the nonstop fuss. 
The Agreements During The Divorce
Ok, so the split happened and the 16-year-old relationship, which has allegedly been said to not have been in a good spot, broke down, but what happened during the divorce, and what benefits did Yvette get? Well, according to TMZ's article stating the agreements made, Yvette not only kept her Porsche, clothes, jewelry, and cash but also got the custody of the three pets that they had. Two of the three pets were dogs named Cheyenne and Kaia, and one was a cat named Chaplin.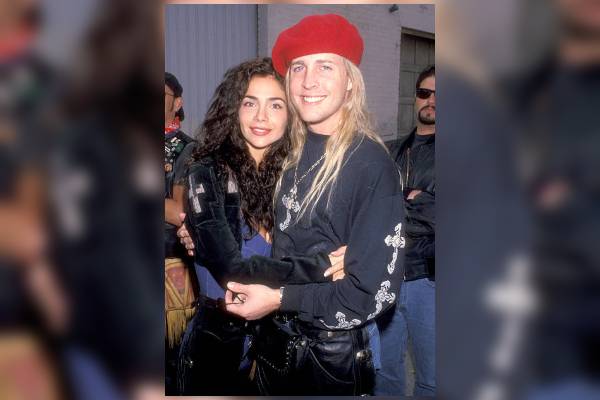 Matthew, who walked away with a BMW, a Lotus, his guitars, his father, Ricky Nelson's Knabe Piano, and the publishing rights to his music, was not particularly saddened to Yvette having the custody of the pets, believing that it was best for them.
What Are They Doing Now?
While Matthew Nelson's ex-wife Yvette was once an actress, it seems that shortly after the divorce, she steered away from the media, and aside from her work as a model, no news about her has surfaced in recent times. Matthew on the other hand keeps his fans posted on their activities through the Nelson brothers' shared Instagram account. While it is unclear whether Yvette is in a relationship or not, Matthew is currently living a wonderful life with his wife Kari Ahlstrom, who is also the mother of Matthew Nelson's son, Ozzie Nelson.
The family of three loves spending time together whenever they can, and it would seem that this relationship is one that will not end up in a split. Fans hope for the same, especially considering how lovely the two look together.
Get More Updates In News, Entertainment, Net Worth, and Wikis In eCelebrity Spy.