Where Is Van Morrison's Ex-wife And Shana Morrison's Mother Janet Planet?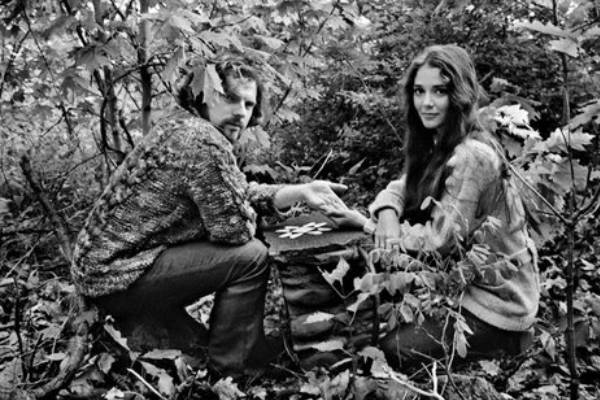 Janet Planet is the first wife of the famous singer-songwriter Van Morrison, who has been making music and performing since 1958. He has put out more than forty albums and has established himself as one of the most famous musical personalities from Northern Ireland.
While Morrison's second marriage to the Irish model, Michelle Rocca, is one of the most talked-about relationships, details about his first marriage and wife have been hidden from the world. Not many know about his former wife, Janet Planet, and where she is at the moment.
Who Is Van Morrison's Ex-Wife Janet Planet?
Janet Planet is famously known as the first wife of the world-renowned musician Van Morrison. She was born in Texas and brought up in San Francisco by her single mother. As a young woman, Janet had dreams of pursuing a career in the movie industry and had starred in a few commercials and modeled to make ends meet.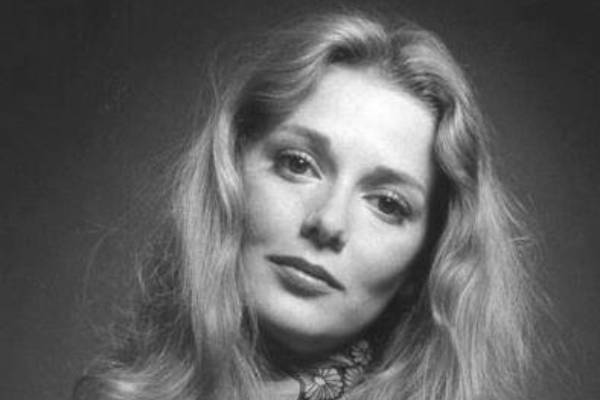 While her dreams of becoming a Shakespearean actress did not come to life, she became the muse to Van. She was already divorced once and a mother before she met the Irish musician in 1966. Not much is known about her life before finding fame as Van Morrison's wife, but the little tidbits of information give an insight into the life of a single mother trying to make big in the entertainment industry.
Van Morrison And Janet Planet's Relationship
Van Morrison met his ex-wife, Janet Planet when she was just nineteen years old. Their first meeting was before one of Them's concert, and the pair had an instant connection, but Van went back to Britain after the tour ended. The couple then met up again in New York City and were married soon after because the singer was facing deportation.
While her real name is Janet Rigsbee, her then-husband started calling her Janet Planet, which stuck for many more years. Before meeting Van, she was a struggling actress and model, but after their marriage, she not only became the musician's muse but also helped him during the music writing process.
According to an article from Boston Magazine, Planet was an instrumental part of Morrison's famous album Astral Weeks. She was the one keeping track of the songs and lyrics, listening to demos, and helping him revise his music. After the record was released to the world, the former couple's life changed in the right way. Janet continued to write music with her husband and also toured as a part of the back-up group The Street Choir.
Life After Divorce With Van Morrison
The couple's marriage was as perfect as seen from the outside. Due to Van's antisocial lifestyle, his then-wife began to resent the lack of social contact. Their love story did not have a happy ending, and their divorce was finalized in 1973.
After the divorce, Janet Planet continued working as a songwriter and backing vocalist for numerous musicians. She met her third husband, Chris Minto, who is a sound engineer. She was part of the songwriting team, Barlow/Minto, with Pam Barlow. The duo has worked on many musical projects, and even after ending the collaboration, Planet continued to work alongside many artists.
Is A Mother Of Two
Before meeting the Irish musician, Janet was already a mother to a young boy named Peter from a previous relationship. She was a single mother, but after her marriage, Van helped raise him. In 1970, Planet gave birth to Morrison and her daughter, Shana Morrison.
While there is very little information about her first child, Janet's younger child, Shana has followed in her parent's footsteps and is a well-known musician. She has sung duets and performed with her father on multiple occasions and has carried on Morrison's legacy.
Where Is Van's Former Muse Janet Planet Now?
Decades later, Van Morrison's ex-wife, Janet Planet, now goes by Janet Morrison Minto after marrying her third husband, Chris Minto. She currently operates a beading business in Los Angeles via Etsy. Her shop, Lovebeads, sells uniquely designed necklaces and bracelets, some of which are listed below:
The Mage's Lair Bracelet - $82.00
The Viridian Fire Necklace - $112.00
The Fireside Bracelet - $78.00
The Dahlia Bracelet - $82.50
The Misty Blossom Necklace - $122.00
The Persistence Bracelet - $80.00
The Cinnabar Charm Necklace - $82.50
Apart from the items mentioned above, Shana Morrison's mother, Janet, also creates custom made pieces. All these beaded pieces are unique and quite eye-catching, and customers have praised her store and products.
Whether she has continued to write music is unclear, but it looks like Janet Planet is busy with her beading business and seems to be content with her life.
Get More Updates In News, Entertainment, Net Worth, and Wikis In eCelebrity Spy.