Who Is Michael Ealy's Twin Brother? Is He Hiding Something?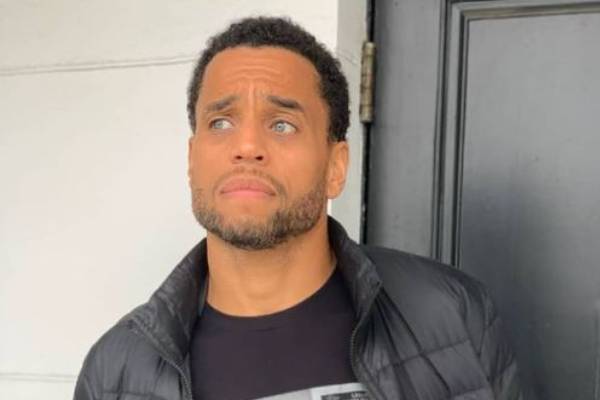 Michael Brown, known by his stage name, Michael Ealy, is an American actor and is known for his roles in Barbershop, 2 Fast 2 Furious, and Think Like a Man. The actor has always been open when it comes to his personal life and family.
But rumors were that Michael Ealy has a twin brother, who he has been hiding for long. It's not sure how this rumor arose, but it's pretty puzzling.
Well, to know what's real and what is not, we need to dig deeper into Michael Ealy's life, career, and family. So, be with us, and you might also know if Michael Ealy has a twin brother, or was it all lies.
Rumors Of Michael Ealy's Twin Brother, True Or Not?
Since it's all about Michael Ealy's family and his personal life, we need to go through his family and early life. He was born in Washington, D.C., and raised in Silver Spring, Maryland. Michael's father was in the grocery, and his mother worked for IBM.
Similarly, Ealy graduated from the University of Maryland in College Park, Maryland, with a degree in English. But nothing related to Michael Ealy's sibling or his twin brother is a known fact in the world.
Since he is a fantastic actor, he has appeared in several movies and TV shows. Among them, Jacob's Ladder is one of the films Michael Ealy has starred in. He played Jesse Williams' brother in the movie.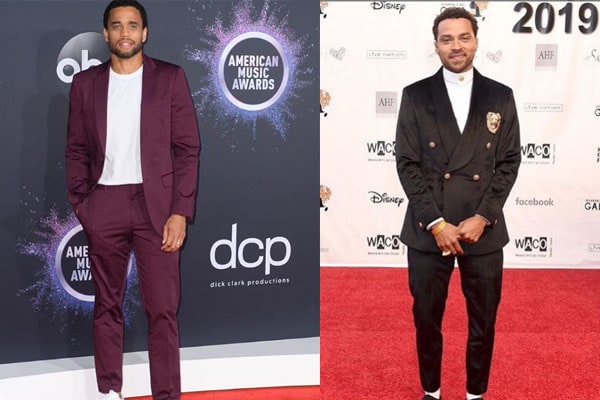 And if you look closely, both of them seem to share similar looks, which is uncanny. However, according to some sources, they come from different backgrounds. Jessie comes from Chicago, Illinois, and his mother is Swedish, whereas his father is of African American.
It might look like Jesse and Michael are twin brothers in real, but it's not always what you see. So, the rumor probably looks to be untrue, and the Barbershop actor does not seem to have any twin siblings as well.
Very Open About His Wife And Children
Michael Ealy has never been private about his personal life, family, wife, and children. He married his long-time girlfriend, Khatira Rafiqzada, in Oct 2012 in Los Angeles, California. The two dated each other for four years. Khatira is also an actress by profession.
READ MORE: Nat Hentoff Biography: The Life and Legacy of Jazz Crusader And Syndicated Columnist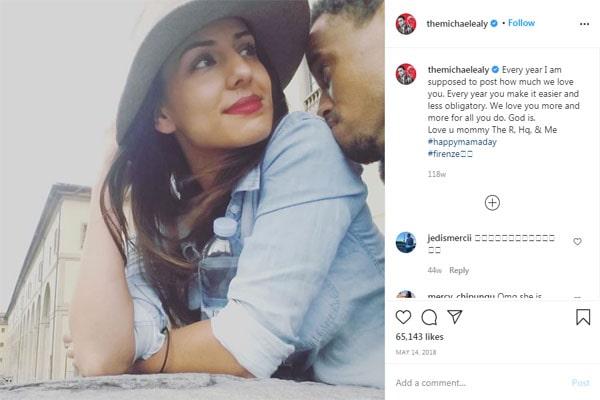 The lovely couple is also blessed with two adorable children, son, Elijah Brown, and daughter, Harlem Brown. If he had to hide something about his family, he would possibly be silent about his two kids also, wouldn't he?
However, the actor has not opened anything about his parents except their work in the past. He doesn't share photos of his dad and mom on his social media handle. So, maybe he likes to be secret when it comes to his parents and siblings.
Does that mean he is hiding something from the media and limelight? As Michael Ealy has not talked about his siblings or twin-brother, the rumor has not been settled at all. None of the sources have also stated Ealy's twin brother.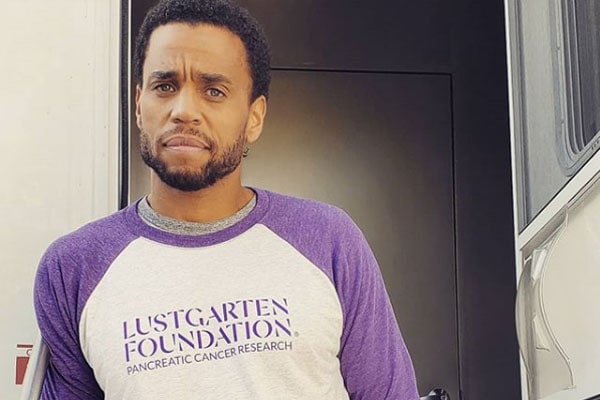 So, let's hope Michael Ealy, himself, settles this rumor of his twin brother in the coming days. That day will be a happy one for the ones who are still dazed and confused.
Explore more on eCelebrity Spy and get updates on Celebrity News, Wikis, Net Worth, and More.